Orange launching iPhone on November 10th; Three to offer iPhone 2010
October 26th, 2009

photo: John Steven Fernandez
We reported at the start of the month that Orange and Vodafone had managed to break O2's monopoly on the iPhone and would start offering it to their customers soon:
If you're considering getting an Apple iPhone, you would be well advised to hold off your purchase for a month or two. Orange are set to offer the iPhone later this year whilst Vodafone will be offering it from next year. Both networks will offer the 3G and 3G S models (it was previously reported that only the older 3G model would be available on other networks).
Orange to release iPhone on November 10th
Previously we knew that the Orange iPhone would be available by the end of the year.
We learnt today from various sources that Orange will be launching the iPhone in just two weeks time: on November 10th. This comes almost exactly two years after O2 first offered the iPhone (on November 9th, 2007) and when O2's iPhone exclusivity deal ends.
According to The Times, Orange has managed to received 200,000 pre-registrations for the iPhone release. However, Orange still haven't released details about the package and pricing of the iPhone – it remains to be seen what the conversion rate on those registrations are.
Price cuts?
Analysts have said that as the iPhone is considered a premium product it is unlikely that there will be price cuts. Instead, they argue that networks will compete on factors such as the quality of their networks. We saw that when Orange lost their exclusivity to the iPhone in France, they began to offer extra features such as a free mobile television service.

photo: leoncillo sabino
I'm unsure whether we'll see price cuts on the iPhone immediately (especially so close to Christmas) but what is almost certain is that Orange will attempt to lure O2 customers by offering extra features/applications/minutes/texts/etc. Chances are we will see price cuts next year when Vodafone and Three join in the party.
iPhone on 3
Mobile network 3 have said they are hoping to offer the iPhone during 2010. At Ken's Tech Tips, we would certainly expect price cuts when 3 launch the iPhone as 3 have offered some very competitive and innovative tariffs lately. We're still keeping our fingers crossed for price cuts when Orange and Vodafone take on O2 though.
Keep up to date on iPhone tariffs in the UK
Subscribe to the Ken's Tech Tips: News Feed for details of news of iPhone releases, tariffs and price cuts in the UK.
About Ken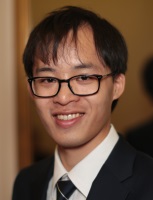 My passion is helping people to get the most out of their mobile phone. I've been blogging at Ken's Tech Tips since 2005.
Aside from writing about mobile technology, my interests are in software development, digital marketing and physics. Outside of the blog, I work with numerous technology companies helping them to explain their product and helping them to market it to consumers. Please get in touch for more information.