Old iPhone 3G and iPhone 3G S: your options, recycling, cheap second phone tariffs
June 29th, 2010
You've just upgraded to the iPhone 4 – and now you've got an iPhone 3G or iPhone 3G S lying around. In this article, we find out what you can do with your old iPhone and how you can get the price for it.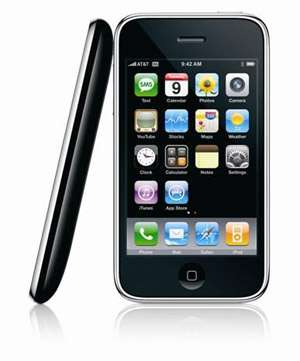 The launch of the iPhone 4 must have been like Christmas for the mobile phone networks. It's impossible to walk down the high street without seeing posters for the iPhone 4 and a huge number of people are upgrading to the iPhone 4.That means there are now thousands of third-generation iPhones needing a new job or  new owners. In this article, we explore your options for your old iPhone 3G or 3G S. For those keeping their iPhone or passing it onto a friend/family member, we review the cheapest and best-value SIM-only contracts to use within your old phone. For those getting rid of their old iPhone, we outline how you can get the best price for your old phone.
Keep your iPhone as a second phone or for a friend/family member – Get a SIM-only contract

A popular option for many people is to pass the old iPhone on to a friend or family member. The great thing is that because you already own the iPhone, they can get a super cheap SIM-only contract to use within the iPhone. SIM-only contracts are like traditional mobile contracts but without a bundled phone. For this reason, they tend to be roughly £15/month cheaper than traditional contracts. You'll want a SIM-only contract with an inclusive internet/data allowance – otherwise you will be billed for any internet use on your phone.
O2 are offering Simplicity for iPhone tariffs from £15/month. For £15/month you'll get 300 minutes, unlimited texts and a 500MB internet allowance. It's a 12-month contract. The tariff is also available as a 1-month rolling contract but it'll cost £20/month (an extra £5/month).
Pay As You Go Options
If you're passing the phone who can't subscribe to a mobile contract (e.g. they are under 18) or prefers the flexibility of Pay As You Go, you'll need to grab a Pay As You Go tariff. O2's Text and Web tariff offers 300 texts and 500MB internet for a £10 monthly top up (you can keep the £10 for calls, etc.) Alternatively, O2 Simplicity PAYG offers unlimited texts and 500MB internet for a £10 monthly top up (but your £10 top up is used up). Unless you're a heavy texter, the "Text and Web" tariff is probably better value.
Deals on other networks

photo: CarbonNYC
You can use your iPhone on another network but you'll have to unlock your iPhone first. Unlocking is free providing you've completed the course of your contract or £15 if you bought your phone on PAYG.
T-Mobile are offering a £10/month SIM-only contract which comes with 100 minutes, 100 texts and 1GB internet (choose the internet booster). It's great if you use your iPhone mainly for web browsing (the 1GB allowance is twice that offered by O2) but you will rarely use it to text/call (100 minutes/texts won't last long).
If you're only going to use it for apps and web browsing, go for Three's £5/month SIM Only Internet tariff. You'll get 1GB internet to use every month and whilst you can make calls and texts on the tariff too watch out as calls are 20p/minute and texts are 10p each.
If you want to stay on Pay As You Go, Giffgaff Goodybags provide a pretty good deal better deal. £10/month buys you 100 minutes, unlimited texts and "unlimited" internet; £15/month buys you 300 minutes, unlimited texts and "unlimited" internet.
Remember that "Visual Voicemail" only works on O2 iPhone tariffs. A good alternative is Hullomail which is a free service. Your operator may charge for call forwarding however. Most networks will take forwarded calls from your call allowance but PAYG tariffs tend not to support call forwarding
Don't want your iPhone any more? Recycle or sell your old iPhone


photo: alancleaver_2000
If you decide that you have no use for your iPhone 3G any more, the easiest thing to do would be to recycle it and make some money from it. Most recycling companies will pay you a lump sum for your old iPhone. For iPhones, this sum is usually fairly substantial and will most probably cover your upfront payment for your new iPhone 4.
We recommend using the Mobile Valuer service created by the guys over at MoneySavingExpert to determine the best price you can get for your old iPhone. As of going to press, you can get £232 for a 16GB iPhone 3G S in good condition and £282 for the 32GB model.
If you're willing to put in a little bit more work, you could sell your iPhone on eBay or to a friend. Usually you'll get a much better price doing this – many recycling companies will simply sell recycled phones on eBay straight away for an instant profit.
Remember to wipe the phone of any personal information and take the SIM card out before recycling or selling your phone.
Other Frequently Asked Questions
Does I own the iPhone which was provided as part of my contract or is it on loan?
You own the iPhone and you are therefore it is yours to sell orkeep after you terminate your contract.
What type of SIM card does the iPhone take?
The iPhone 3G S takes a standard SIM card. The new iPhone 4 only accepts micro-SIM.
Can I use my iPhone with any tariff?
Yes; the iPhone should be compatible with any mobile tariff out there on the market – however you will lose Visual Voicemail. We strongly recommend only using it on tariffs where there is an inclusive data allowance. You will need to have your iPhone unlocked first before you can use it on another network.
Can I give my iPhone to someone in the middle of their contract with another phone?
Yes. A contract is tied to a SIM card – not to a physical phone. They can simply use the existing SIM card from their contract within the iPhone. Of course the usual things apply – their contract needs to have an inclusive internet allowance and your iPhone needs to be unlocked if their contract is with a different network. If your friend is on T-Mobile, ask them to switch to the Internet Flexible Booster.
Got any other questions about your old iPhone? Drop us a comment below.
About Ken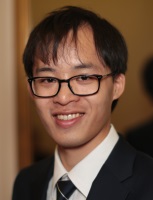 My passion is helping people to get the most out of their mobile phone. I've been blogging at Ken's Tech Tips since 2005.
Aside from writing about mobile technology, my interests are in software development, digital marketing and physics. Outside of the blog, I work with numerous technology companies helping them to explain their product and helping them to market it to consumers. Please get in touch for more information.