Commentary: Ken Lo imagines his ideal mobile tariff comparison website and how we might build one with this smartphone revolution.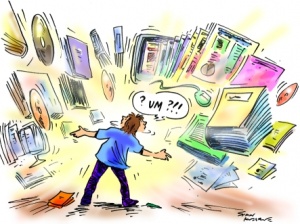 Choosing a mobile phone and a tariff is a difficult proposition. When you buy a mobile phone or sign up for a new tariff, there are dozens of considerations in mind. For example: what phones are offered? What's the signal/call quality like where I live? What will my day-to-day experience be like? Is the tariff good value?
If we confine ourselves to look at tariffs, we've still got dozens of considerations. You could opt for a traditional contract, you could buy your own phone and select a SIM-only contract or you could opt for a Pay As You Go tariff. Some tariffs have a minimum call charge (usually equivalent to 1 minute) whereas others don't. Some tariffs charge differently for calls depending on the network you call or what time you call. Some networks advertise "unlimited texts and internet" when they don't really mean it. Some tariffs offer add-ons (e.g. flexible boosters or goodybags) which might make a tariff a lot more competitive.
With the complexity of the mobile market, it's no wonder that mobile phone comparison websites just aren't terribly useful. The vast majority of mobile phone comparison websites simply consist of a database which lists all of the phone/tariff combinations which are available. The vast majority of price comparison websites usually ask you how many minutes and texts you use in an typical month. They'll then provide you with a list of tariffs which have a suitable airtime allowance and list them in price order. By neglecting all of the complex features and combinations of the tariffs, the usefulness of price comparison sites are severely limited – they will often miss the best deal out there.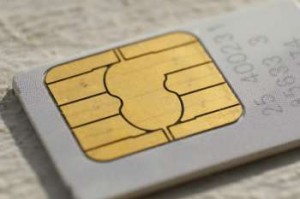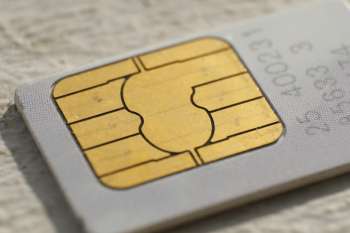 I feel that one of the key benefits of websites such as Ken's Tech Tips, other mobile blogs and industry magazines is that we can demystify the world of the mobile phone. We want to help consumers to gain the knowledge and market intelligence that they need to make the best decision about their mobile phone and tariff. Examples of articles we've published include articles which:
The problem for publications such as ourselves is how we help people find information which is relevant to themselves. In this regard, Google does a fantastic job. Our content appears in Google search and hopefully in the right places where it helps people to save money or to be better informed about mobile technology. It got me thinking though. What if we could make it easier for people to navigate the complex mobile ecosystem? What if we could develop a smarter mobile tariff comparison engine with could take into account the alternatives and people's mobile usage patterns?
An experiment… Our iPhone Comparison Website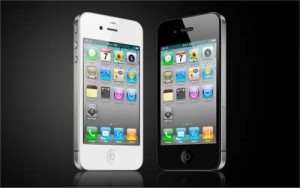 My initial experiment has been to try and incorporate some of these concepts into my iPhone price comparison website. I'd like to think that we've made some innovations over what else is offered on the market.
Firstly, our price comparison calculates the total cost of ownership of every single iPhone tariff. Whereas most websites will show you the upfront cost of the handset and the monthly cost, we also consider the cost of any excess call charges you would have. We take the three costs (handset + monthly + excess), roll them into one figure (the total cost) and then rank the tariffs based on the total cost. If you are searching for 24-month tariffs, our comparison site will show you if there is a 18-month or 12-month tariff available and whether it would work out to be cheaper. Most sites won't do this.
Secondly, our price comparison site considers loopholes and alternatives to the iPhone. For example, alongside your standard results, you'll see the equivalent cost of an iPod Touch (which you can pair with a Mi-Fi device). This highlights to people how much of a premium they pay for an iPhone and asks them to consider whether iPod Touch + MiFi combo would be cheaper for them. We also show the cost of buying an iPhone SIM-free and using a SIM-only smartphone tariff. This is sometimes cheaper than an official iPhone tariff.
It's difficult to say how successful these features have been but our comparison site has been reasonably successful and well-used.
A proposal for a better mobile comparison engine
So… what if threw everything out of the window and we could build a comparison website/engine from scratch?

photo: Ben Fredericson (xjrlokix)
The main limitation that price comparison websites have to work with is the lack of information and quality of information provided by the user. Generally, we ask for two pieces of information: the number of minutes and number of texts you use in a typical month. Most people haven't a clue what they usually use. Furthermore, there are so many other things that impact upon your mobile bill. For example the length of the calls, the number of calls, to whom you make the calls and what time of day you make those calls.
Imagine someone who uses 120 minutes in one month and then 80 minutes in the next. On average they use 100 minutes per month so this is the figure they would input into a price comparison website. You might expect that the best value tariff would provide 100 minutes per month but that's not true: if they signed up to a tariff with 200 minutes per month it'd probably be cheaper. Although the monthly price would be higher, you wouldn't have the excess call charges (which are huge). For somebody who uses exactly 100 minutes every month, the 100 minute tariff would be better value.
Now imagine someone who uses on average 1,000 minutes per month. 900 of to Three customers. According to today's price comparison websites, the best option would be to go for a £25/month SIM-only tariff with 1200 minutes. It would never suggest an alternative such as Three's tariff which offers 100 cross-network minutes and 2,000 3-to-3 minutes for just £10/month (a whole £180 per year cheaper).
We could develop a website which asks you lots of detailed information such as the mean number of minutes you use, standard deviation and so on. The new price comparison site would finally be able to consider tariff features such as minimum call costs, free same-network minutes or discounted off-peak calls. But you'd need a PhD in statistics to be able to use it.

photo: Tambako the Jaguar
What if a price comparison website could obtain a machine-readable copy of your current bill or call history?
We could use the OFCOM National Numbering Scheme for Mobiles to find out the destination network of the call and apply relevant discounts. For many people, the majority of their minutes are used calling the same few people. Often the best network for you depends on the network used by your peers.
We can incorporate the cost of 0800/0845/international calls into the same calculation and ask you to opt-in to features such as international call bundles if they make sense for you.
We would look at your historical data usage patterns to ensure that your internet download limit is enough.
Do you tend to make lots of short phone calls or a few long phone calls? If you make a lot of short calls as opposed to long calls, we would apply minimum call charges to the same calculation.
This is essentially an application of the "RECAP" (Record, Evaluate, and Compare Alternative Prices) concept discussed in the fantastic "Nudge" book by Thaler and Sunstein.
Of course there are technical and privacy issues involved in asking users to provide such information. There are two ways we could collect this information. Either the networks would provide this information in an electronic format (unlikely) or we could develop a solution where users could obtain this information in a machine-readable format easily.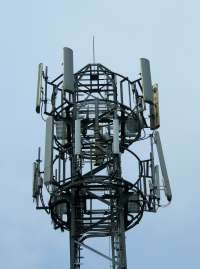 One idea I've been exploring is whether we could develop some kind of Android application which would have access to your call history data. Such an application would process data offline (so that data about the calls you've made are never transmitted to a third party).  By looking at how you actually use your phone rather than how you think you use your phone, I believe such a comparison website would be able to find cheaper mobile deals for many people.
As a bonus feature, such an application would have access to your signal quality and download speed. If we could crowd-source data about what signal quality is like across the UK (like in a recent Vodafone experiment), the comparison application would be able to factor this into the results. Never again would you have the problem of being stuck in a new 24-month contract and not being able to get a signal indoors.
Your thoughts
I'd love to hear your thoughts and ideas on how we could make the process of tariff comparison easier and more effective. How do you shop around for the best deal on your mobile? Would you switch your mobile tariff more regularly if your smartphone would automatically notify you when a better value tariff is available? Drop us a comment below; I look forward to hearing from you.