If you're unable to access the internet on your mobile phone, you may need to change your phone's APN (Access Point Name) settings.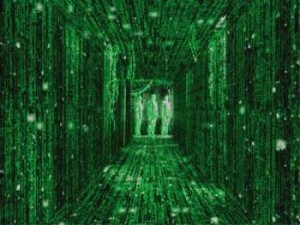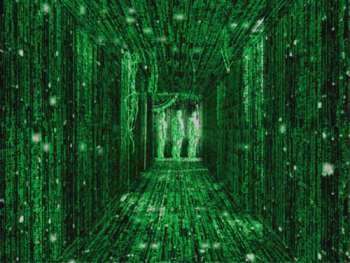 If you've recently bought a new mobile phone or you've placed a new SIM card into an unlocked mobile phone (particularly if you've just switched to a SIM only tariff), you may initially experience problems accessing the internet. These problems include the browser being unable to access any webpages and applications such as Facebook and e-mail being unable to function properly. These problems are usually caused by a misconfiguration of the APN (Access Point Name) settings on your phone.
What is an Access Point Name?
Unlike calling and texting which work automatically when you put a SIM card into a phone, internet and data services require additional settings to be set before they will work. An "access point name (APN)" is an extra piece of information which your mobile phone requires in order to access the internet (an IP network). Unless valid APN details are saved on your handset, you will only be able to browse the web and use data-enabled applications such as Facebook, Twitter and e-mail when connecting via a wi-fi network. Setting up the APN settings on your phone will enable these applications to work over the 3G mobile network too.
How can I download the correct APN settings for my phone?
The easiest way to update the APN settings on your phone is to ask your mobile phone network to send them to you. You can request the settings by entering your mobile phone number on your mobile network's website:
O2: Text ACTIVE to 2020
Vodafone: No download available; please use the manual APN settings below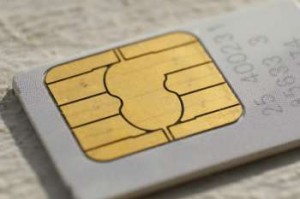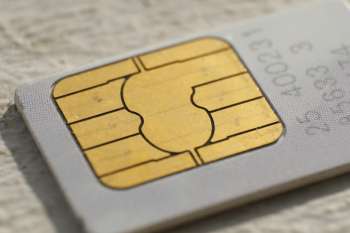 Once you've entered your number, you should receive a message on your phone asking whether you want to accept the new settings. Please select "Yes". You may be asked for a PIN number for the settings update. Typically this is 0000 but please check with your network first.
I want to manually specify APN settings. What settings should I use?
If you would like to manually enter the APN settings into your phone, you should go to:
iPhone: Go to Settings > General > Network > Cellular Data Network > APN
Android: Go to Settings > Wireless and Network > Mobile networks > Access Point Names. Then add a new APN, press the "Menu" button. To modify an existing APN, tap on it.
BlackBerry: Go to Options > Advanced Options > TCP/IP.
The settings for consumer tariffs (e.g. this is your personal phone as opposed to a work phone) are listed below. Note that all of the settings are case-sensitive.
| Your Mobile Network | APN Name | Username | Password |
| --- | --- | --- | --- |
| Three [1] | three.co.uk | (blank) | (blank) |
| O2 Pay Monthly [2] | mobile.o2.co.uk* | web | web |
| O2 Pay As You Go [2] | payandgo.o2.co.uk* | web | web |
| Orange [3] | orangeinternet | (blank) | (blank) |
| T-Mobile [4] | general.t-mobile.uk | user | tm |
| Vodafone Pay Monthly [5] | Internet | web | web |
| Vodafone Pay As You Go [5] | pp.vodafone.co.uk | web | web |
* Please ensure you use the lower-case letter o rather than a zero in the term "o2".
Note that if you have a corporate/business phone, your company may have set up their own APN. You must use the APN settings provided by your company in order to access corporate resources. Please talk to your IT manager who should be able to provide your company APN settings.
Can I use the APN settings for another network?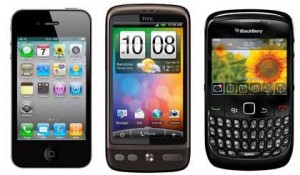 No. You can only use the APN settings for your own network. In other words, somebody who pays O2 line rental cannot use the APN details for Three – your internet service is always provided by the company which provides your line rental.
I've checked my APN settings. What else could be wrong?
If you're using the correct APN settings and you are still unable to access the internet, it's possible that a data connection needs to be activated for your account. You can do this by contacting the Customer Services of your department.
If you're looking for a new mobile phone tariff which includes internet access, see our detailed guide to SIM-only tariffs for smartphones. It's possible to get shed loads of minutes, texts and internet (300 minutes, 3000 texts and 1GB internet) from just £10/month. Pay As You Go customers can add internet bundles to their existing tariff for approximately £5/month extra. T-Mobile offer the cheapest deal at just £3.33/month if you pay for 6 months internet at a time.
How can I avoid data roaming charges when abroad?
When you go abroad, you could be charged anywhere between £4/MB and £8/MB for using the mobile internet (see our guide to the meaning of MBs). To ensure you don't get charged for using the internet abroad, you should disable data roaming on your phone.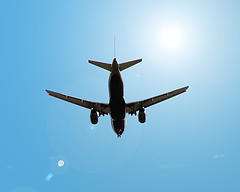 iPhone: Go to Settings > General > Network > Data Roaming and select Off. For an extra precaution, you can disable all internet connectivity in iOS4.
Android: Go to Settings > Wireless & networks > Mobile networks and uncheck 'Data roaming'. Android also offers the option to disable internet connectivity altogether.
BlackBerry: Go to Options > Mobile Network and change Data Services to 'Off when roaming'.
As a "double-lock" safety measure, you could also change your APN settings just before you go abroad. By changing the APN name to something other than the correct APN name, your phone will be unable to activate a data connection. For example, "general.t-mobile.uk" could become "general.t-mobile.uk.disabled" and "Internet" could become "Internet.disabled". Even if data roaming is accidentally turned on, this "double-lock" will prevent your phone from being able to connect to the internet.
Remember to change your APN settings back to the original settings when you return to the UK to reactivate your internet connection.