The Pixel Fold has Google's software smarts in the first foldable device to be engineered by Google. Discover 10 clever features on the Pixel Fold.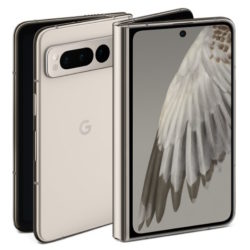 The new Pixel Fold is now available for pre-order in the UK. Available from £67 per month plus £249 upfront, it's the first foldable device to be engineered by Google. Alongside the impressive hardware, you'll get Google's software smarts, with the Fold being a Pixel device that's powered by the custom Tensor G2 processor.
In this article, we'll look at ten smart features that you'll be able to find on the Pixel Fold. They can allow you to become productive, to take better photos, or to communicate in new ways. We'll also look at the best Pixel Fold deals and how you can get a free Pixel Watch LTE (worth £299) with your order.
Want to see it in person? You can head to the Currys Tottenham Court Road store to see the Pixel Fold in all its unfolded glory & speak to a Google expert for a hands-on demo.
Pixel Fold Smart Features
Google's Pixel smartphones are well-known for their clever and unique software features. With the Pixel Fold, Google has taken this up to the next level with new software features that can take advantage of the unique foldable design.
From side-by-side multitasking to taking rear camera selfies, and from time-lapse photography to Digital Wellbeing features, here's a guide to ten little-known features that you're able to find on the Pixel Fold.
1. Do two things at the same time with side-by-side apps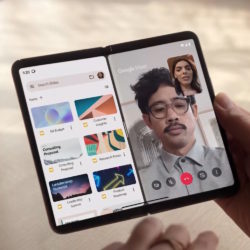 When you open up the Pixel Fold, you'll get a large 7.6-inch display on the inside of the device. This is ideal for immersive full-screen viewing of content, including for web pages, e-books, videos, and more.
If you'd like to do multiple things at the same time, you can split up the screen to run two apps side-by-side at the same time. For instance, you can review a document on one side of the screen whilst you're taking a video call on the other side of the screen.
It's also possible to have two browser tabs running side-by-side which is handy for comparing products and doing research online. It's also easy to share information simply by dragging and dropping between the two sides.
2. Converse in another language with Dual Screen translation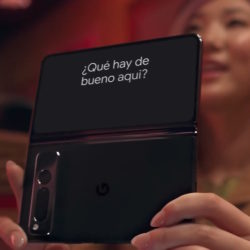 From Autumn 2023, Google will be adding a 'Dual Screen Interpreter Mode' feature to Pixel Fold. This will allow you to have a back-and-forth conversation with someone in another language, making use of the two screens on the device.
When you're using the Dual Screen Interpretation feature, you can simply say what you'd like to translate. This is recognised automatically using voice transcription and is then translated for you into the target language. The translation will be shown to you on the inside screen, whilst the message will also be shown on the outside of the Fold so the other person can see it.
3. Take high-quality selfies using the rear camera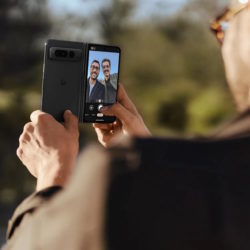 Because of the foldable design on the Pixel Fold, there's the option to flip your phone around to take a selfie with the rear camera. This allows you to leverage the main 48-megapixel sensor on the device, whilst being able to see yourself on the outer cover display.
If you prefer, the Pixel Fold also has an 8-megapixel camera on the inside. You can use this to take selfies the normal way. Alternatively, if you open the device part-way, you'll be able to rest it on a flat surface in table-top mode. This allows you to take a self-portrait, either using a timer on your phone or using voice control.
4. Fix up blurry photos and remove unwanted distractions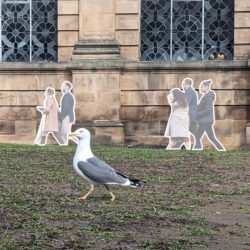 The Pixel Fold comes with Google's AI photography technology. This allows you to fix up your photos, even if they were originally taken on another device.
With Photo Unblur, you can sharpen up faces in your photos. This means your photos don't need to be ruined due to a little bit of movement.
With Magic Eraser, you can remove unwanted distractions from your photos. This means you can remove photobombers, strangers and other unwanted objects from your image.
5. Take incredible timelapses and photos of the stars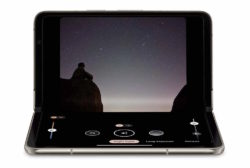 With the Pixel Fold, you can take beautiful time-lapse photos and photos of the night sky without the need for a tripod.
Simply open the phone part way and it will remain stable in table-top mode. You can then take long-exposure photos using Google's Night Sight camera feature.
There's no need to carry around a tripod to keep your phone stable – simply place your Pixel Fold on any flat surface and you're ready to go.
6. Get VPN by Google One at no extra cost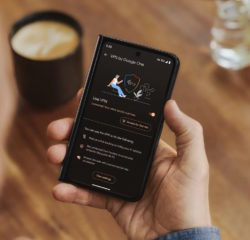 It's important to keep your information and data secure, especially when you're using public wi-fi networks (e.g. in coffee shops and hotels).
On the Pixel Fold, you'll get VPN by Google One included at no extra cost. This creates a secure tunnel to the internet where all of your data is encrypted. This reduces the chance of eavesdropping.
The VPN by Google One feature also hides your IP address, reducing unwanted tracking online.
7. Screen incoming calls before you answer them
The Pixel Fold will automatically screen incoming phone calls against Google's known spam number database to identify spam and robocalls. This uses on-device technology so it's private and there's no need for a data connection.
For other calls that are not identified automatically as spam, you can choose to manually screen the call. When you do this, the Google Assistant on your Pixel Fold will ask the caller who they are and why they're calling. You'll be shown a transcript of their response on the screen, so you can decide whether or not to take the call.
8. Identify the music that's playing around you

The Pixel Fold has a clever Now Playing feature that automatically identifies the music that's playing around you. This happens continuously throughout the day and it makes use of a local database so your data is kept private and secure.
Once you've enabled the 'Now Playing' feature, the name of the song that's currently playing around you will be shown on the lock screen of your phone, if recognised. You'll also be able to mark any songs you like to add them to your favourites list. There's also a full 'Now Playing History', allowing you to go back to find out what was playing earlier that day in the coffee shop.
9. Better manage your time and sleep with Digital Wellbeing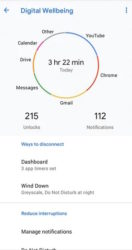 The Pixel Fold comes with Digital Wellbeing features. This allows you track and manage how you use your Pixel Fold device. For instance, you can see how many times you've unlocked your phone in one day, and how much time you've spent on different apps and websites. You can then set individual time limits (e.g. to restrict how much time you can spend on social media each day).
To help you sleep, there's a Night Light feature that reduces the amount of blue light coming from the screen in the evenings. There's also a Bedtime mode to reduce distractions when you sleep (e.g. pausing notifications and switching the screen to greyscale).
10. Your phone gets better over time with regular Feature Drops
Google has regular 'Feature Drops' for their Pixel phones, adding new and improved features that make your phone better over time.
As a Pixel customer, you're also first in line for new Android software updates. When you buy the Pixel Fold, you'll get three years of operating system updates and five years of security updates from Google.
Best Pixel Fold Deals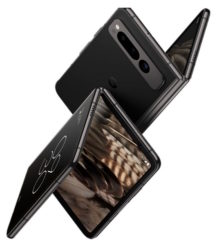 The Pixel Fold is currently available for pre-order in the UK from the Carphone Warehouse. You can get it on the following deals:
When you pre-order the Pixel Fold, you'll get the Pixel Watch LTE included (worth £299). In addition, you can get a £200 enhanced trade-in on any working eligible device.
More Information
For more information about the Pixel Fold and the latest deals in the UK, please see the Carphone Warehouse website.