Traffic Management & Throttling on UK Mobile Networks
March 14th, 2013
We find out whether UK mobile networks use traffic management and whether they limit download speeds.
When you're choosing a new mobile network, there are a variety of things to consider. Aside from the tariffs that are being offered and the amount that you'd need to pay on them, it's also important to think about coverage and download speeds. Some mobile networks offer super-fast 4G connectivity: this will give you faster downloads and more reliable web browsing. On the other hand, some networks have limitations on how quickly you can use the internet. They could also throttle certain types of traffic – this will stop you from using certain applications such as P2P file sharing and voice-over-IP phone calling (e.g. Skype). The policy on tethering (sharing your phone's internet connection with other devices) also depends on the network that you join.
In this article, we look at the traffic management policies of UK mobile networks. We'll also look to see whether they throttle web traffic and whether they block certain applications.
What is the traffic management policy on EE?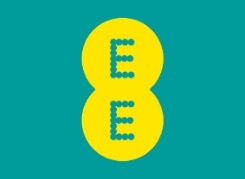 EE is the UK's first 4G mobile network. Providing you're in a 4G coverage area, EE customers can access typical download speeds of 15Mbit/s. This is ideal for downloading large files and for streaming online video. You'll need to keep an eye on your download allowance however.
EE has a choice of 6 data plans: the plans start from £31/month for 500MB internet and ramp up to £76/month for 20GB of internet. Tethering is permitted on all tariffs as long as you have a compatible phone. You should also ensure that your plan has a sufficient amount of data for tethering.
According to EE's traffic management policy, P2P services such as BitTorrent are throttled on their network. Between 8am and 2am, the download speed on P2P services is limited to 50kbit/s. This is equivalent to dial-up internet speeds and renders P2P virtually unusable: you should expect an album download to take around 3 hours with these speeds. From 2am to 8am (off-peak hours), the speed limits are relaxed and P2P services can operate at speeds of up to 1.8Mbit/s. This makes P2P slightly more usable with an album download taking about 5 minutes.
If you're outside a 4G coverage area, EE will apply video optimisation. This limits the download speed on streaming videos: videos will only download as quickly as they're being watched. According to EE, this will reduce your data consumption as the majority of videos aren't watched fully until the end.
Tariff Information: EE Website
What is the traffic management policy on giffgaff?

giffgaff is a low-cost Pay As You Go offering, running on O2's network. They have a range of goodybag offerings: 1GB internet is available for £10/month and unlimited internet is available from £12/month. There are also a range of gigabag packages from £5/month (data only without calls & texts). Tethering is permitted on the £10 goodybag and on gigabag packages. It is not permitted on goodybags with unlimited internet.
Since December 2012, giffgaff has used video optimisation. According to giffgaff's website, "only a minority of downloaded videos are watched to the end on a mobile device. Just in time downloading controls the length of your video buffer, to ensure that only the content which is actually going to be viewed is downloaded." As well as video optimisation, videos are compressed before being sent over the giffgaff network. This may lead to a small reduction in picture quality.
Tariff Information: giffgaff Website
What is the traffic management policy on O2?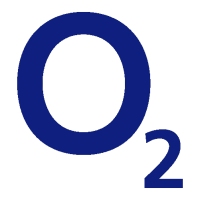 O2 offers a range of Pay Monthly contracts and Pay As You Go tariffs. According to their traffic management policy, they do not usually employ traffic shaping or throttling on their service. To this extent, you should be able to download large files and use services such as P2P and VoIP without speeds being affected.
O2 warns that any customers who use their connection "excessively" may be asked to stop using the service. Customers who exceed their monthly download allowance will see their speeds reduced to 15kbit/s until the next billing month (or until the customer pays for an additional data allowance).
Tethering has been included on all O2 contracts since April 2011. On the network, it is thought that O2 Pay Monthly customers have priority over O2 Pay As You Go customers.
Tariff Information: O2 Website
What is the traffic management policy on Orange?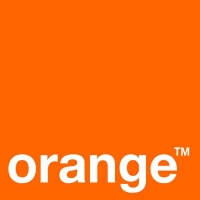 Orange offers a range of Pay Monthly and Pay As You Go tariffs. According to Orange's Traffic Management Policy, they throttle P2P services between 8am and midnight. File sharing via instant messaging services is also throttled during this time.
Whilst you're browsing the web, Orange will compress images before sending it to your browser. Whilst this reduces your data consumption and allows your download limit to stretch further, it also reduces picture quality and can lead to image artefacts. If you want to disable image compression for your account, navigate to http://accelerator.orange.co.uk/. You'll need to be connected to Orange's 3G service (wi-fi needs to be turned off) to access this page.
Orange uses video optimisation. According to their website, "We allow the video to build-up a buffer only up to a fixed proportional ratio of what is being viewed. This is based on the fact that the majority of videos are stopped by the customer without watching the whole clip, and therefore saves unnecessary data download by the customer."
Tariff Information: Orange Website
What is the traffic management policy on T-Mobile?

T-Mobile offers a range of Pay Monthly contracts and Pay As You Go tariffs. Their most popular tariff, The Full Monty, is notable for including unlimited data. However, the service is also throttled with a maximum download speed of 4Mbit/s and a maximum upload speed of 1Mbit/s. These speed limits apply only to The Full Monty and do not apply to other plans. T-Mobile also prohibits tethering on The Full Monty.
If you signed up for a T-Mobile plan before the 22nd January 2013, the following services are blocked: VoIP (internet-based phone calls e.g. Skype), P2P file sharing (e.g. BitTorrent), FTP file transfer and VPN (virtual private networking, often used to securely connect to a corporate network). For Pay Monthly contracts signed after the 22nd January 2013, these services are no longer blocked.
T-Mobile optimises videos that are streamed over its network. They also compress images on the internet. To change your image compression settings, you should navigate to http://accelerator.t-mobile.co.uk/ from your phone. To access this page, you'll need to be connected to the internet via 3G as opposed to wi-fi.
Tariff Information: T-Mobile Website
What is the traffic management policy on Three?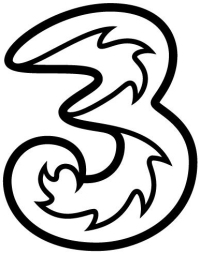 Three offers a range of Pay Monthly contracts and Pay As You Go tariffs. Their flagship product, The One Plan, features unlimited downloads and tethering from £25/month. Other products include their Ultimate Internet tariffs (unlimited downloads but no tethering) and their Essential Internet tariffs (with a download allowance of 250MB per month).
Since Three began to offer unlimited internet in 2011, we've not received any reports of users being throttled or users being blocked from the network for using too much data. Three's Traffic Management Policy confirms this policy: there is no throttling for heavy users.
TrafficSense is the only form of traffic management on Three. On sites that are congested, Three throttles P2P services and software updates between 6pm and midnight. Their website says, "We don't block file sharing. We just manage it at times when it affects other people trying to use our network." We believe that most customers shouldn't notice the effect of TrafficSense.
From later this year, all Three customers will have access to 4G at no extra cost. You'll need a compatible handset but you won't need a new price plan.
Tariff Information: Three Website
What is the traffic management policy on Vodafone?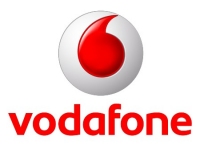 Vodafone is a network offering both Pay Monthly contracts and Pay As You Go phones.
According to the Vodafone Traffic Management Policy, voice over IP services (including Skype) can only be used by customers on the Vodafone Red plan and by customers paying more than £40/month. All other customers, including Pay As You Go customers, will see VoIP services being blocked. Vodafone also reserves the right to throttle customers "in the event of activity harmful to our [Vodafone's] network".
Vodafone Pay Monthly customers can tether at no additional cost.
Tariff Information: Vodafone Website
What is the traffic management policy on Virgin Mobile?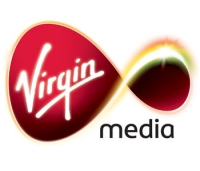 In February 2013, Virgin Mobile began capping their customers at a download speed of 2Mbit/s and an upload speed of 0.5Mbit/s. Whilst a 2Mbit/s connection should be enough for most activities on a smartphone, it won't allow the streaming of high-definition video. It will also cause downloads to be more sluggish.
As the speed limitations were causing problems for customers on the network, the speed limit was removed on the 8th March 2013. Virgin has put the blame on "teething problems" but it is expected that the speed limits will return in the future.
Tariff Information: Virgin Website
About Ken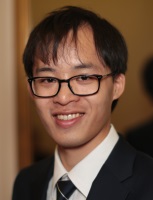 My passion is helping people to get the most out of their mobile phone. I've been blogging at Ken's Tech Tips since 2005.
Aside from writing about mobile technology, my interests are in software development, digital marketing and physics. Outside of the blog, I work with numerous technology companies helping them to explain their product and helping them to market it to consumers. Please get in touch for more information.