VOXI offers 5G-ready Pay As You Go SIM cards with no contract or credit check from £10/month.

In the UK, VOXI offers 5G-ready Pay As You Go plans from £10/month. Unlike many other 5G plans, there's no need to sign a contract or to undergo a credit check on VOXI.
VOXI's 5G service is compatible with the new iPhone 12, as well as other 5G-ready phones like the Samsung Galaxy S20 5G. You can access average download speeds of 150-200Mbps on VOXI's 5G network, which is provided by Vodafone. You'll also get endless video and endless social media included in your 5G plan.
In this article, we'll review VOXI's 5G service and how you can use it on 5G-ready phones like the iPhone 12. We'll start by comparing VOXI's 5G-ready plans and the download speeds you can expect when using 5G on VOXI. We'll then look at the 5G coverage available and how you can keep your existing phone number when switching to a 5G on VOXI.
VOXI 5G Plans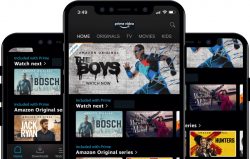 In the UK, VOXI is one of the few mobile networks to offer 5G coverage on their Pay As You Go plans. This makes it possible to access 5G speeds without the need for a contract or the need to undergo a credit check for your SIM card.
You can get a 5G-ready SIM card on VOXI from £10/month, with a choice of different data allowances. All of the plans also include endless social media and endless video.
Network
Minutes
Texts
Data
Monthly
Cost

Unlimited

Unlimited

15GB


& unlimited social
£10.00
1 month

Unlimited

Unlimited

40GB


& unlimited social
£12.00
1 month

Unlimited

Unlimited

60GB


& unlimited social + video
£15.00
1 month

Unlimited

Unlimited

200GB


& unlimited social + video
£20.00
1 month

Unlimited

Unlimited

Unlimited

£35.00
1 month
VOXI's endless social media gives you unlimited usage of Snapchat, Instagram, WhatsApp, Facebook, Twitter, Pinterest and Facebook Messenger without eating into your regular data allowance.
VOXI's endless video gives you unlimited usage of TikTok, YouTube, Netflix, Amazon Prime Video, My5, TVPlayer, UKTV Play and Twisted Mirror without eating into your normal data allowance.
In our opinion, the inclusion of endless video is a particularly strong benefit on VOXI's 5G plans. This is because video streaming apps normally consume data very quickly. For instance, streaming an hour of YouTube in high-definition quality can use up 2GB of data.
VOXI also offers a £10 SIM card but this is limited to 4G coverage. You won't have access to 5G when using those plans but you'll still get endless social media included.
5G Download Speeds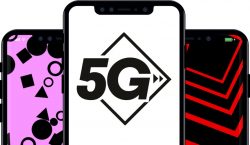 VOXI's 5G service gives you access to faster download speeds, along with greater network capacity and reduced latency. It means you can download things from the internet much faster as well as benefiting from a more reliable connection. This is especially the case in busier locations where lots of other people are also using their mobile phones.
According to VOXI, their 5G network can offer peak download speeds in excess of 1,000Mbps (1Gbps). More typically, however, you'll see average download speeds of 150-200Mbps on 5G. This is around five to ten times faster than a 4G connection which has average download speeds of 23 to 35Mbps.
You can access VOXI's 5G network using any compatible 5G-ready phone. This includes the new iPhone 12 from Apple, the Samsung Galaxy S20 5G and a variety of other 5G-ready phones.
5G Coverage on VOXI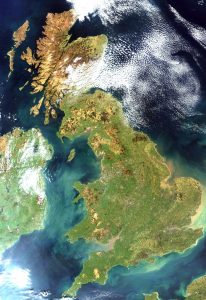 VOXI uses Vodafone's network for 5G coverage (like with their 4G, 3G and 2G coverage).
At present, the 5G coverage on VOXI is available in the following locations:
Now Live
100 towns and cities are live on VOXI 5G (May 2023)
Aberdeen, Alexandria, Ambleside, Aughton, Basingstoke, Bebington, Belfast, Birkenhead, Birmingham, Bishopbriggs, Blaydon, Bolton, Bootle, Bournemouth, Bradford, Bristol, Cardiff, Cheadle, Cheltenham, Chesterfield, Clydebank, Crawley, Crosby, Dewsbury, Dinas Powys, Droylsden, Dudley, Dundee, Eccles, Edinburgh, Eston and South Bank, Felling, Gateshead, Glasgow, Gloucester, Gosforth, Guildford, Hebburn, Helensburgh, Horwich, Huddersfield, Hull, Huyton-with-Roby, Isle of Scilly, Jarrow, Killingworth, Kingswood, Lancaster, Leeds, Lisburn, Liverpool, Llandudno, London, Longbenton, Manchester, Mangotsfield, Middlesbrough, Morley, Mosborough, Newbury, Newcastle, Newtownabbey, North Shields, Oldbury, Paisley, Penarth, Pendlebury, Plymouth, Portsmouth, Prescot, Prestwich, Pudsey, Rawmarsh, Reading, Rochdale, Rotherham, Salford, Sheffield, Shipley, Solihull, South Shields, Southampton, Stockport, Stockton-on-Tees, Stoke-on-Trent, Stranraer, Stretford, Sunderland, Sutton Coldfield, Swansea, Swinton, Tynemouth, Urmston, Wallasey, Wallsend, Warrington, Washington, Whitley Bay, Wolverhampton, York
Check VOXI Coverage (voxi.co.uk) →
You can also access 5G coverage when travelling abroad in another 193 European towns and cities across Germany, Italy, Spain and the Republic of Ireland.
If you're currently unable to access 5G coverage at your location, you'll still be able to access 99% population coverage on Vodafone's 4G, 3G and 2G network. You'll then be able to access VOXI's 5G coverage as soon as it launches in your area.
Keeping Your Phone Number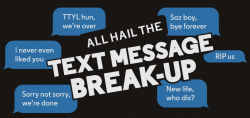 If you're switching from another mobile network to VOXI, it's easy to keep your current phone number.
Start by ordering your free SIM card from VOXI online. You'll choose your plan when you activate the SIM card with 5G coverage being available on the plans from £10/month.
Once you've ordered your VOXI SIM card, you can request a PAC Code from your old network. You can get one through your mobile network's website or app, or by texting PAC to 65075. It's free to get a PAC Code from your old network and once issued, it'll be valid for 30 days.
When your new SIM card arrives in the post (normally within 2 working days), you'll be able to activate your plan and submit your PAC Code online. Once you've done this, your phone number transfer will normally be scheduled to take place on the next working day.
For a step-by-step guide on how to transfer your phone number to VOXI, please select your current mobile network from the drop-down menu below:
PAC Code Finder: Transfer Your Phone Number to VOXI
More Information
For further information, please see VOXI's official website. You can also refer to Vodafone's website for information about their 5G network and the benefits compared to 4G.