Mobile Networks Using Coverage From EE & The Best Value SIM Cards
January 27th, 2016
EE claims to have the UK's "biggest mobile network" with 99% coverage. Find out which mobile networks piggyback on EE and how to get coverage from EE at only a fraction of the price.
In the UK, there are only four "real" mobile networks: EE, O2, Three and Vodafone. All other mobile networks piggyback on one of the four coverage providers, so you're still getting a signal from one of the four main networks – only you're seeing a service that's been branded by another company.
In the UK, EE claims to be the "biggest mobile network" with 99% population coverage across the UK. Formed in 2010 from the merger of Orange and T-Mobile, EE also pioneered 4G internet in the UK.
Today, you can get a Pay Monthly contract or Pay As You Go service directly from EE. Their tariffs start from £9.99/month and you'll have access to EE's 4G network as well as 3G and 2G.
For a better value alternative, you can also consider the 11 other companies using coverage from EE. Here, you'll continue to have 99% population coverage from EE but you'll potentially get it for a much lower cost. The drawback, however, is you might not always have access to the fastest 4G download speeds (you may only have access to 2G and 3G).
Mobile Networks Using EE Coverage
At present, there are 11 other mobile networks using EE as their network coverage provider. For the fastest download speeds, 4G is only available on EE and BT Mobile. All other networks using coverage from EE currently only have access to 2G and 3G.
The following table shows a list of mobile networks using coverage from EE:
| | |
| --- | --- |
| Pay Monthly Networks | Pay As You Go Networks |
* The People's Operator (TPO) currently uses EE as their coverage provider. They've announced plans to change their network coverage provider to Three in Q1 2016. When this happens, TPO customers will need to migrate to a new service with coverage from Three.
** Orange and T-Mobile are only available to existing customers. New customers will need to join EE instead.

In general, it isn't really a huge problem to be on a virtual network operator with only 2G and 3G coverage. At present, the 2G and 3G networks have better coverage anyway (99% population coverage), though the average download speeds are slower than on 4G.
Best SIM Cards With EE Coverage (By Price):
Through the rest of this article, we'll compare the best value SIM cards giving you coverage from EE. We've split the tariffs by price range and by type. This means the tables below are split into two separate columns: Pay Monthly contracts are on the left and Pay As You Go tariffs are on the right.
Please select your preferred price range to see a list of currently available deals:
Less than £10/month
On EE, the cheapest available Pay Monthly SIM card is currently £9.99/month for 250 minutes, unlimited texts and 250MB of 4G internet. The SIM card is available only on a 12-month contract.
On LIFE Mobile, a sub-brand of EE, the cheapest available SIM card is currently just £4.95/month. For this, you'll get 600 minutes, 5000 texts and 500MB of 3G internet. You'll get 2G and 3G coverage from the EE network, and it's a 30-day contract for ultimate flexibility.
There are also Pay As You Go deals available from the Post Office Mobile, ASDA Mobile and The People's Operator.
| | |
| --- | --- |
| Pay Monthly | Pay As You Go |
From £10/month
From £10/month, there are a number of mobile networks offering coverage from EE. Notably, ASDA Mobile is offering 600 minutes, unlimited texts and 1.5GB of 3G internet (this is on their £10 bundle). This is a Pay As You Go deal with no credit checks – just order a free SIM card and top it up to get going.
In terms of Pay Monthly contracts, it's worth considering the deals from Virgin Mobile, BT Mobile and LIFE Mobile. Virgin has a highly-competitive deal for people who frequently make phone calls, whereas LIFE Mobile gives you a massive allowance of data. For £10/month, BT Mobile currently offers 200 minutes, unlimited texts and 500MB of 4G data. Customers in a BT Broadband household can get a £5/month discount. This means you would only pay £5/month if you were living in a BT Broadband household.
| | |
| --- | --- |
| Pay Monthly | Pay As You Go |
From £15/month
The following SIM cards will give you coverage from EE from £15/month:
| | |
| --- | --- |
| Pay Monthly | Pay As You Go |
£20/month and more
The following SIM cards will give you coverage from EE for £20/month or more:
| | |
| --- | --- |
| Pay Monthly | Pay As You Go |
For more information about data speeds and tethering, you can hover your mouse over the data allowances in the table above. For Pay Monthly contracts, you can also hover your mouse over the mobile network's logo for information about the length of your contract.
More Information
For more information on how network coverage works, please see our full guide to mobile coverage in the UK. You can also see our review of the coverage on EE and also our full reviews of each mobile network. Finally, it's worth referring to EE's online coverage checker to make sure you're able to receive a signal in your area.
About Ken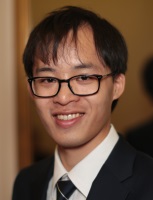 My passion is helping people to get the most out of their mobile phone. I've been blogging at Ken's Tech Tips since 2005.
Aside from writing about mobile technology, my interests are in software development, digital marketing and physics. Outside of the blog, I work with numerous technology companies helping them to explain their product and helping them to market it to consumers. Please get in touch for more information.