Smartphone users can get 1GB of free internet ("shed loads of data") when topping up by £10 on Orange Pay As You Go.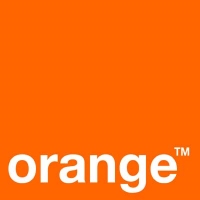 Orange, a part of EE, offers 1GB of free data to Pay As You Go customers who top-up by £10/month. In addition to receiving a free download allowance, customers will receive 400 free text messages for staying in touch with friends (both of the free allowances last for one month). Customers also retain their £10 of credit for further use: for calling or for purchasing extra data bundles for instance.
According to Orange, 1GB is a "shed load of data". It's perfect for the average smartphone owner – most people use around 300MB per month. With the 1GB allowance, you're able to browse the web, chat with friends, use apps and social networking websites.
In this article, we take an in-depth look at Orange's Pay As You Go offering. We'll look at the free internet and free text messages you receive with each top-up and ask how you're able to opt-in to receive them. We'll also look at alternative offerings and ask whether you're able to find a better deal elsewhere.
What's the Dolphin Tariff?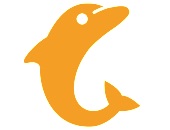 The "1GB Free Data" offer refers to Orange's Pay As You Go Dolphin tariff. Customers on this tariff will receive a free internet allowance and a free text message allowance every time they top up. If you top-up by £10/month, you'll receive 1GB of free internet as well as 400 free text messages. These last one month from the date of your top-up.
If you're a heavy user, you're able to get larger allowances by topping up more. A £15 top-up will give you 2GB of free internet and 600 free texts. Meanwhile, a £20/month top-up gives you a huge 3GB of internet and unlimited texting for a whole month.
| Monthly Top-Up | Free Internet | Free Texts | Remaining Credit* |
| --- | --- | --- | --- |
| £10 top-up | 1GB | 400 | £10 (equivalent to 33 minutes) |
| £15 top-up | 2GB | 600 | £15 (equivalent to 50 minutes) |
| £20 top-up | 3GB | Unlimited** | £20 (equivalent to 67 minutes) |
Calls cost 30p/minute on the Pay As You Go Dolphin tariff. Assuming your credit is primarily used for calling, you'd get the equivalent of 33 minutes from your £10 top-up. This would be in addition to the 400 free text messages and the 1GB of free internet.
Call Charges Outside Your Allowance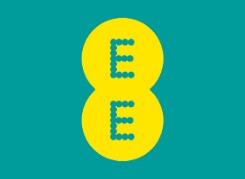 Once you've joined the Dolphin tariff, it's not necessary to top-up every month. You're still able to use your phone without topping up in a given month – however you'll lose the free allowances you normally receive. For smartphone owners, losing the inclusive internet can be quite problematic. Without the free data allowance, you'd normally pay a massive 65p per megabyte when browsing the web. As the average smartphone user consumes 10MB per day, this would add up to approximately £6.50/day. In this case, your leftover credit runs out incredibly quickly. You'll also pay 12p for each text message you send.
Calling Rates:
Voice Calls
30p/minute (any network, any time)
Calls to Voicemail
30p/minute
Minimum Call Charge
30p minimum charge
Messaging Rates:
Text Message (SMS)
12p
Picture Message (MMS)
40p
Free Allowance for 1 month
400 SMS with £10 top-up
600 SMS with £15 top-up
Unlimited SMS with £20 top-up
Internet Rates:
3G Internet
65p/MB*
Free Allowance for 1 month
1GB with £10 top-up
2GB with £15 top-up
3GB with £20 top-up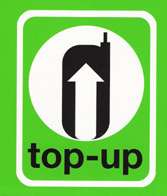 Due to the high "per megabyte" costs of accessing the internet, we'd recommend buying a data bundle in the months where you don't get a free allowance. Orange has a choice of two data bundles. They start at £7.50/month for 500MB of internet. You can pay for the bundles using leftover credit.
£7.50/month for 500MB internet
Text "WEB 7.50" to 6620
£12/month for 1GB internet
Text "WEB 12" to 6620
For light users who primarily need data, it's possible to top-up one month to receive the 1GB of free internet. The following month you can spend £7.50 from your remaining credit to buy a 500MB monthly data bundle. The "effective cost" of browsing the web will be £3.75/month.
Special Offer for Under 24s
If you're under 24, you're also able to take advantage of Orange's U24 offer. Providing you've signed up and added it to your account, you'll receive 1GB of additional free internet as well as free calls & texts to other customers of Orange and T-Mobile. You'll get the free allowances whenever you top-up by £10/month or more.
For under 24s, the free allowances on Dolphin are boosted to the following:
Monthly Top-Up
Free Internet
Free Texts
Free Calls
Remaining Credit*
£10 top-up
2GB
Ultd to Orange & T-Mobile
Ultd to Orange & T-Mobile
£10 (~33 minutes)
400 to other networks
£15 top-up
3GB
Ultd to Orange & T-Mobile
Ultd to Orange & T-Mobile
£15 (~50 minutes)
600 to other networks
£20 top-up
4GB
Unlimited
Ultd to Orange & T-Mobile
£20 (~67 minutes)
For full details on U24, see our full review of the U24 offering. Alternatively, check out the Orange website.
How much is 1GB of free internet?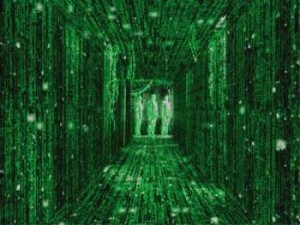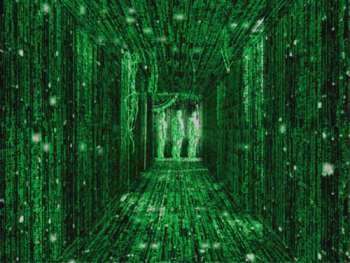 The average smartphone user consumes around 10MB of data each day. Over the course of one month, this adds up to 300MB. For the majority of smartphone users, 1GB/month should be plenty. A 1GB allowance allows you to do either of the following:
| | 1GB corresponds to… |
| --- | --- |
| Basic webpages (mainly text) | 10,000 |
| Rich webpages (with multimedia, e.g. BBC) | 3,000 |
| Basic e-mails | 1,000,000 |
| Rich e-mails (with attachments) | 2,000 |
| Downloading/streaming music | 200 songs |
| Downloading/streaming video | 2 hours |
| Skype voice call | 30 hours |
| Skype video call | 4 hours |
| Listening to online radio | 16 hours |
| Downloading/updating apps | 160 apps |
For further details, see our guide to the real-world meaning of monthly download allowances.
What handsets are available?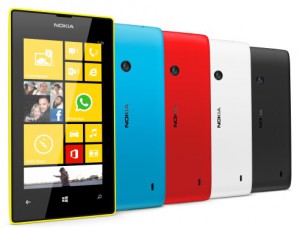 Orange has a large choice of Pay As You Go handsets. You'll normally need to make an initial top-up when buying a new handset. The initial top-up is normally £10 (though a £20 top-up is required for some handsets). You can find a full list of available handsets on the EE website.
If you already own an unlocked handset, you can save money by getting a free SIM card from Orange. Please take care to choose the right type of SIM card. For iPhone 5 owners, this will be a Nano SIM card. For almost all other handsets, choose the Combi SIM option.
How do I get this offer?
As of February 2015, the Dolphin offer is only available to existing customers already on the Orange network.
Existing Orange customers can opt-in by changing their Animal plan. To change your Animal, dial 343 from your Orange mobile. Please note that upon changing your plan, you may lose benefits from your existing plan. Call charges may also increase. To give an example, customers on the Racoon plan will see their phone calls rising in price from 14p/minute to 30p/minute. In some cases, you may be better off on your existing plan.
What are the alternatives?

If you use your phone on a regular basis, it might be worth considering a Pay As You Go bundle.
With bundle tariffs, you "convert" your £10 top-up into a set allowance of calls, texts and internet. For £10/month, giffgaff will give you 500 minutes, unlimited texts and 1GB internet. For most people, this will offer better overall value. With Orange's Dolphin plan, you'll get the equivalent of 33 minutes, 400 texts and 1GB internet.
Pay As You Go bundles around £10/month include:
If you're a light user, consider the 321 plan from Three. Calls cost 3p/minute, texts cost 2p each and internet costs 1p/MB.
Finally, further savings can be had by extending your search to SIM only deals. SIM only deals work on a "Pay Monthly" basis. You'll sign a contract that's either for 12 months or rolling on a 30-day basis. Payment is made at the end of the month via a Direct Debit. A large number of SIM only deals are available for just £10/month.
What's the coverage like on Orange?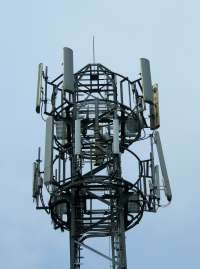 Orange offers 2G and 3G coverage to 99% of the UK population. To make sure you can get coverage where you live, use the online coverage checker provided by EE.
Please note that unlike its parent company, EE, Orange doesn't offer a 4G mobile service. Instead, customers are restricted to 3G-only speeds. In our view, this is not a significant drawback. 3G already offers very good download speeds – around 4Mbit/s. This is easily fast enough for most activities carried out on a smartphone including the streaming of high-definition video.
At the time of writing, 4G is only available to EE contract customers.
Can I transfer my phone number to Orange?
Yes, it's incredibly easy to transfer your phone number to Orange. The whole process should take no more than 24 hours. Start by getting in touch with your existing mobile network. Ask them to issue you with a PAC Code: this is a nine-digit code that authorises Orange to take control of your phone number. After your new handset arrives, call Orange Customer Services on 450. Give them the PAC Code and they'll arrange for your number to be transferred. Your number transfer normally takes place on the next working day.
For a step-by-step guide on transferring your phone number to Orange, please select your current mobile network:
PAC Code Finder: Transfer Your Phone Number to Orange
Where can I find out more?
You can find out more on the Orange section of the EE website.