Orange to offer advertising funded mobile service
July 26th, 2009

photo: Steven Fernandez
Earlier this year I wrote about Blyk, a free mobile network for young people which is funded by advertising. There are reports this weekend that Blyk is closing it's doors at the end of August and terminating their service. Blyk's 200,000 subscribers will be given their four weeks notice on Friday. Blyk has decided to license it's technology to Orange who will launch an ad-funded mobile service.
Orange is planning to offer students a range of promotions, such as make-up and tickets and possibly free calls and texts, in return for receiving advertising on their mobile phones.

The deal, expected to be announced within days, marks a major change in the quest to harness the potential of mobile advertising, which offers an opportunity for highly targeted marketing.

Students could also be offered free music as Orange attempts to exploit the key 16-to-24-year-old market under a deal with pioneering advertising start-up Blyk.
It's likely that Blyk was a victim of reducing advertising spend by large companies in the credit crunch. When times are tough, companies are less willing to try out new advertising formats: and mobile advertising is untried and untested.

photo: faith goble
The Guardian further reports on an unsuccessful implementation of a similar service by Virgin Mobile USA called Sugar Mama:
Using promotions, free minutes and texts as a lure to get users to accept adverts and take part in trials has been tried in other markets, most notably by Virgin Mobile USA with its Sugar Mama service.

However, since giving away over 35 million minutes since it was launched in 2006, Virgin Mobile USA closed Sugar Mama earlier this month. The company blamed "operational issues" for the shutdown but it is also believed to have struggled to attract advertisers willing to take a chance on mobile during the economic downturn.
It'll be interesting to see what happens when Orange launches their advertising funded service into the UK market.
About Ken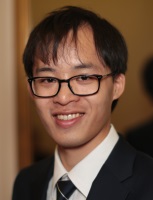 My passion is helping people to get the most out of their mobile phone. I've been blogging at Ken's Tech Tips since 2005.
Aside from writing about mobile technology, my interests are in software development, digital marketing and physics. Outside of the blog, I work with numerous technology companies helping them to explain their product and helping them to market it to consumers. Please get in touch for more information.