Tesco Mobile offers 5G price plans from £10/month, with 5G coverage from O2 in 24 UK towns and cities.

Tesco Mobile has become the eighth UK mobile network to offer 5G coverage. Making use of O2's network for 5G, it's now possible to get a 5G-ready plan from £10/month on Tesco Mobile. Customers will have access to O2's 5G network with 5G coverage currently available in 24 UK towns and cities.
In this article, we'll review the 5G service on Tesco Mobile including the price plans, the download speeds available and the coverage on Tesco's 5G network. We'll also look at Tesco Mobile's numerous Clubcard offers and how you can keep your current phone number when moving to Tesco Mobile.
5G Price Plans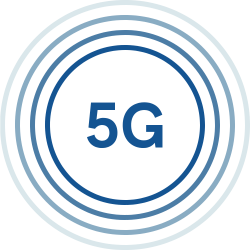 In the UK, Tesco Mobile has launched their new 5G-ready price plans, with prices starting from £10/month on a SIM-only basis.
Network
Minutes
Texts
Data
Monthly
Cost

5,000

5,000

10GB

£10.00
18 months

5,000

5,000

6GB

£15.00
12 months

5,000

5,000

25GB

£20.00
12 months

5,000

5,000

Unlimited

£30.00
12 months
Compared to their 4G plans, Tesco Mobile is charging a premium of around £5/month for access to 5G. You'll need to provide your own unlocked 5G smartphone to use with Tesco Mobile's 5G SIM-only deals.
See our guide to 5G SIM-only deals in the UK to see how this compares against what you can get on other mobile networks. For instance, it's possible to get a 5G-ready SIM card for as little as £5/month on other mobile networks.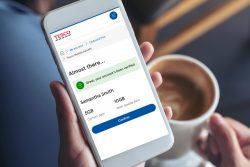 All of Tesco's standard mobile offers are compatible with their new 5G-ready price plans. For instance, you'll get double data on all of Tesco Mobile's 5G plans if you're a member of Tesco's Clubcard Plus programme. This means, for instance, you can get 12GB of 5G data for £15/month.
You can also use your Tesco Clubcard points to pay your Tesco Mobile bill. When you do this, you can double-up your vouchers so they're worth twice the normal amount. For instance, you can use a £7.50 Clubcard voucher to pay your £15/month bill on Tesco Mobile.
You'll also earn Tesco Clubcard points on all of your Tesco Mobile spend. You'll get 1 Clubcard point for every pound you spend with Tesco Mobile, or 2 Clubcard points for every pound you spend if you're a Clubcard Plus member.
As an alternative to choosing a 5G SIM-only deal, you can also get a 5G phone on contract from Tesco Mobile. At the time of writing, they're offering the Samsung Galaxy Note 10 Plus 5G and the Samsung Galaxy A90 5G on contract.
5G Download Speeds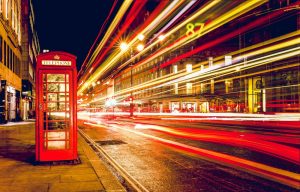 According to Tesco Mobile, their 5G service offers download speeds up to ten times faster than 4G.
Given Tesco Mobile's 4G service has an average download speed of 15.8Mbit/s, this suggests you should be able to get something in the region of 150Mbit/s using Tesco Mobile's 5G service. Latency should also be lower when using 5G coverage on Tesco Mobile meaning things like online gaming will have a better experience.
The following table compares download speeds, upload speeds and latency when using different types of coverage on Tesco Mobile:
Technology
Tesco Mobile
Average Download Speed
Tesco Mobile
Average Upload Speed
Tesco Mobile
Average Latency
3G
5.6Mbit/s
1.6Mbit/s
86.4ms
4G
15.8Mbit/s
7.2Mbit/s
39.2ms
5G
~150Mbit/s
–
<10ms
For more information, see the page on Tesco's website comparing their 4G and 5G service. You can also see our full guide to mobile download speeds.
Tesco Mobile 5G Coverage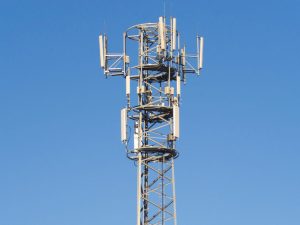 Tesco is using O2's mobile network for coverage so you can get a signal from Tesco Mobile in the same places you can get a signal from O2.
At launch, 5G coverage is available in 24 UK towns and cities on Tesco Mobile. This is due to increase to 50 locations by summer 2020:
Now Live
155 towns and cities are live on Tesco Mobile 5G (March 2021)
Aberdeen, Ambleside, Ashford, Aughton, Aylesbury, Banstead, Basildon, Basingstoke, Beaconsfield, Bedford, Belfast, Bilston, Birkenhead, Birmingham, Blackburn, Blackpool, Blaydon, Bolton, Bournemouth, Bradford, Bradley Stoke, Bridge of Don, Brighton, Bristol, Brombourgh, Bury St Edmunds, Byfleet, Cambridge, Cardiff, Chadwell St Mary, Chatham, Chelmsford, Cheltenham, Chesterfield, Chipstead, Clacton-on-Sea, Colchester, Coventry, Darlington, Dartford, Derby, Dewsbury, Dinas Powys, Doncaster, Dudley, Dundee, Dunstable, Durham, Dyce, Eastbourne, Edinburgh, Egham, Epsom, Esher, Eton, Falmer, Gateshead, Gatton Bottom, Gillingham, Glasgow, Gloucester, Gravesend, Grays, Great Yarmouth, Halifax, Harlington London, Harlow, Hastings, Hebburn, Hemel Hempstead, Hextable, High Wycombe, Hove, How Wood, Huddersfield, Hull, Inverness, Ipswich, Iver, Jarrow, Lancaster, Leeds, Leicester, Lincoln, Lisburn, Liverpool, Llandudno, London, Longford, Loughborough, Lowestoft, Luton, Maidstone, Manchester, Mansfield, Middlesbrough, Milton Keynes, Monifieth, Morley, Musselburgh, New Denham, Newbury, Newcastle, Newtownabbey, North Shields, Northampton, Norwich, Nottingham, Nuneaton, Orpington, Oxford, Peterborough, Plymouth, Portsmouth, Potters Bar, Rainham, Reading, Redhill, Rochdale, Rotherham, Royal Tunbridge Wells, Rugby, Salford, Sheffield, Shepperton Green, Slough, Solihull, South Shields, Southampton, Southend-On-Sea, Staines-upon-Thames, Stevenage, Stockport, Stockton-on-Tees, Stoke-on-Trent, Stranraer, Sunbury, Sunderland, Swansea, Swindon, Thundersley, Tynemouth, Wakefield, Warrington, Washington, Watford, Wavertree, West Bromwich, Weybridge, Whickham, Whitley Bay, Windsor, Wolverhampton, Worthing, York
Planned &
Announced
2 towns and cities planned
Guildford, Kingston-upon-Thames (2021)
Check 5G Coverage on Tesco Mobile →
In places where 5G coverage is not yet available on Tesco Mobile, you'll still be able to access 2G, 3G and 4G coverage on Tesco Mobile's 5G-ready plans.
For more information, see our full review of the coverage on O2 or our guide to the city-by-city rollout of 5G in the UK.
Keeping Your Phone Number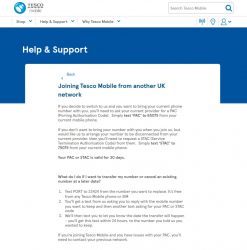 If you're changing from another mobile network to Tesco Mobile, it's a straightforward process to keep your current phone number.
You should start by ordering your 5G-ready SIM card or 5G phone from Tesco Mobile's website. Once you've done that, you can request a PAC Code from your current network. This is possible through your mobile network's website or app, or you can text PAC to 65075. Once you've received it, your PAC Code can then be submitted to Tesco Mobile following the instructions on this page to complete the number transfer process.
For a step-by-step guide on how to transfer your phone number to Tesco Mobile, please select your current mobile network from the drop-down menu below:
PAC Code Finder: Transfer Your Phone Number to Tesco Mobile
More Information
For more information about 5G on Tesco Mobile, please see the official Tesco Mobile website.