Save up to £288 when you get the Galaxy S23 on EE and get the Galaxy Buds2 Pro for free. You can also save a further £336 with trade-in.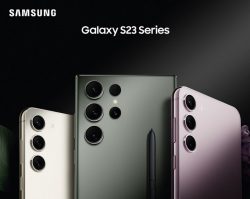 In the UK, Samsung's latest smartphone, the Galaxy S23, is now available on EE. You can save up to £288 on the Galaxy S23 Ultra. You'll also get a pair of Galaxy Buds2 Pro for free, worth £219. In addition, you can save a further £14/month when you trade-in an old Galaxy phone.
In this article, we'll look at the latest Samsung Galaxy S23 phones and how they compare to each other. We'll then look at EE's best Galaxy S23 deals, along with the benefits of buying your phone from EE.
Samsung Galaxy S23
Samsung has just announced their next-generation Galaxy S23 phones. This year, you'll find an improved design, extended battery life, and a more powerful processor in the form of the Snapdragon 8 Gen 2 processor for Galaxy.
There are three different phones to choose from in the Galaxy S23 range: the Galaxy S23 (with a 6.1″ screen), the Galaxy S23+ (with a 6.6″ screen) and the Galaxy S23 Ultra (with a 6.8″ screen).
If you're looking for the most powerful device with the latest cutting-edge specs, the real highlight this year is the Galaxy S23 Ultra. It has been upgraded with a 200-megapixel Pro-Grade camera. This gives you some incredibly clear photos, with the ability to zoom in up to 100 times. There's also an S Pen for precision editing and taking handwritten notes, along with a super-sharp and vivid Quad HD+ screen.
The following table shows a side-by-side comparison of the Galaxy S23 phones:
Galaxy S23
Galaxy S23+
Galaxy S23 Ultra
Price From:
£54 per month
£58 per month
£66 per month
Display:
6.1″
6.6″
6.8″
Rear Camera:
Triple-camera
(up to 50MP, 30x zoom)
Triple-camera
(up to 50MP, 30x zoom)
Quad-camera
(up to 200MP, 100x zoom)
Front Camera:
12MP
12MP
12MP
Weight:
168g
195g
233g
Battery:
3,900mAh
4,700mAh
5,000mAh
S Pen:
No
No
Yes
Supports 5G:
Yes
Yes
Yes
More Information:
EE Website
EE Website
EE Website
EE Galaxy S23 Deals
At present, you can get the Samsung Galaxy S23 on EE from as little as £54/month plus £100 upfront. This is for EE's entry-level data plan with 5GB per month. However, for most users, we'd typically recommend upgrading to a plan with more data (for instance, EE's 125GB plan or unlimited data plan).
The following table shows how much you'll pay for a Samsung Galaxy S23 on EE:
As a special offer, you'll currently get a free pair of Samsung Galaxy Buds2 Pro, worth £219. There's also a free 6 months Disney+ subscription on Samsung. In addition, if you choose one of EE's All Rounder or Full Works plans, you'll get an Inclusive Extra of your choice (such as the Xbox Game Pass Ultimate, Netflix, Microsoft 365 or Apple Music).
For customers who trade-in an eligible Samsung phone in any condition, there's an extra saving of £14 per month available on your new plan. This is valid for 24 months, giving you a total saving of £336 over the course of your plan.
EE Features & Benefits
UK's Best 5G Network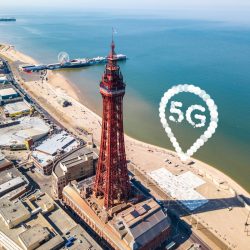 When you buy the Samsung Galaxy S23 on EE, you'll get access to EE's award-winning 4G & 5G network.
According to EE, they have "the UK's most reliable network" with the fastest download speeds on average and an "unbeatable 5G network". This is based on an independent RootMetrics analysis (H1 2022). According to RootMetrics, the average download speed on EE's 5G network is 147Mbps.
As an EE customer, you'll have access to Wi-Fi Calling and 4G Calling. In addition, there's the WiFi Coverage Boost feature, giving you seamless and secure access to more than 150,000 BT WiFi hotspots across the UK.
Annual Device Check-Up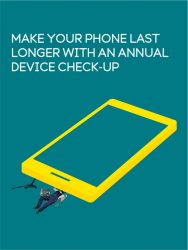 When you buy a Galaxy S23 on contract from EE, you'll get an annual device check-up included. This is a bit like a MOT service for your phone. You'll be able to book an appointment each year at your nearest EE store, where they'll be able to give your phone a full diagnostics and battery check, along with a clean and polish.
You'll also benefit from an extended warranty for the lifetime of your plan, along with £10 discount each year on protective kit for your phone (such as a case or screen protector).
Inclusive Extras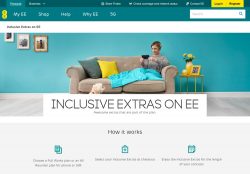 If you choose an All Rounder or Full Works plan from EE, you'll get Inclusive Extras (also known as Smart Benefits). There's one Inclusive Extra on All Rounder plans and three Inclusive Extras on Full Works plans.
You'll be able to choose from the following Extras to go with your Galaxy S23:
Xbox Game Pass Ultimate: Get access to games like Starfield, Forza Motorsport, Forza Horizon 5, and Halo Infinite (worth £10.99 per month).
Netflix: Get access to unlimited movies and TV shows from the Netflix catalogue (worth £6.99 per month). You can stream on any compatible device.
Microsoft 365 Personal: Get premium Microsoft Office applications across all of your devices including Word, Excel, PowerPoint and OneNote (worth £5.99 per month). There's also 1TB of OneDrive cloud storage included.
Apple Music: Stream more than 90 million songs on-demand without any adverts (worth £9.99 per month).
Entertainment Data Pass: Get unlimited data for streaming on selected video and music services (worth £14.98 per month). This includes Apple Music, Amazon Prime Video, BBC iPlayer, ITV Player, Netflix, Spotify, YouTube and more.
BT Sport: Get access to all of the BT Sport channels on your phone, along with Discovery+ Entertainment and Sport (worth £25 per month in total).
Roam Abroad Pass: Use your plan allowances at no extra cost (up to a maximum of 50GB per month) when you travel abroad to the EU, Australia, Canada, Mexico, New Zealand and the USA (worth £10 per month).
Stay Connected Data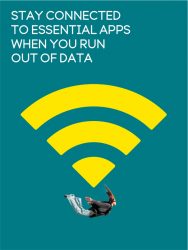 As an EE customer, there's no need to worry about being cut off in the middle of the month for using too much data. This is because you'll get Stay Connected Data on your plan.
With Stay Connected Data, you'll be able to stay connected at speeds of up to 0.5Mbps, even when your data has run out. That's enough for browsing the web, using maps on your phone and messaging your friends through WhatsApp.
You can restore your full-speed data at any time by buying a data add-on. Alternatively, you can receive additional data as a gift from someone else on your EE family account.
Data Gifting & Family Plans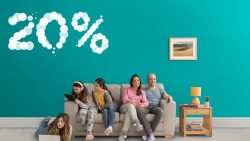 If you add an extra line to your EE account, you'll get a multi-line discount on it. There's a 20% discount on additional SIM-only plans and a 10% discount on additional Pay Monthly phone plans.
In addition to the multi-line discount, you'll get an EE family account with the ability to move spare data between all of your family's plans.
You can use the My EE app to manage all of your plans in one place, including seeing how much data is remaining on each plan and changing the individual settings such as parental controls and bill caps.
Keeping Your Phone Number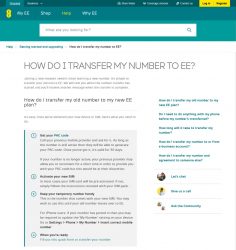 It's easy to keep your current phone number when you switch to EE's network.
Start by ordering your Galaxy S23 from EE's website. Once you've done that, you can request a PAC Code from your old mobile network – either using their website or app, or by texting PAC to 65075.
Once you've received your Galaxy S23 phone, you'll be able to submit your PAC Code through this form on EE's website. Your phone number transfer will then be scheduled, normally for the next working day.
For a step-by-step guide on how to move your phone number to EE, please select your current mobile network from the drop down menu below:
PAC Code Finder: Transfer Your Phone Number to EE
More Information
For more information about the Galaxy S23, please see the EE website.