O2 increase Pay Monthly contract prices, introduces new data plans and free tethering
April 3rd, 2011
O2 have revamped their Pay Monthly tariffs this week with a range of tiered data plans from "The Basics" (100MB/monthly) to "The Works" (1GB/month) with free tethering.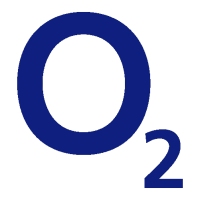 O2 have updated their range of Pay Monthly tariffs this week. There are price rises of up to 4.4% on last week's prices as O2 uses January's VAT rise as an opportunity to round up their prices. For example, the £30.64/month tariff (previously £30 before the VAT rise in January) has increased in price to £32.00/month representing a price rise of 4.4% compared to last week's prices or 6.7% compared to last year's pre-VAT rise prices (VAT only increased prices by 2.1%). This contrasts with Three and Vodafone who both absorbed the VAT rise.
The price rises apply to new Pay Monthly tariffs from this week. New and upgrading O2 customers will also now have a choice of data plans and will be able to use tethering for free on their phone.
What has changed in the new O2 Pay Monthly plans?
There are price rises of between 2.3% and 4.4% on O2's Pay Monthly tariffs. The one exception is O2's 100 minutes tariff: this has dropped in price from £25.53/month to £21.50/month but no longer includes unlimited texts. The following table compares O2's 24-month smartphone tariffs before and after this week's price changes:
| Old Monthly Price | New Monthly Price | Change | Minutes | Texts | Internet |
| --- | --- | --- | --- | --- | --- |
| – | £21.50 | – | 100 | 500 | 500MB |
| £25.53 | – | – | 100 | Unlimited | 500MB |
| £30.64 | £32.00 | 4.4% | 300 | Unlimited | 500MB |
| £35.74 | £37.00 | 3.5% | 600 | Unlimited | 500MB |
| £40.86 | £42.00 | 2.8% | 900 | Unlimited | 500MB* |
| £45.96 | £47.00 | 2.3% | 1200 | Unlimited | 500MB* |
| £61.28 | £63.00 | 2.8% | Unlimited | Unlimited | 500MB** |
* Previously included 750MB internet. This has now been cut to 500MB.
** Previously included 1GB internet. This has now been cut to 500MB. It is possible to upgrade to "The Works" which gives 1GB/month internet but you'll need to add £4/month making it £67/month in total. This works out as an effective 9.3% price increase on the old tariff with like-by-like comparison with 1GB internet.
All prices (before and after the change) include VAT at 20%. It is possible to customise your tariff by changing the data/internet package:
No internet – subtract £6/month
The Basics (100MB per month) – subtract £3/month
The All Rounder (500MB per month) – included
The Works (1GB per month) – add £4/month
Which internet package should I choose? "The Basics", "All Rounder" or "The Works"?
O2 offer a choice of three internet packages ranging from 100MB/month to 1GB/month. The typical smartphone user currently uses around 250MB per month. The available packages are:
The Basics (100MB per month). According to O2, this is ideal for just browsing and e-mail. 100MB would give you roughly 1,000 basic webpages, 150 rich webpages, 100,000 basic emails or 20 MP3 files.
The All Rounder (500MB per month). This is the default option and would be most suitable for most smartphone users who do not use tethering.
The Works (1GB per month). This package doubles your monthly internet allowance to 1GB. If you're likely to use more than 500MB/month on your phone or you'd like to use tethering, we strongly recommend checking out Three's One Plan instead. It has no download limits at all and will probably be better value.
We've got a detailed guide to the real-world meaning of 500MB, 1GB and what these download limits mean in reality. If you choose not to opt for an internet package (subtract £6/month from the price), you can still use the internet on your phone for £1/day. This comes with a usage limit of 50MB per day.
All tariffs come with free tethering so you can share your mobile internet connection with a computer. One of the problems with using tethering is that you're never sure how much data your computer will download from the internet: for example it could be set up to automatically download software updates and multimedia applications such as Spotify, YouTube and photo sharing applications will very quickly use up your download allowance. This could lead to charges for exceeding your download limit or the suspension of your internet service. With it's restrictive download limits and excess usage fees, we would strongly recommend against tethering on O2 Pay Monthly.
If you're looking for a tariff where you wouldn't need to worry about download limits, Three's "The One Plan" is a good bet. It comes with 2000 minutes, 5000 Three-to-Three minutes, 5000 texts, all-you-can-eat data with no download limits and free tethering. Unlike with O2, where download limits would make it difficult to use tethering practically, there are no limits on the amount of data which can be downloaded on "The One Plan" when tethering.
What is tethering?
Tethering means connecting your mobile phone to a PC or laptop and using it as a modem to access a 3G mobile broadband service. Tethering allows you to access the internet from your computer on the go wherever you have a 3G signal – and even when you are out of range of a wi-fi hotspot. You'll need a phone which supports tethering such as the Apple iPhone 4 or the HTC Desire.
If you've got a phone running Android 2.2 or later, you'll be able to take advantage of the "mobile wi-fi hotspot" (MiFi) feature. This feature allows your phone to create a personal wi-fi hotspot over which it shares your 3G data connection.
Do the prices on the O2 website include an internet package?
Yes, the prices advertised on the O2 website and in the table above include the price of the "The All Rounder" internet package (500MB data per month). If you decide to change your internet package, you should replace the price of the "All Rounder" package (£6/month) with the price of your chosen internet package.

photo: Jeff Kubina
How have the cost of the 18 month contracts changed?
Yes. The cost of 18 month contracts is the same as for 24 month contracts but with an additional £5/month charge. For example, a £37/month 24-month contract would cost £42/month if you opted for an 18 month contract.  There may also be a difference in the upfront charge for the phone.
I'm an existing O2 customer. Will the price of my existing tariff automatically change?
No. Your tariff will only change in price when you next upgrade your phone or if you ask O2 to move you to one of the new tariffs with inclusive tethering.
I'm an existing O2 customer. Can I now use tethering for free?
No. You'll need to update to one of O2's new tariffs to use tethering. You can do this by calling O2 Customer Services on 202 from your O2 mobile. Note that your monthly bill will increase when you change tariff.
I'm switching to O2. Can I keep my existing phone number?
Yes. You'll need to ask your existing mobile network for a PAC Code. Provide this code to O2 who will arrange the transfer of your phone number within 2 working days. Our PAC Code Finder tool will walk you through the entire process of moving your phone number to O2.
Where can I see O2's Pay Monthly tariffs?
Full details on O2's Pay Monthly tariffs are available on the O2 website.
About Ken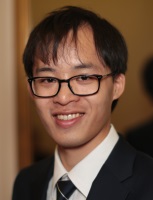 My passion is helping people to get the most out of their mobile phone. I've been blogging at Ken's Tech Tips since 2005.
Aside from writing about mobile technology, my interests are in software development, digital marketing and physics. Outside of the blog, I work with numerous technology companies helping them to explain their product and helping them to market it to consumers. Please get in touch for more information.