The iPhone 13 and Galaxy S21 are two top smartphones for business. Compare them head-to-head and see the best Vodafone Business deals.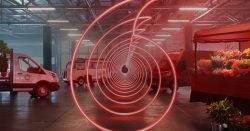 If you're looking to get a new mobile phone for your business, Apple's iPhone 13 and Samsung's Galaxy S21 are currently two of the most popular business smartphones. Both devices feature the latest cutting-edge technology with some of the best cameras and displays on any phone that money can buy. You'll also have access to 5G technology on both devices, allowing you to stay connected with faster download speeds on-the-go.
In this article, we'll compare the iPhone 13 and the Samsung Galaxy S21 for business. We'll look at the features and specifications available on each device and how much you can expect to pay for them. We'll also look at the best business smartphone deals available on Vodafone Business and the benefits you'll get included on Vodafone's EVO for Sole Traders plan.
iPhone 13 vs Galaxy S21 for Business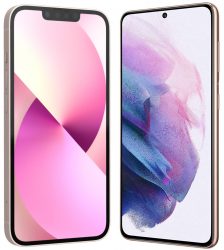 If you're currently looking for a new business smartphone, the two most popular choices at the moment are the iPhone 13 and the Galaxy S21. They're both incredibly capable devices, packed with some of the latest technology.
Comparing the two phones head-to-head, the biggest difference is probably in the operating system and software. Whereas the iPhone 13 is powered by Apple's iOS operating system, the Galaxy S21 is powered by Google's Android OS. This makes a bit of a difference in terms of the features available on each device. For instance, the iPhone comes with features like Apple Pay and FaceTime. Meanwhile, the Galaxy S21 comes with features like Google Pay and Google Workspace pre-installed. Looking beyond the pre-installed apps, however, most third-apps apps are now available to use on both platforms.
In terms of the screen, both the iPhone 13 and the Galaxy S21 have high-resolution OLED displays. This means you'll get a super-sharp and clear viewing experience. On average, Samsung's Galaxy S21 phones have a slightly larger screen than the iPhone 13 devices, but it does depend on the exact model you buy (there are four iPhones to choose from and three Galaxy S21 devices). In addition, whereas the iPhone 13 has a notch at the top of the display, the Galaxy S21 has a small 'Infinity-O' cut-out for the front-facing camera. This can make the screen more immersive as the cut-out is a bit less intrusive than the notch on the iPhone 13.
Both devices also have very good cameras so you'll get some great quality photos, whichever phone you choose. The Galaxy S21 comes with an additional 64-megapixel camera as standard. On the Galaxy S21 Ultra, there's also a 108-megapixel telephoto camera. This is great if you're taking zoomed-in photos, but the standard 12-megapixel shooter on both devices should suit you fine for daily use.
The following table shows a side-by-side comparison of the iPhone 13 and Galaxy S21:
Vodafone Business Features
EVO for Sole Traders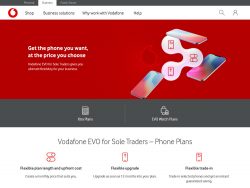 When you buy a mobile phone from Vodafone Business, you'll now get it on the Vodafone EVO for Sole Traders plan.
Unlike traditional 24-month contracts, Vodafone EVO for Sole Traders allows you to choose the length of your phone plan (between 12 months and 36 months). You can also upgrade your phone as soon as you're 12 months into your plan and there's the option to trade-in an eligible handset for an instant saving on your new phone.
You'll get up to 4 Xtra Plan benefits included on your Vodafone EVO airtime plan such as a Device Care service and unlimited MMS picture messages.
Battery Refresh & Total Care Warranty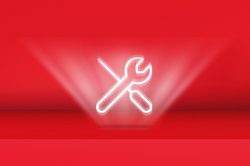 When you buy a new mobile phone from Vodafone Business, you'll now get Battery Refresh and a Total Care Warranty included on it:
Battery Refresh gives you battery health checks and replacements for the entire length of your phone plan. This is a good way of extending the lifetime of your device as many phones are discarded simply because they no longer hold their charge.
Total Care Warranty gives you a two-year warranty for your mobile phone. This covers "faults or problems you may have with the hardware or software", but it "doesn't cover accidental or liquid damage" to the device.
Xtra Plan Benefits
You'll get between 2 and 4 Xtra plan benefits included within your Vodafone EVO airtime plan. The Xtra plan benefits can include the following:
Device Care: All Vodafone Xtra plans include a Device Care service. This allows you to book a Tech Expert appointment at your nearest Vodafone retail store to get a health check on the battery, software and storage. Vodafone's Tech Experts can also give you a device valuation in case you want to trade-in your phone.
Unlimited Picture Messages: All Vodafone Xtra plans now include unlimited MMS (picture messages) inside the UK.
50% off Smartwatch Connectivity: If you choose a Vodafone EVO airtime plan with 3 or more Xtra plan benefits, you'll get a 50% discount on Vodafone's business smartwatch connectivity plans.
Unlimited Data Boosters: If you choose a limited data plan with 4 Xtra Benefits, you'll get up to 6 Unlimited Data Boosters. You can activate the Unlimited Data Boosters whenever you like to get unlimited data for the next 30 days.
81 Roam-Free Destinations: If you choose an unlimited data plan with 4 Xtra Benefits, you'll get access to Vodafone's Global Roaming Plus. This allows you to use your mobile phone in 83 destinations around the world at no extra cost.
The following table summarises the Xtra benefits you'll get on each airtime plan:
Xtra Benefit
Plans with 2 Xtra Benefits
Plans with 3 Xtra Benefits
Plans with 4 Xtra Benefits
Device Care

✔

Yes

✔

Yes

✔

Yes
Unlimited Picture Messages

✔

Yes

✔

Yes

✔

Yes
50% off Smartwatch Connectivity

✘

No

✔

Yes

✔

Yes
Unlimited Data Boosters

✘

No

✘

No

✔

Yes, on limited data plans
83 Roam-Free Destinations

✘

No

✘

No

✔

Yes, on unlimited data plans
VeryMe Rewards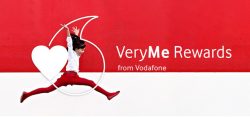 As a Vodafone Business customer, you'll get access to Vodafone's VeryMe Rewards customer loyalty programme. This gives you access to weekly treats and giveaways from a range of brands including Costa Coffee, Vue, Thortful and Candy Kittens.
You'll also get an Eat Local membership included as part of VeryMe Rewards. Powered by the Gourmet Society, this gives you access to discounts and offers at independent restaurants and cafes across the UK (such as 2-for-1 meals and 25% off food and drink).
Vodafone OneNumber & Business Smartwatches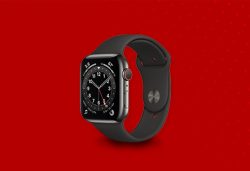 If you add a business smartwatch to your plan, you can use Vodafone's OneNumber feature to stay connected on it.
In some cases, it can be more convenient leaving your mobile phone at home (for instance, when you go to the gym or when you go for a run). With Vodafone OneNumber, you'll have access to all of your messages and notifications on a smartwatch. You'll also be able to make and receive phone calls using your normal mobile number so you won't need to worry about missing anything important.
You can get an Apple Watch to go with your iPhone or a Samsung Galaxy Watch to go with your Android device. Vodafone's Smartwatch Connectivity plan costs £5.83/month (exc VAT) and allows you to share your data allowance, minutes, texts and phone number across both your smartwatch and your mobile phone. If you have a Vodafone EVO price plan with at least 3 Xtra benefits, you can get a 50% discount on your Smartwatch Connectivity plan.
Business Add-Ons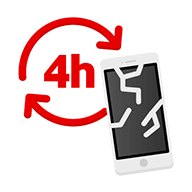 There are a range of optional business add-ons that you can add to your Vodafone Business plan:
Keeping Your Phone Number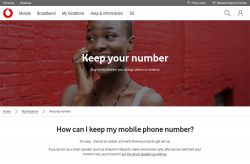 If you're switching from another mobile network to Vodafone, it's a straightforward process keeping your current phone number.
You can start by requesting a PAC Code from your old mobile network. This is available through your mobile network's website or app, or by texting PAC to 65075. Once you have it, you'll be able to order your Vodafone Business plan online.
Once your new mobile phone arrives, you'll be able to set it up and provide your PAC Code to Vodafone. The transfer of your phone number will then be scheduled, normally for the next working day.
For a step-by-step guide on how to transfer your phone number to Vodafone, please select your current mobile network from the drop-down menu below:
PAC Code Finder: Transfer Your Phone Number to Vodafone
More Information
Please see the Vodafone Business website for more information about the iPhone 13 and the Galaxy S21.