How to transfer a phone number from T-Mobile to Orange
June 26th, 2013
How to transfer your existing mobile number to another network: a step-by-step guide to PAC Codes.
PAC Code Finder
Our "PAC Code Finder" takes you through the process of transferring your number between networks one step at a time.
Select your current network provider and the network that you wish to move to:
Step 1: Obtain a PAC Code from T-Mobile
The first step is to obtain a PAC Code (Porting Authorisation Code) from T-Mobile. You can do this by calling T-Mobile customer services on 150 from your T-Mobile phone (or 0845 412 5000 from a landline).
A PAC Code is normally 9 digits long and follows the format ABC 123 123.
T-Mobile must provide you with a PAC code within 2 hours of your request (or a reason for why one cannot be issued).
T-Mobile will normally issue your PAC Code immediately on the phone or via text message.
You are legally entitled to your PAC code according to Ofcom's "General Conditions of Entitlement" (May 2011) Condition 18.
Your PAC Code is valid for 30 days. If you do not use it within 30 days, it will expire.
Step 2: Order your new phone/SIM from Orange
You should now order your new phone/SIM card through the Orange website. Select the type of tariff you intend to move to:
For a full list of available tariffs, see the Orange website.
Orange will assign you with a temporary phone number for use during the transition process. You can use this phone number whilst your wait for your existing phone number to be transferred over.
Step 3: Using your PAC Code
Once you have recieved your new phone/SIM card from Orange, you should call Orange customer services on 150 for Pay Monthly or 450 for Pay As You Go from your mobile (from a landline: call 07973 100 150 for Pay Monthly or 07973 100 450 for Pay As You Go). Give Orange your PAC Code; they will handle the process of transferring your phone number.
Your phone number will be transferred from T-Mobile to Orange on the next working day.
You should transfer any text messages or contacts you wish to keep.
You cannot transfer Pay As You Go credit from T-Mobile to Orange.
More information? See the instructions on the Orange website.
If you have any further questions about PAC Codes, consult the list of Frequently Asked Questions or drop us a comment.
Related Posts
About Ken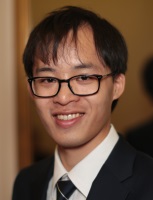 I'm a freelance writer specialising in mobile technology. I've been blogging at Ken's Tech Tips since 2005 with the aim of demystifying mobile technology for the rest of us.
Before writing about mobile technology, my background was in space & atmospheric physics. I have also worked in software development. Nowadays, I help companies to explain mobile technology to their customers. Please check out my portfolio or get in touch for more information. I'm also on Google+.