Tethering: Sharing Your Phone's Internet Connection With Other Devices
April 3rd, 2013
Tethering allows you to share your phone's mobile internet connection with other devices. This includes tablets, laptops and MP3 players.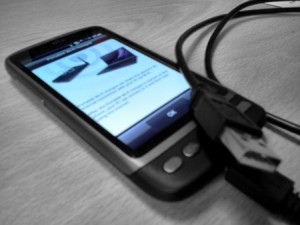 Today's smartphones are attached to a high-speed, portable, mobile internet connection. This makes them a great asset for accessing information on-the-go and for staying in touch with our friends and family. Using the tethering feature of your smartphone, it's possible to share your mobile internet connection with other devices. You'll essentially get a mobile broadband service that can be accessed from a laptop, tablet or MP3 player.
In this article, we take an in-depth look at tethering. We'll look at the different methods you can use to get your devices online and we'll look across the networks for the mobile tariffs that support it. We've also got step-by-step instructions on how to tether from an iPhone or an Android-based device such as the Samsung Galaxy.
What is tethering?
Having on-the-go internet access is one of the key benefits of a smartphone. With the tethering functionality of your smartphone, you can extend this connectivity to other devices. Supported devices include tablets, laptops, MP3 players, e-book readers and games consoles. You'll be able to work on the move with your laptop and download multimedia on-the-go with your iPod Touch and Kindle. You can also use a tablet outdoors, even if it lacks 3G connectivity.
How does tethering differ from mobile broadband?
Tethering is essentially a way to get mobile broadband without signing up for a separate, standalone contract. Rather than paying for a new mobile broadband contract, you can simply use the data allowance that's already on your smartphone plan.
When you sign up for a mobile broadband service, you'll normally be given a USB dongle or a portable hotspot. A dongle plugs in to your computer and enables it to access mobile broadband. A portable hotspot will take your mobile broadband service and will broadcast it over wi-fi.
With tethering, your smartphone replaces the dongle and the hotspot. Instead, it plays the role of the dongle and hotspot and acts as the go-between for mobile internet connectivity on your other devices. Because it's sent through the same connection your smartphone uses, you won't need a separate contract.
Does my mobile network allow tethering?
In order to tether, you'll need a mobile tariff that supports tethering. On certain tariffs, tethering is prohibited and using it can get you barred from the network.
The following table shows UK mobile tariffs and their policies on tethering:
As tethering can consume significant amounts of data, we recommend choosing a tariff with a significant data allowance. The best tariff for people who will tether regularly is The One Plan from Three. Available from £25/month, The One Plan comes with all-you-can-eat data that also applies when tethering. This means you can tether to your heart's content without worrying about download limits.
What are the different methods of tethering?
There are two ways to tether: either by creating a portable wi-fi hotspot or by connecting your phone to a computer via a USB cable.
Creating a portable wi-fi hotspot.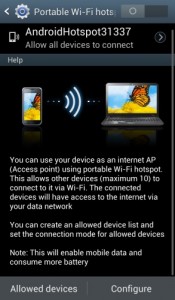 This is the most popular method of tethering. By creating a wi-fi hotspot from your smartphone, you can share your mobile internet connection with up to 5 other devices. This includes laptops, tablets (including wi-fi only tablets), MP3 players, games consoles and e-book readers. It's quick and easy to use: there's no need to install any extra software on your devices. The wi-fi hotspot simply appears as a new option in your list of wi-fi networks.
Portable wi-fi hotspots can be created on the iPhone and on Android-based devices (including Samsung Galaxy devices).
Can be used to tether up to five devices at a time (up to 10 on the latest smartphones).
Compatible with any device that supports wi-fi. This includes laptops, tablets, netbooks, MP3 players, game consoles and e-book readers.
Can adversely affect the battery life of your smartphone. If possible, charge your smartphone when using this feature.
Don't forget to password protect your hotspot. Otherwise anyone can connect to it.
Connecting your phone to a computer via USB.
This is an older method of tethering which involves using a USB cable to link your smartphone with a PC. Your PC will need to have a spare USB port. You'll also need to install the drivers for your phone – this should happen automatically the first time you connect your phone.
This method of tethering is supported by the iPhone and all Android-based devices. iPhone users will need to have the iTunes software installed on their computer.
Can be used on one device at a time. Only compatible with PCs, laptops and netbooks that have a spare USB port.
May require you to install additional software on your computer.
Fewer worries about battery life: the USB cable will charge your phone at the same time.
How do I tether on an iPhone?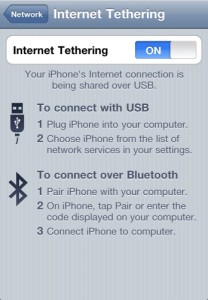 If you've got an Apple iPhone, you can enable tethering as follows:
Creating a portable wi-fi hotspot.
On your iPhone, navigate to Settings > Personal Hotspot. If you can't find it, try navigating to Settings > General > Network > Portable Hotspot. There will be a toggle to enable wi-fi hotspot: switch this to ON.
On any wi-fi enabled device, you can now connect to the new hotspot that was created by your iPhone. You'll need to enter the password that was displayed on the screen of your iPhone. Once you've entered the password, it should be saved on your device.
Remember to turn off the wi-fi hotspot feature once you've finished. This will help to conserve your battery.
Connecting your phone to a computer via USB.
First of all, you'll need a computer with iTunes installed (version 8.2 or later). The computer will also need to be running a recent version of Windows (Windows XP SP2 or later, Windows Vista & Windows 7 are supported) or a recent version of Mac OS (version 10.5.7 or later).
On your iPhone, navigate to Settings > General > Network > Internet Tethering. Toggle the "Internet Tethering" switch to ON. When you next plug your iPhone into a computer, it should appear as a new network connection.
How do I tether on an Android device (e.g. Samsung Galaxy)?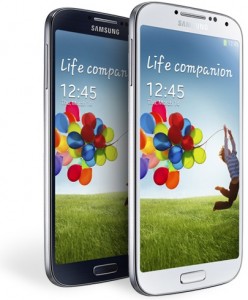 If you've got an Android-based device, including Samsung Galaxy devices, you can enable tethering as follows:
Creating a portable wi-fi hotspot.
On your handset, navigate to Settings > Wireless and network > Tethering and portable hotspot. From here, you can enable the setting for "Portable Wi-Fi Hotspot/Mobile AP". For security reasons, you should also make sure there's a password set up for your wi-fi hotspot. We recommend using the "WPA2 PSK" security setting.
On a wi-fi enabled device, you can now connect to the new hotspot. Enter the password for the hotspot (you can find this through the configuration screen). Once you've connected to the hotspot for the first time, it should store the password for future connection attempts.
Please remember to turn off the wi-fi hotspot feature once you're done. This will save on battery consumption.
Connecting your phone to a computer via USB.
Connect your Android phone to your laptop via the provided USB cable and choose the tethering option. You'll need to have the relevant drivers installed on your computer. See the Google website for full information on setting up a connection this way.
How much data is consumed when tethering?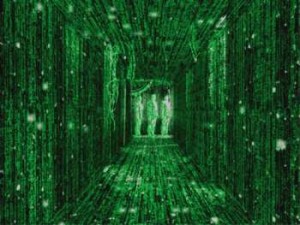 As with mobile broadband, it's difficult to say how much data you'll need when tethering. This is because data consumption depends strongly on how you use the tethering functionality.
If you're using online radio, P2P file downloads and voice-over-IP services (e.g. Skype and Facetime), you should expect data consumption to be high. Video streaming sites such as iPlayer and YouTube will also consume a large amount of data. By sticking to basic web browsing and e-mail, data consumption will be much lower.
The following table shows what you could do with a 500MB or 1GB download allowance:
| | 500MB corresponds to… | 1GB corresponds to… |
| --- | --- | --- |
| Basic webpages (mainly text) | 5,000 | 10,000 |
| Rich webpages (with multimedia, e.g. BBC) | 1,500 | 3,000 |
| Basic e-mails | 500,000 | 1,000,000 |
| Rich e-mails (with attachments) | 1,000 | 2,000 |
| Downloading/streaming music | 100 songs | 200 songs |
| Downloading/streaming video | 1 hour | 2 hours |
| Skype voice call | 15 hours | 30 hours |
| Skype video call | 2 hours | 4 hours |
| Listening to online radio | 8 hours | 16 hours |
Source of estimates: O2 [1, 2]. Our testing found a Skype mobile voice call consumes around 0.55MB/minute (70kbps). Skype video call uses 4MB/minute (500kbps). Online radio calculation assumes 128kbps bitrate.

If you're using a PC or laptop, you should take particular care with automatic software updates. Whilst you're connected to the internet, Windows will automatically download security updates. Other applications (including Microsoft Office, Google Chrome, Firefox, Flash, Adobe Reader and Java) will also download updates automatically. Combined, these software updates can use up a fairly hefty chunk of your monthly download allowance.
If you reach your monthly download limit, you'll be prevented from accessing the internet. This applies to both your smartphone and any devices that are tethered to it. For this reason, we would recommend tethering only with a suitable tariff. For regular users, we recommend The One Plan as it has no download limits.
For more information on download allowances and what they mean, see our in-depth guide to download limits.
Is it possible to tether on a 2G connection?
We would not recommended tethering on a 2G connection. Whilst it's possible, the experience will be frustrating and impractical.
When connected to a 2G mobile network, download speeds are limited to around 60kbit/s (the same as a dial-up internet connection). This gives a reasonable (but slow) experience when browsing mobile-optimised sites on a smartphone but the slow speeds are far from suitable when browsing full web pages on a laptop.
Another downside of tethering on 2G is that you cannot make or receive phone calls whilst the data connection is in use.
We'd recommend tethering only when you're connected to a 3G or 4G mast. See our full guide to download speeds for more information on the differences between these technologies.
Can I tether on a tariff where it's prohibited?
Tethering is prohibited on some tariffs (see the full list of tariffs above). Whilst there is nothing to stop you from tethering on a tariff where it's prohibited, it's super-easy for your mobile network to tell that you're doing it. As a result of this, they may block your connection for breaching the terms of use.
Some common ways by which tethering can be detected include:
Checking your browser's user agent string. Every time you request a web page, your web browser will send some information that identifies its version and the operating system that it's running on. A desktop web browser will send very different information to a mobile web browser. This information can be a clear give away that you're tethering.
Studying the TTL of data packets. This is fairly technical and relates to the way that information is transmitted over the internet. Data packets are assigned a TTL (Time To Live) value before they're sent over the internet. The TTL value will be different when you're using the tethering functionality on your phone.
Checking the services accessed. Tethering can be detected by studying the services you access. For instance, most computers will check for security updates automatically. Clearly, it would only make sense for a laptop device to access Windows Update. This would be a tell-tale sign that you're tethering.
Several networks have recently been targeting users who tether illegitimately. This has come in the form of automated tools that detect tethering. For this reason, we would advise readers to tether only on tariffs that permit it.
Will I be throttled or slowed down when I'm tethering?
If you're tethering, you may find that certain applications don't work or work incredibly slowly. This can be a common problem when you're using P2p applications (e.g. BitTorrent) or when you're using online video services (e.g. YouTube, BBC iPlayer, Netflix).
Mobile phone operators often throttle or shape the traffic that goes through their network. Their traffic management policies are as follows:
For more information, see our guide to traffic management policies & throttling on UK mobile networks.
Where can I get a mobile tariff that supports tethering?
Our top pick for a tariff that supports tethering is The One Plan from Three. It's unique in allowing you to tether on a tariff that comes with unlimited downloads. The unlimited downloads apply to tethering as well which makes this a great choice for mobile broadband.
Looking beyond The One Plan, you can also pick up a contract with support for tethering from O2, Orange and Vodafone. These tariffs come with a download limit so you'll need to keep an eye on your usage.
Related Posts
About Ken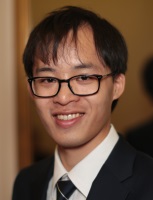 I'm a freelance writer specialising in mobile technology. I've been blogging at Ken's Tech Tips since 2005 with the aim of demystifying mobile technology for the rest of us.
Before writing about mobile technology, my background was in space & atmospheric physics. I have also worked in software development. Nowadays, I help companies to explain mobile technology to their customers. Please check out my portfolio or get in touch for more information. I'm also on Google+.