Find out what network your friends are on & how much it costs to call them
August 27th, 2009
Many mobile PAYG tariffs and now contracts will charge you a different amount depending on what network your friends are on. For example, some O2 PAYG customers will get free minutes to other O2 customers – but exactly who does that include? Many of Three's contracts will give you free calls within their network – but call somebody else and it comes out of your minutes allowance.

photo: The Wandering Angel
Why is it important to know what networks your friends are on?
In order to make the most from your free allowances and your credit it is important to know exactly how much it costs to call who. For example if you're an O2 customer you might find it better value to use your mobile to call your friends on O2 but for your friends on Orange you could save a lot by using your landline to call them.
How do I tell what networks my friends are on?
The method which works 95% of the time is to consult Ofcom's National Numbering Scheme for Mobiles. It's an Excel spreadsheet. To find your friend's SABC take the first five digits of their mobile number and remove the leading zero. The D/DE is the sixth digit.
For example, for the number 07555 123 456, the SABC is 7555. The D/DE is 1.
It sounds complicated but it really isn't.

photo: Duquesa Mercedes
The spreadsheet will tell you which mobile phone company owns that block of numbers. In this case, numbers which begin with  07555 1… belong to Vodafone.
Does this always work?
No. It's quite possible that your friend will have changed network and kept their phone number. Whilst numbers in the 07555 block were issued by Vodafone, that person could now be on O2/T-Mobile/Orange/etc. if they've transferred their number.
Does this work for other numbers?
See Ofcom's National Numbering Scheme database. It covers geographic numbers, corporate numbers and premium numbers and their costs.
About Ken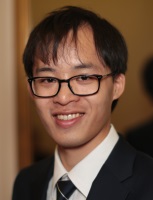 My passion is helping people to get the most out of their mobile phone. I've been blogging at Ken's Tech Tips since 2005.
Aside from writing about mobile technology, my interests are in software development, digital marketing and physics. Outside of the blog, I work with numerous technology companies helping them to explain their product and helping them to market it to consumers. Please get in touch for more information.