Using Skype on your smartphone: data usage & restrictions on 3G usage
February 12th, 2012
The Skype application for iPhone and Android allows you to make free phone calls from your mobile over 3G and wi-fi.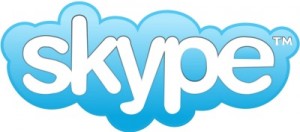 Skype is one of the world's most popular internet-based telephone services. Operated by Microsoft, the service has around 600 million registered users most of whom use a laptop to connect to the service and to make phone calls. However it's also possible to use Skype on your iPhone, Android or Symbian smartphone with the service offering free Skype-to-Skype phone calls.
In the UK, only Three and O2 allow Skype to be used on their network. In this article, we'll look at which phones and networks support Skype and the policies that each mobile network has regarding Skype. We'll also look at Skype data usage and the cost of Skype calls from your mobile phone.
How do I get Skype on my smartphone?
Skype is available on the following platforms:
Skype is not yet available for the Windows Phone platform but is expected to be available soon.
Can I make video calls from Skype's mobile application?
Yes, but only on some platforms. Full video calling support can be found in the iPhone 4, iPhone 4S, iPad 2 and Android devices running Android 2.3 or later. On other devices video calling support is limited: for example the iPhone 3G S only allows you to send video from the backward facing camera. This makes it difficult to use video calling in a practical way.
| Platform | Receive video | Send video (front camera) | Send video (back camera) |
| --- | --- | --- | --- |
| iPhone 4 & iPhone 4S | ✔ | ✔ | ✔ |
| iPhone 3G S | ✔ | ✘ | ✔ |
| iPad 2 | ✔ | ✔ | ✔ |
| iPad (Original) | ✔ | ✘ | ✘ |
| Android 2.3 (Gingerbread) or later | ✔ | ✔ | ✔ |
| Android 2.2 (Froyo) | ✔ | ✘ | ✔ |
| Android 2.1 or earlier | ✘ | ✘ | ✘ |
| Symbian | ✘ | ✘ | ✘ |
How much of my download allowance does Skype use?
When using Skype over a 3G mobile connection, it's important to be aware that Skype is consuming data. That means you should only use Skype over 3G if you have a tariff with inclusive internet: otherwise it could be costly. You'll also need a healthy download allowance – we recommend at least 500MB per month for Skype.  You should also avoid using Skype on 3G whilst abroad: the high costs of data roaming mean that it'll almost definitely cost more than making a regular phone call when abroad. When making Skype calls over a wi-fi connection, it will not count towards your monthly download limit. See our complete guide to download allowances for more information.
Our testing has shown that Skype approximately consumes:
| Call Type | Data Consumption | Bitrate |
| --- | --- | --- |
| Voice call | 0.55MB per minute (30MB per hour) | 70kbit/s |
| Video call | 4MB per minute (240MB per hour) | 500kbit/s |
Note that Skype calls use a variable bitrate. This means if you've got a faster connection or a more powerful phone, Skype will automatically increase the bitrate and hence the call quality. On a slower connection or a older handset, the bitrate will be reduced. The data consumption figures we've listed here are 30MB per hour for voice calls and 240MB per hour for video calls. This is based off our own testing with the Galaxy Nexus running Skype for Android. Data consumption could be higher or lower for you so the figures stated should only be taken as an approximate figure.
It is important to be aware that Skype will also consume small amounts of data when you are signed in – even if the programme is running in the background and you are not actively making a phone call.
Does my network terms of use allow me to use Skype over 3G?
Of the UK's big 5 networks, only Three and O2 allow Skype to be used on their network. Orange, T-Mobile and Vodafone prohibit the use of Skype over 3G.
Three permits the use of Skype on their network – in fact they actively promote their own Skype on Three offering. Skype usage will be deducted from your internet allowance as normal. Customers of The One Plan have no download limits so there is essentially no limit to how much you can use Skype.
O2 permits the use of Skype on their network. This will count towards your O2 download allowance (either 100MB, 500MB or 1GB depending on your plan). O2's Pay As You Go subsidary, giffgaff, also allows Skype usage.
Orange do not allow Skype to be used on their network. The Orange terms of conditions states:
Mobile internet browsing (whether as part of an inclusive allowance or not) is not to be used for other activities (such as non-Orange internet based streaming services, voice or video over the internet, instant messaging, peer to peer file sharing).
T-Mobile blocks access to voice over IP services such as Skype according to a post in their customer forum. According to the T-Mobile terms of use, the Basic and Standard data plans do not permit Skype usage:
Just remember, you can't use any internet on your phone option for peer to peer file sharing and if you choose Basic or Standard you can't make internet calls ('VoIP') or use your phone as a modem ('tethering').
Vodafone do not permit Skype usage on standard tariffs. According to their FAQ page under the heading "Will I be able to use Skype™ or peer-to-peer services?":
Yes. However, to use Skype™ calls or peer-to-peer services you will need Mobile broadband via your phone… You can not use Skype™ or peer-to-peer services on any other pay monthly or pay as you browse packs.
All networks permit Skype usage over a wi-fi connection. When connected to a wi-fi network, Skype data does not pass through your mobile operator so they do not have the means to restrict it.
Does Skype work on a 2G connection?
2G connections are only able to provide very limited speeds: up to 60kbit/s download and up to 40kbit/s upload. Whilst it may be technically possible to make a Skype call over a 2G connection, it is likely to be very unreliable. We recommend using Skype over 3G connections whenever possible.
Can I call landlines or abroad using the Skype mobile application?
Yes. The SkypeOut service allows you to call landlines and mobile phones both at home and abroad. Whilst Skype-to-Skype calls are free, you'll need to pay per minute for calls to phone numbers. It costs 1.6p/minute to call UK landlines and 17.1p/minute to call UK mobiles. There is also a connection fee of 4.9p/minute.
The approximate cost of a 20 minute call is as follows:
| Call destination | Cost of 20 minute call | Effective cost per minute |
| --- | --- | --- |
| UK landline | 37p | 1.9p/minute |
| UK mobile | £3.47 | 17.4p/minute |
Note that these prices only include the prices charged by Skype: there may be additional charges for 3G data depending on your data plan.
The Skype website lists the calling rates for different countries. There are often fairly significant savings to be had by using Skype for international calls.
Where do I get Skype for my smartphone?
You can get Skype for Mobile from the Skype website. Remember you'll need to be on Three or O2 to use Skype over a 3G connection.
About Ken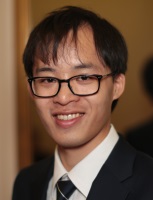 My passion is helping people to get the most out of their mobile phone. I've been blogging at Ken's Tech Tips since 2005.
Aside from writing about mobile technology, my interests are in software development, digital marketing and physics. Outside of the blog, I work with numerous technology companies helping them to explain their product and helping them to market it to consumers. Please get in touch for more information.