Commentary: Ken Lo pays a visit to Hong Kong and wonders what Britain could learn about how they do mobile in Hong Kong.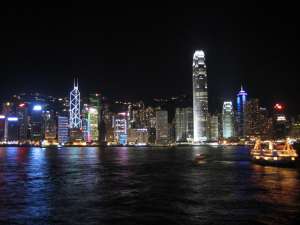 I was recently lucky enough to have the opportunity to visit Hong Kong. It's a fascinating city to visit. The city was exciting, the food was varied and plentiful and the shopping centres were well… huge. For a technology blogger, it was a great place to visit too. Hong Kong is a bustling city where people really make full use of technology. There were mobile phone shops on every street corner, everyone would be waving around their cutting-edge Android smartphones and wi-fi was available freely in many public parks, tourist attractions, coffee shops and shopping centres.
As usual, I took my unlocked phone with me to Hong Kong. Because the mobile networks in Hong Kong and the UK both use GSM technology, a UK mobile phone would have no problems working in Hong Kong (see our discussion on GSM, CDMA and mobile technologies used worldwide).
Following our guide on using your phone abroad without breaking the bank, I purchased a local Pay As You Go SIM card in Hong Kong. This meant there was no need to pay the extortionate international roaming fees charged by my UK network.
Buying a SIM card in Hong Kong was incredibly easy. Like in the UK, SIM cards are totally free – you just pay for your initial top-up (88 HKD for mine). You lot the SIM card into your phone and you're done (the one important thing to use the international phone number format when calling home e.g. +44)
Call prices in Hong Kong: 20x less than in the UK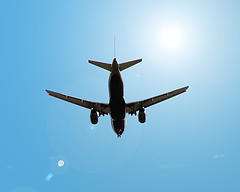 The first thing that shocked me was the incredibly low costs of using a mobile phone in Hong Kong: Hong Kong networks charge a fraction of what UK networks would charge.
My SIM card cost 88HKD (the number 8 is considered lucky in Hong Kong and so you'll notice a lot of 8s in prices) – or about £7.30 in Sterling. Before I arrived, I assumed call prices would be roughly in line with UK prices so I expected to top up several times before going home. How wrong could I be.
Calls to other Hong Kong numbers (landlines and mobile) were 0.8p/min (I'm reporting prices in Sterling for ease of comparison). Texts cost between 1.7p and 6.6p each. International calls to many countries including the US (all phones) and the UK (only landlines) cost 1.5p/min. Calls to UK mobiles cost 9p/minute offpeak and 17p/minute during peak hours.
Let's compare that against typical costs charged by UK mobile networks:
Price in Hong Kong tariff
(converted to Sterling)
Price on typical UK tariff
Price on cheap UK tariff
Call to local landline
0.8p/min
20p/min
8p/min*
Call to local mobile
0.8p/min
20p/min
8p/min*
Sending text
1.7p
10p
4p/min*
Intl. call
1.5p/min
£1.50/min
4p/min**
We've listed the approximate charges of the PAYG tariffs offered by the major networks. For the cheap UK tariff, we have listed the prices charged by * Giffgaff and ** LycaMobile.
To summarise, in Hong Kong calls are between 10 and 20 times cheaper and texts are between 2 and 5 times cheaper. International calls from Hong Kong are about 100 times cheaper than in the UK (although a specialist international call provider such as LycaMobile can come close to matching Hong Kong prices).

photo: hurtingbombz
For me the key question is why there is such a big disparity between call charges in the UK and Hong Kong. Is it due to regulatory reasons? Mobile termination rates? A lack of competition in the UK market? Or perhaps UK consumers need to vote with their feet more to seek the lowest prices?
Another interesting observation was that in Hong Kong you had to pay when you receive a call. This didn't bother me much as calls were so cheap anyway. However I could understand how frustrated local residents sometimes feel when they are receive unwanted marketing calls and are charged for the privilege.
Reception: 5-bar, everywhere

In the UK I usually get fairly frustrated with reception my phone. I live in Central London and I often struggle to even receive a one-bar 3G signal. The implications of this are that my phone has a much shorter battery life than advertised and occasional dropped calls can be frustrating.
My experience of Hong Kong couldn't be more different. I seldom remember the signal ever dropping below 5 bars You could receive a 5 bar mobile signal whilst underground in the MTR metro system. You would have a 5-bar signal when passing underneath the Harbour in a tunnel connecting Hong Kong Island to mainland China. You would receive a 5-bar signal on the ferry. You would get a 5-bar signal in the basement of the shopping centre. In fact, you'd struggle to find a 4-bar signal anywhere in Hong Kong (I suspect the iPhone death grip would be hard to reproduce in Hong Kong!). And because the reception was so good, I found that the phone lasted noticeably longer between charges.

photo: Klardrommar
My key question is why there is such a big difference between reception in the UK and Hong Kong. Are UK networks investing enough in their networks? Is it too difficult to find somewhere to build a mast and to obtaining planning permission in the UK? Perhaps the abundance of tall buildings in Hong Kong makes it easier to find somewhere to place a phone mast. Have the UK networks been concentrating more on making sure everyone has access to their network before investing in the quality of their network?
On a related note, it would be great to be able to use a mobile phone on the London Underground. Hint hint, Boris.
Final thoughts…
My time in Hong Kong brought home to me some of the deficiencies in the UK mobile market. It also reminded me how much fun a mobile phone can be when things just work and they work well – and when you don't have to worry about getting signal or getting stung with high charges and high prices. I must admit I'm no expert on the Hong Kong mobile market. But in the few days I spent there, I was incredibly impressed. Perhaps there are a few things we can learn here in the UK.