Much of this year's Mobile World Congress has been looking forward to the latest version of Android, version 4.0 Ice Cream Sandwich.
Once again, Google's bright green and upbeat Android stand is the talk of Mobile World Congress in Barcelona. Google upstaged this year's Mobile World Congress with a two-level stand including a slide, various statues of Android robot and a bar stocked full of milkshakes and Ice Cream Sandwiches. Google also turned Mobile World Congress into a massive treasure hunt: Android partners such as Samsung, Huawei, Intel and Motorola each had small badge holders on their booths distributing the small Android badges.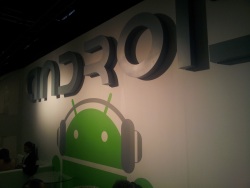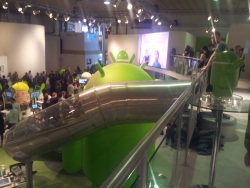 Google's Android booth was one of the largest at Mobile World Congress. The two level stand featured a bar serving milkshakes and Ice Cream Sandwich desserts as well as a slide.
The focus of Google's presence at Mobile World Congress this year is Android 4.0, codenamed Ice Cream Sandwich. Although first demonstrated in October 2011 and made available on the Galaxy Nexus in November 2011, Ice Cream Sandwich has yet to see any large scale consumer adoption with many smartphone owners still waiting for an update. According to Google's own statistics, only 1% of Android users are running Android 4.0. This compares to 58.6% of users who are running Android 2.3 Gingerbread, the previous version of Android for smartphones.
With new smartphones being announced at Mobile World Congress with Android 4.0 on-board and with updates to Ice Cream Sandwich on the way for older devices, Google are hoping that this will change very soon.
Which new smartphones and tablets were announced with Android 4.0?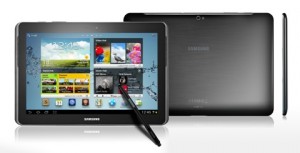 What are the benefits of Android 4.0?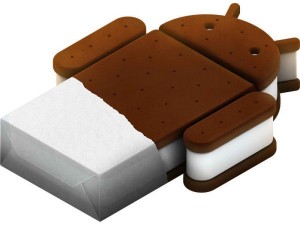 For consumers, Android 4.0 offers several benefits. These include a data usage monitor (handy for anyone with a 500MB or 1GB download allowance), improved multitasking and improved text and speech input.
Of particular interest to consumers in the UK, Android 4.0 includes a Data Usage Monitor. It is possible to input your monthly download allowance into Android 4.0. Android will then track how much 3G data you consume. If you approach your limit, 3G data will be disabled to stop you from incurring additional charges for excess data usage. To help with diagnosis of which applications are using the most data, Data Usage Monitor also shows a breakdown of data consumption on an app-by-app basis.
The multitasking interface has been redesigned in Android 4.0 to be more visual. When the multitasking button is pressed (or the home button is held down on legacy devices), applications which have been used recently will be shown in a vertically stacked list. A small thumbnail is shown for each application making it easy to find the relevant application and applications which are no longer needed can be swiped away to the side.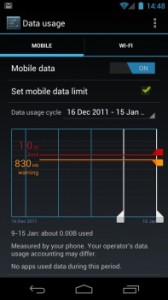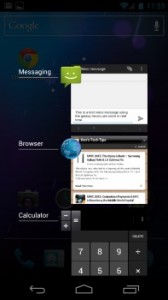 Android 4.0 Ice Cream Sandwich features the ability to monitor your downloads against your download limit (left). It also has a new visual multitasking interface (right).
The third main benefit for Android users in Ice Cream Sandwich is the enhanced text and speech input. Android 4.0 contains a redesigned keyboard with spell checking and real-time voice recognition. This allows you to input text by speaking it into any text box in Android.
Much has also been made of the new user interface in Android 4.0 dubbed 'Holo'. As most manufacturers have decided to add their own skins to Android 4.0, most of us are unlikely to see this interface.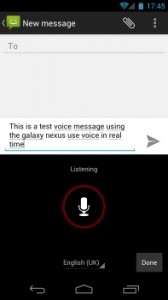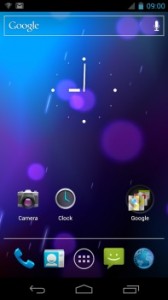 Android 4.0 features real time voice recognition and input. Your speech is transcribed to text in real-time as you speak (left). It also features the new "Holo" user interface – however this is unlikely to make it to many devices as manufacturers typically add their own skins (e.g. Samsung adds TouchWiz UI, HTC adds the Sense user interface).
Google have a webpage detailing the new features and changes in Android 4.0 Ice Cream Sandwich.

The Road to Android 4.0
With a range of new Android 4.0 handsets being announced at Mobile World Congress and software updates on the way for older devices, Google are hoping that 2012 is the year of Ice Cream Sandwich on Android devices.
Disclosure Notice: I am currently being hosted in Barcelona by Samsung Electronics, the manufacturer of the Samsung Galaxy range of products which use the Google Android operating system. The views expressed in this article are totally my own and reflect solely my own views and experiences of the Android operating system.