Apple and Samsung are hoping that their iPad & Galaxy Note tablets will find their way into every classroom over the next couple of years.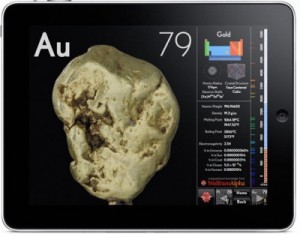 The mobile phone has been the bugbear of teachers and headmasters for well over a decade. Used illicitly by students across the land to covertly text each other during classes, the mobile phone has been banned in many of the UK's primary schools and secondary schools as an unwanted distraction and the cause of much unnecessary disruption. With the poor reputation of mobile technology amongst the UK's headteachers and lecturers, it's somewhat of a surprise that smartphone and tablet manufacturers are now aiming to get their electronic devices into every classroom.
As smartphone and tablets have been reinventing themselves as work and productivity devices over the past year, the reputation of mobile technology inside schools has improved. The use of a mobile phone to carry out research on the internet during class is now becoming more acceptable, as is using a smartphone-based calculator in a maths lesson. The next logical step, Apple and Samsung believe, is to take mobile straight into the heart of the classroom. Tablets can provide easy and low-cost access to digital information and digital textbooks as well as allowing students to organise all of their notes in a convenient digital format.
In this article, we explore the role of mobile technology in education and look at how Apple and Samsung are aiming to introduce mobile technology into the classroom with their iPad and Galaxy Note 10.1 tablet devices.
Ken's Tech Tips should thank the hospitality of Samsung Electronics at Mobile World Congress: please see the full disclosure notice.

Smartphones and tablets as a productivity tool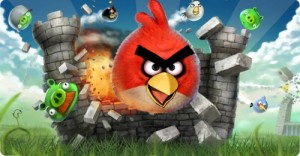 Traditionally, mobile phones have never been a productivity tool. Mobile devices are great communication devices: the tools that they provide for staying in touch with others and for keeping up-to-date with social networks sites are unparalleled. These capabilities make them essential tools for many of us in our every day life but for students the range of communication possibilities are often an unwelcome distraction during class.
More recently, smartphones have allowed us to consume more multimedia and interactive content on-the-go. Whilst it can be a great time-killer to be able to stream YouTube or to be able to play games such as Angry Birds and Cut the Rope on-the-move, these capabilities tend to create even more distractions for students.
The problem with today's smartphones and tablets is that if you try to do anything that resembles work, the capabilities provided fall far short. The touchscreen-based input is fast, easy and intuitive to use: however it's totally inappropriate for writing a long essay or article. Touch-based input is also inappropriate for diagrams and mathematics: it is virtually impossible to produce an accurate sketch or to write a full mathematical equation on the touchscreen-based input found on today's smartphones and tablets. Artists are unable to sketch their design ideas, whilst mathematicians and scientists struggle to enter equations and diagrams at a reasonable speed.
Software limitations also make it difficult to use a smartphone or a tablet for learning. Try reading a web page or an electronic textbook whilst simultaneously making notes on it. Today's tablets lack the ability to display more than one application at a time, forcing you to constantly and tediously switch between windows.
For many of us, the free-form nature of pen and paper still rules supreme for getting work done, whilst the full QWERTY keyboard found on a laptop provides the best experience for writing long reports and essays.
Apple's iPad & digital textbooks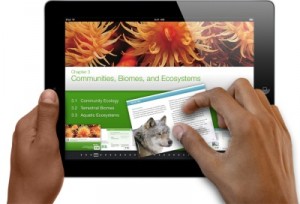 Apple made an attempt at taking on the education market in January by announcing the availability of textbooks through the iBooks application on iPad. The key benefit of making textbooks available digitally on a tablet device is that it suddenly becomes possible to carry a large number of textbooks on-the-go. This is clearly preferable to carrying around a bag full of heavy textbooks. Furthermore, digital textbooks are searchable, can be updated after the original publication and can  include interactive content such as videos, 3D diagrams and high-resolution colour photographs.
By making use of tablet technology to provide educational materials, the learning experience becomes more portable and more interactive. However, there are several drawbacks. Firstly, it can be difficult to read long amounts of text from a tablet display and the ways with which the page can be interacted with is limited. Where it's common to be able to highlight or write directly onto the page of a paper textbook, the same is not true for a digital textbook. This negates one of the key benefits of using a textbook as an educational resource. Secondly, doing work (e.g. writing an essay, solving a maths problem) on a tablet is still difficult: the on-screen keyboard is simply too slow for this to be practical. Finally, the selection of electronic textbooks is still limited – more often than not it will be necessary to use a paper textbook.
With the announcement of the Galaxy Note 10.1 at this year's Mobile World Congress, Samsung believe their product will be able to better meet the needs of students.
Samsung Galaxy Note 10.1 & S-Pen technology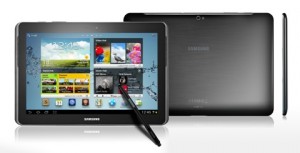 Samsung announced the Galaxy Note 10.1 at this year's Mobile World Congress. The tablet device includes three new features which are designed to be helpful for students and to be useful in the education market:
S-Pen stylus input: Like the original Galaxy Note, the Galaxy Note 10.1 tablet includes support for Samsung's S-Pen stylus. The S-Pen allows for precise and free-form input into the device: simply use the pen on the tablet's display and it works like pen on paper. This allows handwritten text, drawings, diagrams and mathematical formulae to be entered into the device in a more natural and convenient way. Furthermore, the Galaxy Note 10.1's built-in "S Note" application is able to recognise this content and to digitise it. It can even recognise and solve handwritten mathematical formulae through the "equation recognition" feature. Equations and mathematical problems are solved using the Wolfram Alpha knowledge engine (complex mathematical problems such as calculus, integration and differentiation are supported too).
http://www.youtube.com/watch?v=RGsnbhw5Cn4
Learning Hub: Similarly to Apple's offering of electronic textbooks on the iPad, Samsung offers the Learning Hub application on the Galaxy Note 10.1. It offers around 6,000 textbooks but the unique selling point is that the textbooks can be directly annotated in-line using the S-Pen. Highlightings and annotations are directly linked to the textbook so that they will automatically re-appear when returning to the same page in the future. The end experience should be comparable to writing directly onto a paper textbook and reviewing those annotations later, and if practical would remove one of the limitations of an electronic textbook.

Samsung's Learning Hub application features 6,000 textbooks and the ability to annotate them in-line using the S-Pen.

Side-by-side multitasking: A unique feature of Samsung's TouchWiz UI in the Galaxy Note 10.1 is that it is possible to run two applications side-by-side. This makes it possible to make notes in one application whilst reading a web page or lecture notes in different window. Having the two windows side-by-side and not having to constantly switch between windows greatly speeds up the learning experience and makes the tablet more useful as an educational aide.
Mobile Technology in Education
In this article, we've looked at the use of mobile technology in the classroom. Mobile technology has traditionally had a bad reputation within schools and universities having hindered the educational experience more than they've helped it. With the availability of new productivity applications, electronic textbook content and pen technology, Apple and Samsung are hoping to bring their tablet technology into the classroom. Whilst the content and the applications are still lacking a bit, with some further work it may only be a couple of years before the tablet becomes a common sight in school classrooms across the country.
Disclosure Notice: I am currently being hosted in Barcelona by Samsung Electronics, the manufacturer of the Samsung Galaxy Note 10.1. The views expressed in this article are totally my own and reflect solely my own views and experiences of using the device.