Ken's Tech Tips looks back at the second half of 2011: the tariffs, the technologies and the smartphones.
This is the second part of our review of 2011. You can see part 1 of our review of 2011 here.
July 2011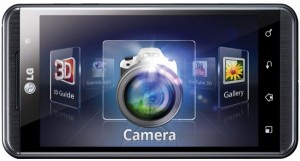 July signalled the mid-point of the year: the turning point when the industry leaves the events of Mobile World Congress behind and starts to look forward to the IFA. We looked at the 3D mobile phones from Mobile World Congress with more critical eyes with our article on how the 3D displays on the LG Optimus 3D and the HTC Evo 3D worked. Neither phone has been a particularly big hit in the UK – the consumer response seems to indicate that 3D is seen as a bit of a gimmick and we didn't see any further 3D mobile devices being announced at the IFA (though we had plenty of 3D televisions).
We also began to think about the mobile phone of the future: if 3D isn't the future then what is? We thought that smartphones will be smarter in the future and will help us to travel better and to communicate better. The really exciting technologies to keep an eye on in the next few years are 4G/LTE mobile broadband, Near Field Communication and perhaps flexible displays.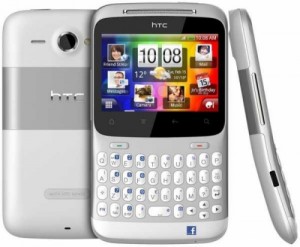 In July 2011, we also wrote about the electronic ink displays from the Amazon Kindle and the "HD Voice" technology offered by Orange and Three. We compared the HTC ChaCha and Samsung Galaxy Pro and published the first in our series of "Ken's Tech Tips Worm" studies which tracked the popularity of the UK's mobile network operators over a period of 9 months.
August 2011
With all the talk of fourth-generation mobile networks in the future, it's important to keep an eye on the present. The UK's mobile networks started rolling out HSPA+ technology in mid-2011: an enhanced version of 3G which offers download speeds of up to 21Mbit/s. You'll need a compatible phone (e.g. Samsung Galaxy S II) to take advantage of HSPA+ and you'll need a HSPA+ compatible network too. Three is aiming to have 80% of their network HSPA+ enabled by the end of 2011 with the other networks being a little behind in their roll-out.
In August, we looked at a great tariff for frequent international travellers: T-Mobile's offer of unlimited internet worldwide for £15/month. Unfortunately it's only for BlackBerry users, but it could be worth picking up a cheap Pay As You Go BlackBerry on T-Mobile if you travel abroad quite a lot and want to keep on top of your e-mails. We also looked at T-Mobile's "You Fix" tariffs  – a cross-between Pay Monthly and Pay As You Go. Unfortunately, "You Fix" received a massive thumbs down from us due to the associated price.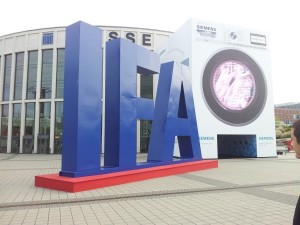 We also looked at the raging battle between tablets and netbooks, alternatives to the iPhone 4 and Giffgaff's Goodybag packages.
September 2011
The big talking point of September 2011 was the IFA trade show in Berlin – Europe's biggest consumer electronics show. We were there in the midst of it all to report about the move towards larger mobile phones (with reference to the HTC Titan's 4.7-inch display and the Samsung Galaxy Note's 5.3-inch display) as well as attempts by Samsung and Sony to make the tablet more portable with their Galaxy Note and Tablet P products.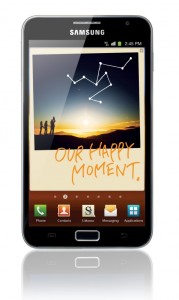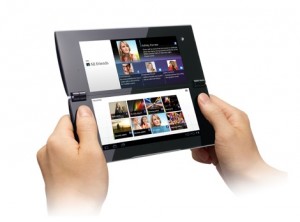 Samsung Galaxy Note and Sony Tablet P: Two different approaches at developing a more portable tablet experience.
Whilst we were out in Germany, we had the chance to try out Vodafone Germany's fourth-generation LTE network. We were able to experience downloads of 84.5Mbit/s – something that we can only dream of on the UK, for fixed line broadband let alone mobile broadband! Unfortunately it wasn't cheap – it cost £64/month for an LTE connection with a 30GB monthly download allowance and unrestricted speeds. Pay any less than £64/month and you were restricted to HSPA+ speeds (up to 21Mbit/s). Whilst fast download speeds are great, we're tempted to argue that we've actually got things better in the UK with super-cheap mobile broadband and fairly respectable download speeds. With the mobile networks needing to make huge investments in new 4G/LTE networks, will the price of data rise in the UK too?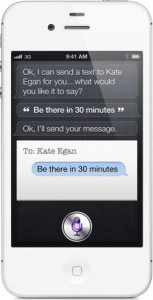 In September 2011, we also wrote about data roaming bundles, unlocking your iPhone, Giffgaff Gigabags and O2's "Simplicity" Pay As You Go packages.
October 2011
October 2011 was dominated by the release of the new Apple iPhone 4S. Sales of the new iPhone broke records once again and we dedicated a huge amount of coverage to helping you get the best iPhone 4S deal including providing tariff comparisons, tariff reviews, a price comparison calculator and a comparison of iPhone 4S VS Samsung Galaxy S II. We've also provided a one-stop guide to upgrading to the iPhone 4S (keeping your phone book, apps, etc.) and how to unlock your old iPhone should you want to pass it onto a friend or family member.
In amongst all of this we had price increases from giffgaff, a several-day long BlackBerry outage and the launch of 3G network sharing on Orange and T-Mobile.
November 2011
As November 2011 came around, we saw Google's answer to the iPhone 4S: the new Android 4.0 and the Samsung Galaxy Nexus. We had an exclusive video unboxing and first look at Android 4.0 as soon as it came out. The market was still experiencing the aftershocks of the iPhone 4S release: Three gained big time whilst O2 lost out.
We started to look forward to Christmas and what 2012 might have in store. November 2011 saw our one-stop guide for the bestselling tech gadgets in the UK and a discussion with ISP Plusnet with what might be in store for the internet in 2012. We also looked at Pay As You Go offerings in the UK, in greater detail at Orange's Pay As You Go offerings and at the Vodafone "Data Test Drive" offer.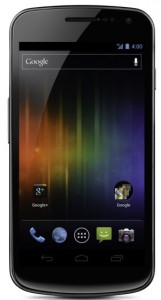 December 2011
December 2011 brings to an end another busy year in the mobile industry. Highlights include some fabulous new handsets, price increases across the board, moves towards faster mobile broadband connections with HSPA+ technology and an evolving debate about the perfect mobile form factor.
We finished off 2011 by looking at the bestselling Pay As You Go mobile phones, by taking an in-depth look at challenger network Giffgaff and reviewing some of the highlights of 2011.
Looking forward to 2012…
At Ken's Tech Tips, we're looking forward to seeing what 2012 has in store for the mobile industry in the UK. We've got big changes in store for the "London 2012" Olympic Games, the first wave of Android 4.0 handsets, high-speed HSPA+ networks in the UK, the possibility of Near Field Communication payments within the UK and more.
We'd love to hear your thoughts on what you thought of Ken's Tech Tips in 2011. Did you enjoy our coverage of the mobile industry in 2011? What could we do better? How can we better help you to understand mobile? What would you like to see from Ken's Tech Tips in 2012?
Please feel free to drop us a comment below or drop us an e-mail through the contact page. We'd love to hear from you.