Ken's Tech Tips looks back at the first half of 2011: the tariffs, the technologies and the smartphones.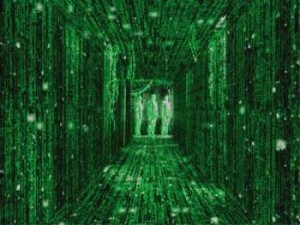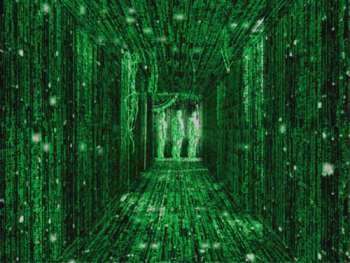 January 2011
January 2011 began with the UK's challenger network Three adding all-you-can-eat data to their One Plan tariff. Since O2 scrapped unlimited data in June 2010, Three have been the only mainstream network to be pushing a tariff offering unlimited downloads and no download limits on their primary tariff.
According to Three, 'The One Plan' is the most popular tariff amongst their customers. This was validated by our Ken's Tech Tips Worm studies in July and November: both studies showed Three gaining a lot of customers from their offer of all-you-can-eat data. At the same time, Three unfortunately began to turn off Orange 2G roaming at the start of the year which lead to a deterioration of service for some Three customers.
In January 2011, we also wrote about Giffgaff's unique "Hokey Cokey" goodybag, how to use Google Calendar for free SMS reminders, Orange's UMA service (calling over wi-fi) and looked forward to fourth-generation LTE networks.
February 2011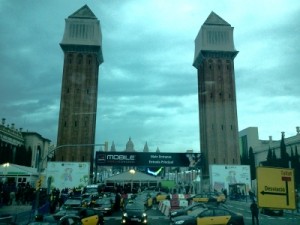 The big event on everyone's lips in February 2011 was the Mobile World Congress – the 4-day annual gathering of the mobile industry in Barcelona. The products announced at Mobile World Congress usually set the tone for the rest of the year and this year things were no different. At 2011's Mobile World Congress, we saw new devices including the Samsung Galaxy S II, the Samsung Galaxy Tab 10.1v, the HTC Desire S, the Sony Ericsson Xperia Play and the LG Optimus 3D. The Samsung Galaxy S II was the highlight of the conference for many visitors (including your correspondent who was working at the Mobile World Congress to help demonstrate the Galaxy S II) and has gone on to become one of the best selling phones of the year.
On the blog, we wrote about how coverage checkers could be crowd sourced – something which the BBC actually went on to implement in August 2011. We also compared capacitive and resistive touchscreens.
March 2011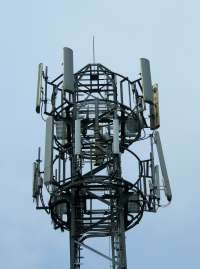 In March, we saw O2 launching a 3G service on the 900MHz spectrum following OFCOM's relaxation of the rules regarding the 900MHz spectrum (previously it could only be used for 2G services). Other mobile operators, notably Three, were unhappy about this, having paid a hefty sum for the 2100MHz spectrum. Previously, 2100MHz was the only frequency that the 3G networks were allowed to operate at. To this day, the mobile network operators are still bickering about spectrum allocation and the 4G spectrum auction is at risk of being delayed because of it. Later on in September 2011, Ken's Tech Tips would get hands-on with Vodafone Germany's 4G network and see what's in store for the future.
On the blog, we looked at security applications for Android, Giffgaff's new data plans and O2's new Gurus service.
April 2011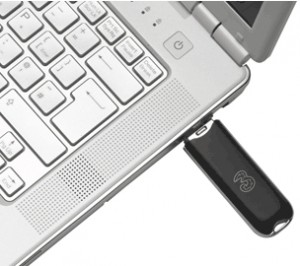 The UK's largest mobile phone operator, O2, revamped their tariffs in April. We saw a price increase across the whole range of Pay Monthly tariffs and the introduction of three new tiered data plans: "The Basics" (100MB), "The All Rounder" (500MB) and "The Works" (1GB). O2's new approach to data pricing was a whole world away from Three's offer of all-you-can-eat data on their network and it was something we looked at in great detail in our July and November network studies.
Three's 'The One Plan' and O2's new tariffs allowed tethering for the first time so we looked at tethering in greater detail: how to tether, the different methods of tethering and how much tethering costs across the main mobile networks.
Over at the blog, we put the spotlight on security applications once again, download limits and how to compare mobile phone contracts.
May 2011
With 2011's agenda being set firmly on download limits by incumbent O2 and challenger Three's contrasting approaches to data charging, I sat down with Nick Wright from the comparison website Billmonitor in May to find out how people were really using their phones and how much data we were consuming. I also wrote two articles for Billmonitor (part 1 and part 2) about consumer psychology and why we switch mobile network.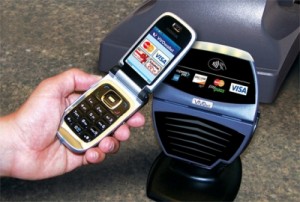 2011 saw a round of Pay As You Go price increases across most of the UK's mobile networks. Orange was first in May by announcing a price increase of 25% for calls and 20% for texts. For consumers looking beyond the big five networks, we explored the UK's "virtual network operators" such as Giffgaff and Tesco Mobile: many of these "virtual" operators offer much lower calling and texting rates whilst still giving great reception (they simply piggyback on the big networks).
On the blog, we looked at NFC technology (Near Field Communication) and how it could revolutionise the way we buy things in the future. NFC is the technology found inside Oyster Cards and Visa PayWave credit cards where it has been used for contactless ticketing and payments. In 2012, we're likely to see some kind of smartphone NFC-based payment system launching in the UK, perhaps to coincide with the Olympic Games. We also looked at mobile broadband: USB dongles and mobile broadband tariffs.
June 2011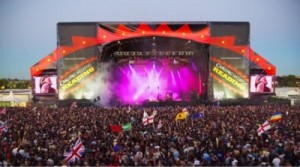 June 2011 saw the next phase of price increases across the UK mobile market. Following Orange's footsteps, we had ASDA Mobile raising prices at the start of June and Vodafone raising both Pay Monthly and Pay As You Go prices in June. We continued to point out ways of saving money on your mobile phone bill and how you could beat the price increases such as switching to a SIM only deals or tethering instead of mobile broadband. We also exposed that fact that Kindle e-Books cost 9% more on average than print books – a comparison we're looking to repeat in the new year.
On a brighter note, June saw the release of the Samsung Galaxy S II and the beginning of the music festival season. We launched a Samsung Galaxy S II price comparison page and have since covered the best value Galaxy S II deals and compared the Galaxy S II to the iPhone 4S.
To mark the start of the festival season, we published a one-stop guide to using your mobile phone at music festivals. Our top tips included leaving your smartphone at home, taking a portable battery pack, installing software to track down your mobile phone should it get lost and using Twitter to find out about secret gigs.
Part 2: Coming Soon
This is the first half of our review of 2011. The second part will look at the months of July 2011 to December 2011 and will be online in the coming days.
We'd love to hear your thoughts on what you thought of Ken's Tech Tips in 2011. Did you enjoy our coverage of the mobile industry in 2011? What could we do better? How can we better help you to understand mobile?
Please feel free to drop us a comment below or drop us an e-mail through the contact page. We'd love to hear from you.