Facebook has launched the Facebook Places geolocation feature for iPhone and Android users in the UK.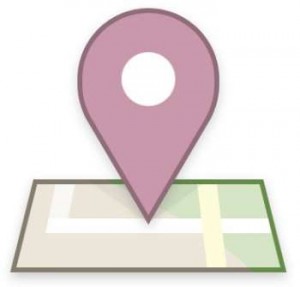 Facebook today launched the "Facebook Places" feature in the UK as it attempts to add a new location-based element to social networking on Facebook. The feature allows Facebook users to share their real world location with friends by "checking in" and allows users to see where their friends currently are. Facebook envisions that people will use this feature to write comments and reviews on the places they've been, to obtain recommendations on places to go from friends and to increase the likelihood of "chance meetings" with old friends.
You'll need a smartphone such as an iPhone or Android to use Facebook Places fully. You can also access Places using your laptop.
How do I use Facebook Places?
Using the web browser on your smartphone, navigate to http://touch.facebook.com/. This is the smartphone-optimised version of Facebook. Providing you have a modern smartphone which supports the geolocation features in HTML 5 (iPhone, iPod Touch and Android should all do the job), you should see a new "Places" tab as well as a new "Places" icon next to the "What's on your mind?" box.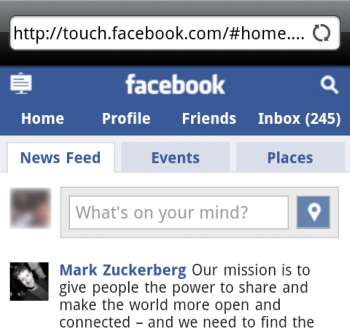 To check-in (i.e. to broadcast your current location to your friends): Click on the "map marker" icon next to the "What's on your mind?" text box. Facebook will now ask for permission to track your location with the following dialog:

Facebook shouldn't ask for your location except from when you use the "Places" feature. If you're concerned about Facebook tracking your location at other times you should uncheck the "Remember preference" option. This will require Facebook to ask you for permission every time they want to know where you are. Once you've given Facebook permission to determine your location, you are presented with a list of local businesses and places in your area. Select the place you're at and you should be able to check in there.
To see where your friends are: Click on the "Places" tab. Facebook will highlight any friends which are nearby.
Can I use Facebook Places through the Facebook for iPhone application?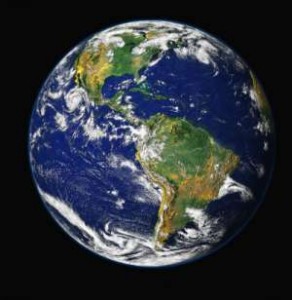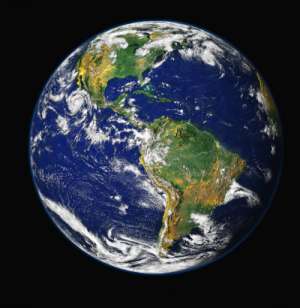 Yes. Update to the latest version of "Facebook for iPhone" to use Places within the Facebook app.
Can I use Facebook Places through the Facebook for Android application?
Unfortunately "Facebook for Android" doesn't yet support Facebook Places. The only way to check in is via the Facebook mobile site.
Can I check in from my computer or laptop?
Yes, but not using the standard Facebook interface as you can only check-in through the mobile version of Facebook. If you have a modern web browser which supports geolocation (the latest versions of Google Chrome and Mozilla Firefox both support it), you should be able to check in through the mobile Facebook in exactly the same way as you would on a mobile phone. Google Chrome and Firefox will triangulate wi-fi signals in your area to determine your location.
What are the privacy and security implications of Facebook Places?
Before using Facebook Places, we recommend taking a few moments to review your Facebook privacy settings. There are two new "Places"-related privacy settings:
The first privacy setting allows you to restrict who can view information about where you check in.
The second privacy setting allows you to control whether your friends can check you in on your behalf. The idea behind this feature is when you're out with your mates (e.g. at a concert or event), you'd all be able to check in together. We think the feature is ripe for abuse though… there is nothing to stop one of your friends from checking you in somewhere rather embarrassing!
The police have recently warned that criminals monitor Facebook and have targeted homes when they know the homeowner is away. We recommend reviewing your privacy settings to ensure you haven't published your address/landline on your profile and removing people who you don't know from your friends list. Alternatively, set up your permissions so that only trusted friends can view your check-ins.

photo: marfis75
If you are using Facebook on your smartphone, you you should secure your mobile with a keypad unlock code. This will make it harder for criminals to steal your identity via the Facebook application if your phone is stolen.
Someone else has checked me in somewhere embarrassing. How do I remove the check in?
Go to your profile page on the Facebook website and click on the "Remove" button on the news story which reports you've checked in. This removes the check-in.
If I use Facebook Places does it mean that my friends will know exactly where I am 24/7?
No. Your friends will only see the places where you check-in. You need to manually check-in in order to share your location.
I'm looking for a new phone which supports Facebook Places. Any recommendations?

If you're looking for a new phone with support for Facebook Places, you can't go wrong with the HTC Wildfire. It's available for £99 on a £10/month contract with 100 minutes, unlimited texts and 3GB internet. You'll also get free GPS navigation from Google. In general, you'll need a smartphone (iPhone or Android) and a tariff with inclusive internet access.
If you've already got a smartphone but you're lacking inclusive internet access, see our guide to the best value SIM-only tariffs for smartphones. These tariffs start from £5/month and will allow you to use Facebook and Facebook Places on your mobile.