BT offers low-latency broadband for gamers with ultra-responsive gameplay and a fibre speed guarantee.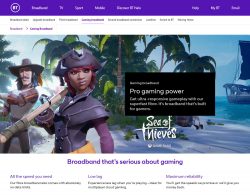 If you often play multiplayer games online, you'll want to find a reliable broadband service with low amounts of latency. You can also benefit from added features like a speed guarantee and a wi-fi guarantee on your broadband service.
In this article, we'll look at the most important things to consider when choosing a home broadband service for gaming. We'll also look at BT's best gaming broadband deals and other benefits like a discounted Xbox Game Pass Ultimate subscription.
Gaming Broadband: What To Look For
If you often play multiplayer games online, the most important factor is choosing a low latency connection. This is important for smooth and responsive gameplay online. A laggy connection can mean 'game over' even before you've have the chance to see what is happening.
Besides latency, it's also important to have a reliable broadband connection and download speeds that are sufficient are gaming online.
Low Latency Broadband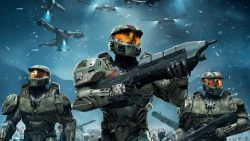 For online gaming, the latency on your home broadband connection makes a significant difference when you're playing games online. Sometimes also referred to as lag or ping, it measures the time taken for data from your device to reach the game server and for a response to be received. The latency affects every single thing you do inside the game: including every movement and every click of a button.
In the UK, you'll see a range of different latencies depending on the type of broadband you choose and the home broadband provider. The following table shows average peak-time latency for a range of different broadband connections (lower figures are better and will give you a more responsive experience):
| Broadband Type | Typical Peak Time Latency (ms) |
| --- | --- |
| ADSL (Copper) | 15-35ms |
| Fibre (FTTC) | 10-15ms |
| Cable | 20ms |
| Full Fibre (FTTP) | 7-8ms |
There can also be a significant difference in latency when comparing broadband from different providers. Ofcom, the UK's telecommunications regulator, carries out a twice-annual survey into the performance of different home broadband providers.
Superfast Broadband
When looking at the average peak-time latency from Ofcom's latest analysis, BT normally offers the lowest latency on their home broadband service. This gives you a more responsive experience when gaming online: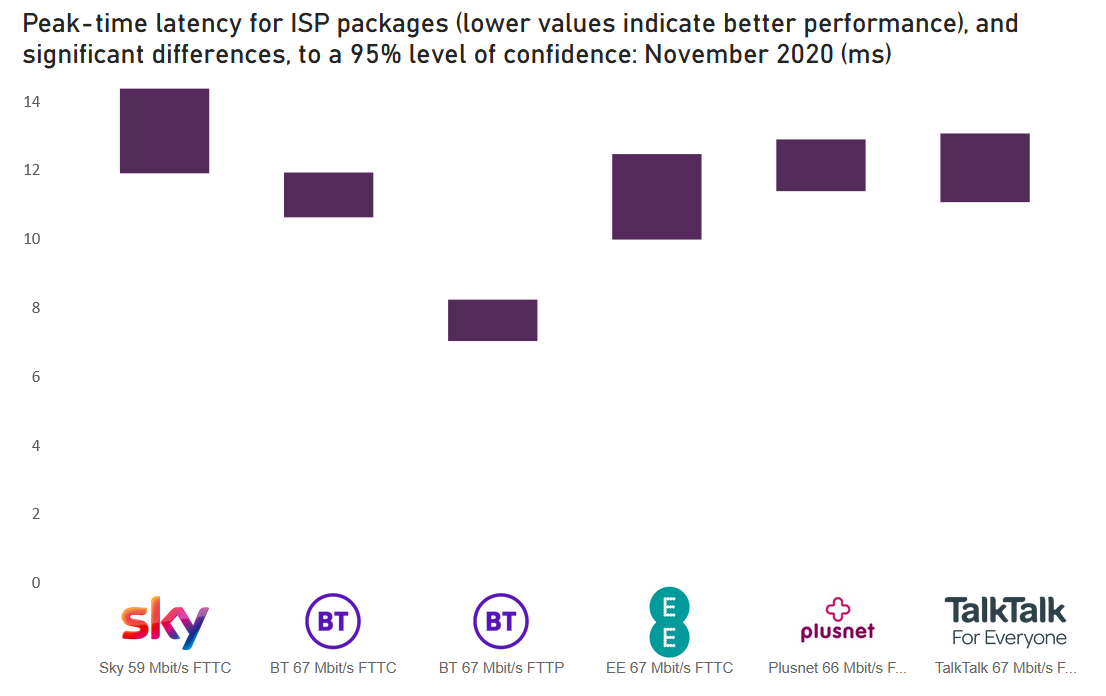 Ultrafast Broadband
If you're looking for an ultrafast broadband connection, BT's full fibre broadband plans see even lower latency. You can expect typical latency of around 7-8ms on BT's full fibre broadband. This makes it more than twice as responsive as rival cable broadband services.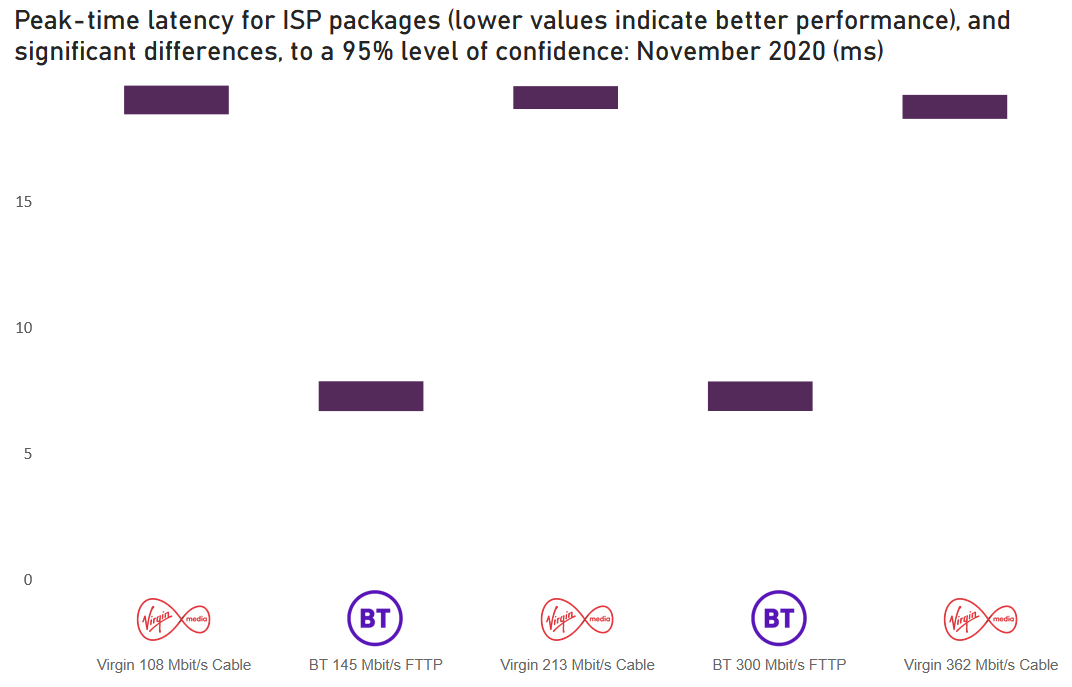 To see the raw data, you can go to Ofcom's website (tap on the ISP package tests section to compare latency on different providers).
Reliability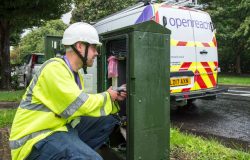 The reliability of your home broadband service is also important when you're looking for a broadband service for gaming. There are several key features to look out for in this area:
Speed Guarantee: Some fibre broadband providers will give you a minimum guaranteed download speed. If the speed of your connection drops below this minimum, you may be able to get money back for it. For instance, BT offers the Stay Fast Guarantee on their plans.
Wi-Fi Guarantee: Having a poor Wi-Fi signal may also cause problems when you're playing games online. Adding a service like BT's Complete Wi-Fi can help to alleviate these Wi-Fi issues. It gives you a guaranteed wi-fi signal in every room of your home.
4G Backup: If you're looking for unbreakable broadband, you can add a 4G-based broadband backup service like Hybrid Connect. This will keep you online using a 4G connection should your fibre broadband connection ever be disrupted.
Download Speed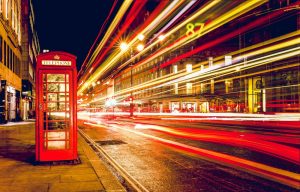 It's also important to look at the download speed of your connection to make sure it's sufficient for playing games online.
Generally, you'll need about 3Mbps for online gaming and about 25Mbps for cloud-based gaming (through services such as Xbox Cloud Gaming).
For this reason, you don't always need to have the fastest service out there. There are, however, two good reasons to choose a faster broadband plan where it's available:
You'll normally be sharing your broadband connection with other users and other devices. For this reason, it's worth going for a faster package if other people will also be using the connection at the same time (e.g. to work from home or to stream TV at the same time).
When you're downloading games from the internet, a faster download speed will mean that you won't need to wait for as long. For instance, a 50GB game would take around 3 hours and 20 minutes to download on a regular 36Mbps fibre broadband connection. This reduces to 1 hour and 45 minutes on a 67Mbps connection and down to just 8 minutes if you're using a 900Mbps connection.
BT Broadband Deals For Gamers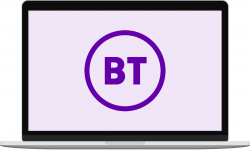 At present, BT offers a range of fibre broadband plans from £29.99 per month.
For gamers, we'd typically recommend choosing BT's Fibre 2 plan. This will give you an average download speed of 67Mbps for £35.99 per month. You'll also get a £50 reward card when you sign up.
If you're living in one of the 5 million homes with access to BT's full fibre broadband, consider upgrading to one of BT's Full Fibre plans. The full fibre plans will allow you to benefit from lower latency on a FTTP connection. You'll also get a more reliable service and much faster download speeds:
BT Broadband Features
Xbox Game Pass Ultimate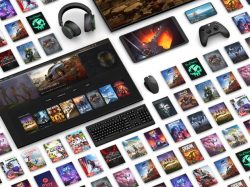 As a BT customer, you can add the Xbox Game Pass Ultimate for a discounted price of £10/month. This gives you access to a library of more than 100 high-quality games including Hades, Flight Simulator, FIFA 21, ARK, Destiny 2, Forza Horizon 4, NFL 21, Halo, Minecraft, and more.
The Xbox Game Pass Ultimate subscription also includes EA Play membership along with access to the Xbox Cloud Gaming service. This allows you to play Xbox console games on your PC, tablet or mobile phone. All of the games are streamed to you through the cloud so you can play straight away without the need to download the game to each device.
Complete WiFi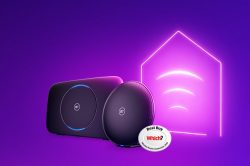 If you're looking for a guaranteed Wi-Fi signal in every room of your home, this is available through BT's Complete Wi-Fi add-on. With it, you'll be able to play online games from any room of your home using a reliable Wi-Fi connection that doesn't cut or drop out.
The Complete Wi-Fi add-on costs £12/month and comes with a Complete Wi-Fi Disc that boosts the signal from your Smart Hub 2 router. If you're still unable to get Wi-Fi in every room, BT will give you up to 3 Wi-Fi Discs in total. This is backed by the Complete Wi-Fi Guarantee where you'll get £100 back if you're not able to get Wi-Fi in every room.
For more information, see our BT Complete Wi-Fi review.
Hybrid Connect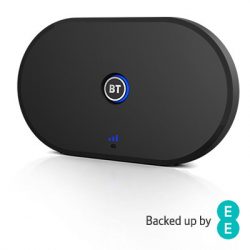 BT's Hybrid Connect add-on gives you unbreakable wi-fi by making use of a 4G-based backup provided by EE.
Should there ever be a fault with your fibre broadband connection, your Hybrid Connect device will kick in automatically. It will transparently switch you over to a 4G connection until the fibre broadband connection is fixed. All of your devices will remain connected to the internet so you can continue gaming, working, streaming and downloading without disruption.
For more information, see our BT Hybrid Connect review.
Online Security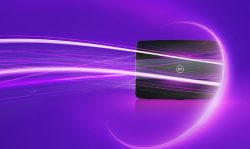 All of BT's broadband plans include Virus Protect security along with online storage on the BT Cloud. This helps to keep your devices safe from malware and also gives you a secure location to backup your files online.
If you choose Fibre Essential or Fibre 1, you'll get BT Virus Protect security on 2 devices and 200GB of storage on BT Cloud.
If you choose Fibre 2 or a Full Fibre plan, you'll get BT Virus Protect security on 15 devices and 1,000GB of inclusive BT Cloud storage.
BT Mobile Offers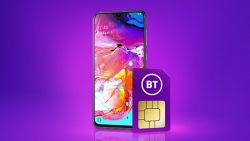 As a BT Broadband customer, you'll get a £5/month discount on all BT Mobile plans. This means you can get a 5G-ready SIM card for your mobile phone for as little as £6/month:
Network
Minutes
Texts
Data
Monthly
Cost
No price plans could be found matching this criteria.
See BT Mobile SIM Only Deals →
If you choose a BT Mobile SIM card costing £15/month or more, you'll also get inclusive access to the BT Sport app on your mobile phone. This will allow you to watch all four BT Sport channels with live action from the Premier League, UEFA Champions League and more.
Switching To BT Broadband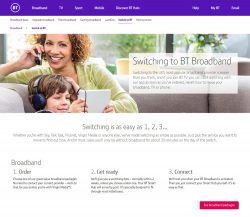 If you're currently using another broadband provider, it's easy switching your service to BT.
Start by ordering your new BT Broadband plan online. Once you've done this, you'll be given the go-live date for your new service (typically for around 2 weeks time). At the same time, BT will contact your old provider to cancel the old service for you unless you're a Virgin Media customer.
On the switchover date, you'll need to replace the router from your old provider with the new Smart Hub router that's been provided by BT.
For step-by-step instructions on how to switch to BT Broadband, please select your current broadband provider from the drop-down menu below:
Switch to BT Broadband
Your step-by-step guide to switching
For more information, see our full guide to switching home broadband providers in the UK.
More Information
For more information about using BT Broadband for gaming, please see BT's official website.