Amazon's Kindle offers free worldwide 3G web browsing
August 29th, 2010
Amazon's popular Kindle book-reading device is currently offering free web browsing over 3G in 100 countries.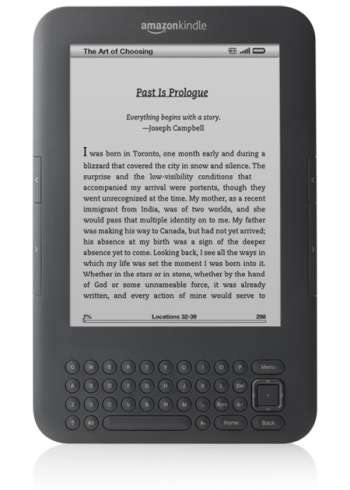 Amazon recently launched the 3rd generation Kindle e-Book reader in the UK and one thing that really caught my eye was the fact that they're providing free 3G wireless connectivity in 100 countries with the 3G version. Combined with the Kindle's web browser feature, this would make the Kindle an attractive device to use whilst overseas. Although not an ideal device for surfing the web, the Kindle 3G would make it possible to access information such as maps, tourist information and weather forecasts without the ridiculous roaming fees for using your mobile phone whilst abroad or the constant hassle of having to find a free wi-fi hotspots.
What's the Kindle browser like?
The Kindle isn't known for having a great web browser. It's still an experimental feature and whilst features such as Javascript, SSL and cookies are supported, you won't be able to use plug-ins such as Flash and Shockwave. If you're looking to watch videos or play games, this certainly isn't the device for you. The fact that the Kindle is designed as a book-reader and not a multimedia device also shows in that it only has a monochrome screen. So for photos, videos and multimedia the Kindle isn't going to be a whole lot of use. For basic content pages such as Wikipedia and BBC News, Kindle should be just fine.
The Kindle web browser uses the WebKit engine. This is the same engine which powers Apple Safari, Google Chrome and the browser on the iPhone and Android.
See this guide on the Amazon website for an idea of what the browser looks like.
What is the free 3G wireless connectivity? What countries can I use it in?
Amazon have signed agreements with mobile networks in "over 100" countries. The agreement allows Kindle owners to use these partner 3G networks around the world for free (Amazon pays for all of the download costs). Amazon provide this service for free mainly because they want to sell more e-books to Kindle owners.
Amazon have provided a coverage map which showing the countries and regions where you can use the 3G connectivity.
In the UK, Amazon have signed an agreement with Vodafone.
Will web browsing over 3G always be free?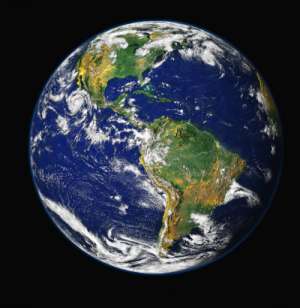 Web browsing over 3G is listed as an "experimental" feature on the Amazon site and so it is conceivable that Amazon might decide to charge for this service at a later date. According to a comment from an Amazon representative which was posted at ITWriting.com:
We do not expect to introduce fees for using the 3G network. Of course, as my colleague mentioned, it might be subject to changes. However, as you probably know, Customers who purchased Kindles of the Amazon.com have been enjoying free access to the Whispernet within the US for almost 3 years.
If you were considering buying an e-book reader, I think the inclusion of worldwide 3G connectivity is a great bonus. However, given that 3G web browsing is "experimental" and could be withdrawn at a later date, you should think twice about buying a Kindle solely for accessing the web.
Will the Kindle without 3G allow me to access the web whilst abroad?
Amazon sell a Kindle without 3G connectivity for £109. Although you won't be able to connect to the 3G networks across the world, you'll still be able to connect to wi-fi networks.
What's the Kindle like as an e-book reader?
Engadget recently gave the Kindle a score of 8/10. The Telegraph wrote "It's smaller, faster and cheaper than its predecessor. The Kindle is ready for the mainstream".
Where can I buy a Kindle?
You can buy a 3G Kindle from Amazon.co.uk for £149.
About Ken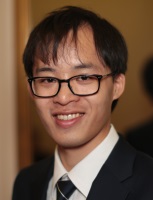 My passion is helping people to get the most out of their mobile phone. I've been blogging at Ken's Tech Tips since 2005.
Aside from writing about mobile technology, my interests are in software development, digital marketing and physics. Outside of the blog, I work with numerous technology companies helping them to explain their product and helping them to market it to consumers. Please get in touch for more information.