Why the Apple iPhone?
August 16th, 2008

photo: Mat Honan
I love playing with gadgets but it's rare that something will capture my imagination in the same way that the Apple iPhone 3G has. I'm one of those who held out on buying an iPod because it seemed like an overpriced gadget just to play music when my Sony Ericsson phone did the exact same job for no additional cost.
Even the original iPhone wasn't that exciting: the one thing it did better was that it had a better web browser than my Sony Ericsson. But the internet wasn't any faster and a £45/mo. 18-month subscription plus £250 for the gadget was way too expensive.
I can't say the trademark design of Apple products at all bothers me. The sole reason I want the iPhone is because it's a fantastic platform. With faster connectivity, unlimited data usage and a decent web browser, the iPhone 3G makes browsing the internet on the move a much less painful experience. On my GSM Sony Ericsson phone, it's not even worth bothering.
I used to have a phone on the "Three" network in the early days of 3G in the UK. Back in those days, Three operated a walled garden. You could browse "3 today" for free: watch the news on your video for 25p, buy wallpapers and song clips for £1.50 and so on. Presumbly the idea was that because customers couldn't access any other sites, they'd have to buy content from Three. Needless to say, I didn't buy a single thing and the brand-spanking 3G phone hit the dustbin after a week.
But on the iPhone App Store is the main attraction. It was rather amusing to read about an iPhone application which cost $1000 and did absolutely nothing but display a red glowing gem (modern art it would seem). Although a ridiculously stupid application, it highlighted the range of applications and enhancements which can be downloaded for the iPhone.

photo: justinluey
I don't want an iPhone because it's cool or because it's got great features. I want the iPhone because it's an open platform and will allow me to access the information that I want and to run the programmes that I want to, when I want. It's been rumoured that the iPhone will cost £300 on Pay As You Go. That's probably at least three times the cost of any other decent phone on the market. But it's a premium I'm willing to pay. By breaking with the standard practice of restricting choice of software on mobile phones, Apple might have lost a few software sales (though if it was good software, I'd probably buy it anyway). But for me, it's added at least £200 to the value of the iPhone.
I don't think there could be a clearer example of how opening your product up adds to its value and profitability, rather than takes away from it. Success stories such as Google, Facebook and Mozilla have all opened up their development and allowed people to build products on top of their platform. And they're reaping the rewards. It's time we all learnt to do the same.
About Ken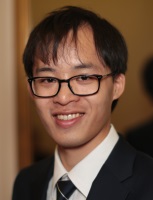 My passion is helping people to get the most out of their mobile phone. I've been blogging at Ken's Tech Tips since 2005.
Aside from writing about mobile technology, my interests are in software development, digital marketing and physics. Outside of the blog, I work with numerous technology companies helping them to explain their product and helping them to market it to consumers. Please get in touch for more information.