We7 – Free browser-based music streaming alternative to Spotify
November 15th, 2009

photo: wakalani
we7 is a free browser-based music streaming website. It's not as well known as rival Spotify which has had a lot of press lately and has also been integrated into mobile network 3's latest offering. But with 2.5 million UK users (compared to Spotify's 2.7million), we7 looks like it could potentially be a challenger to Spotify.
Whilst Spotify is invite-only, we7 doesn't require an invite, doesn't require you to register and doesn't require you to download any programmes on your computer. All you need is a web browser to stream the high quality 192kbps music.
How does it compare to Spotify?

User interface: Spotify feels much nicer and more pleasant to use – but you do need to download a separate program for it. we7 does an OK job for a web-based interface and has the benefit that you can use it when you're not sitting at your normal computer.
Advertising: we7 places a short jingle between every song. It's pretty annoying but the adverts are a lot shorter than those on Spotify. Personally, I prefer to have longer and fewer adverts like on Spotify. If you just want to sample music, it won't bother you. If you want to listen to music on we7 on a daily basis, it' might drive you up the wall.
Catalogue: we7 says it has 3.6million tracks; Spotify has probably in the region of 3million. There are certainly gaps in the Spotify catalogue such as Pink Floyd which you can listen to on we7.
Music quality: we7 streams in 192kbps – higher than 128kbps which is the standard rate for Spotify. Personally I can't tell the difference.
P2P: Spotify is a P2P application and can sometimes consume a lot of bandwidth (in fact I recently found out Spotify was uploading ~700MB per day on average!). we7 music is just streamed from their web servers so uses less bandwidth.
When would I use we7?
One benefit of we7 is that it doesn't require you to register and download a programme. That's fantastic when you're away from your normal computer – just type we7.com into your browser and you're ready to go.
About Ken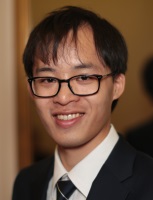 My passion is helping people to get the most out of their mobile phone. I've been blogging at Ken's Tech Tips since 2005.
Aside from writing about mobile technology, my interests are in software development, digital marketing and physics. Outside of the blog, I work with numerous technology companies helping them to explain their product and helping them to market it to consumers. Please get in touch for more information.