Watching the World Cup on your Mobile: A warning about download limits
June 7th, 2010
It could cost you hundreds of pounds to watch a world cup match on your mobile – even with an "unlimited" internet data tariff.
In 2006, corporate networks and ISPs struggled as thousands of people tuned in to watch the World Cup online. Fast forward to 2010 and the mobile technology revolution: now many people are thinking about tuning into the World Cup on their smartphones. According to some surveys, up to 800,000 people are planning on watching the World Cup on their smartphones this year as broadcasters such as ITV make the World Cup available to watch on mobile phones. If you're planning on watching the game from your mobile: watch out as you could find yourself paying thousands on data charges – even with an "unlimited" data tariff. Our guide shows you how to avoid these hidden charges.

photo: Tambako the Jaguar
"Unlimited" internet is anything but unlimited…
The mobile phone industry has a rather bizarre definition of "unlimited". Pick up a dictionary and you'll be told that unlimited means "having no restrictions or control" or "having or seeming to have no boundaries". Ask your mobile operator and it can mean a lot of different things ranging from 200MB to 3GB. But it certainly doesn't mean "unlimited" in the dictionary sense.
A typical fair usage allowance on a smartphone mobile tariff is around 500MB to 1GB per month. According to O2, watching one hour of web video uses roughly 500MB (it can be more or less depending on the quality of the video, how it is encoded, etc). This is roughly equivalent to watching 1-2 hours of video on your mobile – barely enough to watch a single game. Even with the most generous of limits – 3GB on T-Mobile with Android smartphones, you'll barely have enough to cover England's first round matches. Once you've exceeded your fair usage limit, you may be charged for excess usage – and that could be up to £2,000 just for watching a game.
What's my fair usage allowance and how much of the World Cup can I watch?
The following table refers to the main "Pay Monthly" mobile contracts on each network. It does not necessarily refer to your tariff – some networks offer a range of tariffs with different fair usage allowances (i.e. Pay As You Go or bolt-ons) or the fair usage allowances may have changed since you signed your contract. This is intended as a guide only: you should check what the exact fair usage allowance on your contract is. We won't be held liable if it ends up costing more than you think…
We also don't cover O2 here. O2 don't advertise an explicit fair usage limit for their pay monthly contracts. Some readers have mentioned that O2 aren't happy if you use more than 1GB in a month; other users claim to be using 30GB in a month without receiving a letter/complaint from O2. The lack of an explicit figure on the fair usage allowance makes it impossible to give a figure on how many games you'd be able to watch.
Network:
Three
Orange
T-Mobile
T-Mobile
(Android Contract)
Vodafone
Virgin Mobile
Fair usage limit:
500MB
750MB
1GB
3GB
500MB
1GB
No. of minutes of video*:
1 hour
1.5 hours
2 hours
6 hours
1 hour
2 hours
No. of matches you
can watch before reaching limit**:
0.5
0.75
1
3
0.5
1
Excess data charges:
10p/MB
?
None
None
£5 per 500MB
£2/MB
* These calculations are based on the 500MB per hour figure provided by O2.
** We assume that each World Cup match is 2 hours of streaming (90 minutes of gameplay plus 30 minutes of commentary, adverts). Hence watching one world cup game uses 1GB of data.
How much will it cost me to watch the World Cup over 3G?
The following calculations work out how much it would cost to stream 1 world cup match, 2 world cup matches, etc. on your "unlimited" internet tariff. We assume you don't use your internet connection for anything else in the same month (e.g. if you also download music regularly, you'll reach your limit even quicker).
Number of matches watched
Three
Orange
T-Mobile
T-Mobile
(Android Contract)
Vodafone
Virgin Mobile
1 match
£50
No charge [1]
No charge
No charge
£5
No charge
2 matches
£150
No charge [1]
No charge [2]
No charge
£15
£2000
3 matches
£250
No charge [1]
No charge [2]
No charge
£25
£4000
5 matches
£450
No charge [1]
No charge [2]
No charge [2]
£45
£8000
10 matches
£950
No charge [1]
No charge [2]
No charge [2]
£95
£18000
[1] You have exceeded Orange's 750MB fair usage limit. They may impose "network protection controls".
[2] You have exceeded T-Mobile's fair usage limit. They explicitly say that users will not be charged for exceeding their cap but may have network restrictions imposed on them.
How can I avoid data charges?

If your phone has the ability to connect to a wi-fi network, we strongly recommend you do so. Downloads over a wi-fi network do not count towards your fair usage policy. Avoid streaming video over 3G at all costs.
If you have to stream over 3G, use the lowest possible quality setting possible and try keep the amount of time you do this to an absolute minimum (i.e. restrict yourself to highlights only).
As an alternative to watching TV on your mobile, grab yourself a handheld TV device which can receive a television/Freeview signal.
More information on fair usage limits
For more information on fair usage limits across the networks, see our earlier article on fair usage limits and fair usage limits specifically for internet.
About Ken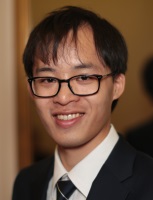 My passion is helping people to get the most out of their mobile phone. I've been blogging at Ken's Tech Tips since 2005.
Aside from writing about mobile technology, my interests are in software development, digital marketing and physics. Outside of the blog, I work with numerous technology companies helping them to explain their product and helping them to market it to consumers. Please get in touch for more information.