Watch live television on your iPhone using TVCatchup
November 1st, 2009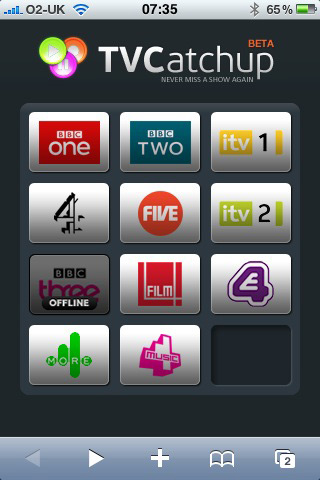 Earlier this year I wrote about TVCatchup, a service which allows you to watch most Freeview channels live on your PC (the name is a misnomer as you can't actually watch TV which has already been broadcast). They've now launched an iPhone version and unlike BBC iPlayer, it works on a 3G connection as well as Wifi.
You'll only be able to get it in the UK and you'll need a TV license too.
A dedicated iPhone app is said to be coming soon.
Orange trialled something similar in France.
From my previous post on TVCatchup:
What channels are available?
The channel lineup is similar to Freeview. The following channels are currently available although TVCatchup say that as they are currently in beta, they cannot guarantee the availability of all of them.
BBC One
BBC Two
ITV1
Channel 4
Five
ITV2
Five USA
E4
ITV3
ITV4
More4
BBC Three
BBC Four
Dave
Fiver
Film4
BBC News
CBBC Channel
CITV
E4+1
Dave ja vu (Dave+1)
ITV2+1
Yesterday
Channel 4+1
ITV3+1
BBC Parliament
Is it legal?
According to the TVCatchup website it is:
Yes. TVCatchup is fully compliant with the Copyright Designs and Patents Act 1988, as amended, and the broadcasters have fully participated as part of the process of assessing the legality of TVCatchup.
I'm not a lawyer though.
Keep up to date on iPhone in the UK
Subscribe to the Ken's Tech Tips: News Feed for details of news of iPhone releases, tariffs and price cuts in the UK.
About Ken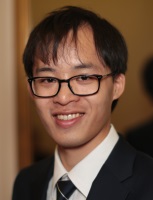 My passion is helping people to get the most out of their mobile phone. I've been blogging at Ken's Tech Tips since 2005.
Aside from writing about mobile technology, my interests are in software development, digital marketing and physics. Outside of the blog, I work with numerous technology companies helping them to explain their product and helping them to market it to consumers. Please get in touch for more information.