Walmart "Straight Talk" offering unlimited calls, texts and data for $45/mo.
October 15th, 2009

photo: Iván Santiesteban
Over the pond in the US, supermarket Walmart is offering unlimited calls, texts and data from your cellphone for $45/month (£28/mo.) (30 day contract). The "Straight Talk" plan launches this Sunday (18th October). They are also offering 1,000 minutes, 1,000 texts and 30MB of mobile web access for $30/mo.
How does this compare to other plans?
From the Walmart press release:
The average U.S. adult spends $78 (£48) on his or her cell phone bill to receive 1,000 minutes a month.*  By switching to the $30 Straight Talk plan, for example, the average 1,000 minutes-per-month consumer could save more than $500 per year and still be on a reliable nationwide network.
Which network does this use?

photo: Clean Wal-Mart
Walmart Straight Talk is a MVNO using the Verizon network.
How do I get it?
Sign up at a Walmart store or online at Walmart.com and StraightTalk.com.
Could we see this in the UK soon?
Perhaps. It sounds like a really innovative product from Walmart in the US and UK supermarket ASDA is part of Walmart. Currently ASDA have their own PAYG mobile offering which must be the cheapest PAYG tariff in the UK. We haven't yet seen a pay monthly contract offering from ASDA yet but I wonder if it does give us any clues to what such an offering might look like. That said, there are some big differences between the UK and US mobile networks. US customers pay to pick up the phone (and sometimes to receive texts); the US is much bigger so the capital expenditure of maintaining the networks is higher; the UK has high termination fees and UK mobile operators have spent billions on 3G licenses.
About Ken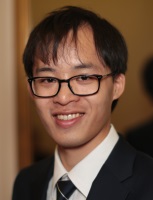 My passion is helping people to get the most out of their mobile phone. I've been blogging at Ken's Tech Tips since 2005.
Aside from writing about mobile technology, my interests are in software development, digital marketing and physics. Outside of the blog, I work with numerous technology companies helping them to explain their product and helping them to market it to consumers. Please get in touch for more information.