Vodafone offering cheapest BlackBerry Torch – free with 500 minutes, texts, internet for £25/month
February 26th, 2011
Vodafone are offering a free BlackBerry Torch 9800 smartphone on a £25/month contract. You'll get 500 minutes, unlimited texts and 500MB internet.
What is the Blackberry Torch?
The BlackBerry Torch 9800 is currently the flagship smartphone from BlackBerry incorporating both a touchscreen and a slide-out QWERTY keyboard. Key specifications include:
3.2-inch touchscreen
Slide-out QWERTY keyboard
5 megapixel camera with flash, image stabilisation and auto-focus
Web browser (based on the WebKit engine which also powers the iPhone & Android browsers)
Built-in maps feature; support for GPS location and A-GPS (assisted GPS)
4GB memory with support for microSD card up to 32GB (4GB microSD card included)
Blackberry OS6 Software
The full specifications are available on the BlackBerry website.
What do I get with the £25/month Vodafone deal?
For £25/month, you'll get:
It's a 24 month contract. Over the 24 months, the total cost of ownership is £600. This compares to buying the Torch without an airtime contract (SIM-free) for £400.
Compared to the iPhone 4, there are huge savings to be had with this BlackBerry contract: the equivalent iPhone 4 contract would set you back at least £900 over the 24 months of the contract.
How does the Vodafone deal compare to other deals on the market?
Compared to other deals with similar amounts of minutes, texts and data, the Vodafone deal undercuts the market by about £200-£250. Only O2 offers a similarly competitive deal: you'll get the same deal (500 minutes, unlimited texts, 500MB data) for an extra 53p each month.
What is Vodafone coverage like where I live?
Enter your postcode on the Vodafone online coverage checker to ensure that you can receive a signal from Vodafone where you live.
What is the fair usage limit on "unlimited" texts?
The fair usage for "unlimited" texts on Vodafone is 3000 texts per month (approximately 100 text messages per day).
What does 500MB actually mean in terms of real-world usage?
500MB approximately corresponds to browsing 5,000 basic webpages or receiving/sending 500,000 basic e-mails (without attachments). Generally, in our experience, 500MB should be more than enough providing that you don't use your phone to stream music/video. We've prepared a detailed guide on the meaning of 500MB internet.
Can I use BlackBerry Messenger (BBM) on this tariff?
Yes. The Vodafone £25/month deal comes on a BlackBerry tariff so you'll be able to use BBM.
If I switch to Vodafone, can I keep my existing phone number?
Yes. Order your new BlackBerry Torch directly from the Carphone Warehouse. Once it has arrived, you'll need to ask your existing network for a PAC Code. Provide this code to Vodafone Customer Services and they'll handle the transfer of your number. Our PAC Code Finder will take you through the entire process of porting your number to Vodafone.
Where can I get this deal?
This Vodafone deal is only available through the Carphone Warehouse website.
About Ken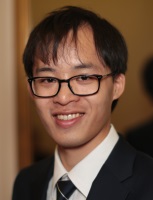 My passion is helping people to get the most out of their mobile phone. I've been blogging at Ken's Tech Tips since 2005.
Aside from writing about mobile technology, my interests are in software development, digital marketing and physics. Outside of the blog, I work with numerous technology companies helping them to explain their product and helping them to market it to consumers. Please get in touch for more information.