Vodafone introducing charges for exceeding 500MB internet fair usage
May 8th, 2010
If you're a Vodafone customer, act quickly to find out how much internet you use – charges are being introduced for exceeding fair usage from June.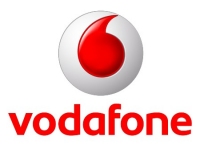 From the 1st June, Vodafone are introducing data charges for customers who exceed their 500MB "unlimited internet" packages. The charge is £5 per 500MB. These charges apply to existing customers as well as new customers – and existing customers are up in arms about it.
Background
I've never particularly been happy with the fact that mobile networks advertise their services as "unlimited" whilst imposing limits on how they can be used. In February, I highlighted how much of a problem this actually is and how inconsistently limits are applied ("unlimited" internet ranges from 200MB to 3GB). Although the Advertising Standards Authority (ASA) have approved the use of the term "unlimited", we think that it only causes confusion amongst customers. I frequently receive emails about this and last month I investigated unlimited mobile internet packages in more detail – some networks charge up to £3/MB once customers exceed their fair usage policies whereas other networks promise they will not charge you extra.
Vodafone's policy changes in June mean that customers will be charged £5 for every 500MB of data they use after exceeding their allowance (we assume this is stepped so you'd be charged £5 when you reach 500MB, another £5 when you reach 1GB, etc.) Whilst the £5 per 500MB charge is actually very generous compared to some of the other excess charges in the market, Vodafone customers aren't happy that these charges have suddenly been introduced. Furthermore, we think it  harms your experience of a smartphone to be unclear how much data you're using and to constantly worry about exceeding a usage limit. We applaud T-Mobile for a 3GB fair usage limit on Android phones and a promise not to charge customers for exceeding it.
How much data do I use?


photo: austrini
To find out how much data you're using, we recommend applications such as "3G Watchdog" for Android which can keep track of how much data you're using (and optionally disable your data connection before you reach the limit). I currently use around 500MB with my HTC Desire but your mileage may vary.
What should I do as a Vodafone customer?
I would recommend immediately finding out exactly how much data you use, so you are not hit by data charges next month. iPhone users can go to "Settings > Usage"; Android users can download "3G Watchdog".
If you'd like to find out more about these changes, the following forum threads and blog posts may be of interest:
About Ken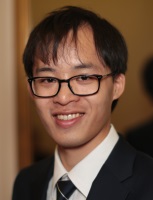 My passion is helping people to get the most out of their mobile phone. I've been blogging at Ken's Tech Tips since 2005.
Aside from writing about mobile technology, my interests are in software development, digital marketing and physics. Outside of the blog, I work with numerous technology companies helping them to explain their product and helping them to market it to consumers. Please get in touch for more information.