Upgrading to Apple iPhone 4S: Transferring your Apps, Contacts & Keeping your Phone Number
October 27th, 2011
If you're upgrading to the new Apple iPhone 4S, you'll want to keep all of your applications, phone numbers, text messages and photos. We detail how to upgrade and how to keep your existing mobile phone number.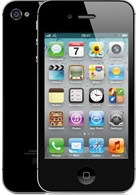 Upgrading to a new mobile phone can be a daunting experience and it's no different when upgrading to the Apple iPhone 4S. In order to get up and running as quickly as possible, you'll want to be able keep all of the applications, photos and phone numbers you've got saved and you'll want to keep your own phone number too. Thankfully it's very easy: there are several tools which automate the entire process and it's trivial to transfer your mobile phone number to your new iPhone 4S even if you're switching network.
In this one-stop guide, we detail the process of upgrading to the iPhone 4S and how to keep your phone number. We also demystify download allowances (500MB, 1GB, etc.) for those who are new to them and compare the UK's 300+ iPhone 4S tariffs to find the best value upgrades.
What are the key differences between the iPhone 4S and older versions of the iPhone?
If you've currently got an iPhone 3G S, the iPhone 4S is a fairly major upgrade in many ways: you'll get a higher-resolution "Retina" display with 4x as many pixels, a much faster dual-core 1GHz processor, a higher capacity battery, an 8 megapixel camera with LED flash and faster download speeds of up to 14.4Mbit/sec through HSPA+ technology (providing your mobile phone network supports it – Three do on their iPhone).
The upgrade from the iPhone 4 is much more incremental – there are no changes to the design of the device, it's display or the battery life. In fact, you're able to get many of the software enhancements such as iChat and improved notifications simply by upgrading your existing iPhone 4 to the latest version of the iOS 5 operating system. With the iPhone 4S you'll benefit from the dual-core processor (instead of the iPhone 4's single-core processor), the addition of support for HSPA+ networks and a higher-resolution 8 megapixel camera. You'll also be able to use the Siri voice command system which is not available for the iPhone 4.
Apple iPhone 3G S
Apple iPhone 4
Apple iPhone 4S
Processor
600MHz single core
1GHz single core
1GHz dual-core
Display
3.5-inch touchscreen
320×480 resolution
3.5-inch touchscreen
640×960 resolution
3.5-inch touchscreen
640×960 resolution
Memory
8GB
16GB or 32GB
16GB, 32GB or 64GB
Network
HSDPA (up to 7.2Mbps)
HSDPA (up to 7.2Mbps)
HSPA+ (up to 14.4Mbps)
Camera
3.2 megapixels
5 megapixels with LED flash
8 megapixels with LED flash
Battery
1150mAh (5 hours talk time)
1420mAh (8 hours talk time)
1420mAh (7 hours talk time)
Is it worth upgrading to the iPhone 4S?
We think the iPhone 4S is a worthwhile upgrade from the iPhone 3G S – it's easy to notice the improvements in terms of design, display, speed and camera functionality.
If you currently have an iPhone 4 it may be a lot more difficult to justify the upgrade to the iPhone 4S. There will be some performance improvements due to the dual-core processor but this may be a negligible improvement given that many applications are still designed and developed on the iPhone 4.
Can I keep my existing iPhone applications when I upgrade?

Yes. When you purchase applications from the App Store they are linked to your iTunes account rather than a physical device. This means you can continue to use your applications on your new iPhone without having to pay for them again. For any applications you purchased directly from your phone rather than through iTunes, you should synchronise them to your iTunes library first. The "Sync Apps" functionality in iTunes will allow you to transfer your applications to your new iPhone 4S.
How do I transfer my address book or text messages to my new iPhone 4S?
Once again, you'll need to back up your old iPhone to iTunes before using iTunes to copy them over to your new iPhone 4S. You can back up your iPhone using iTunes:
Connect your iPhone to your computer. You must have iTunes installed.
In iTunes, go to "Devices" and find your iPhone.
Right-click on your iPhone and select "Back Up".
A full list of which items gets backed up can be found on the Apple website. The most important items include your phone book, calendar appointments, call history, bookmarks, e-mail settings, photos and text messages. Your e-mails and your music will not be backed up by iTunes (your music should already be in your iTunes library).
Can I keep my existing phone number when I upgrade?
Yes. If you are staying on the same network when upgrading, chances are you'll simply be asked to insert your existing SIM card into your new iPhone 4S. As the phone number is tied to the SIM card rather than the phone itself, moving the SIM card to your new iPhone 4S will automatically redirect all of your phone calls and text messages there.
If you are switching network, you can keep your existing number but your request could take up to 24 hours. First, you'll need to ask your existing mobile network for a PAC Code. Once your new iPhone 4S arrives, call up the customer services department of your new mobile network and provide your PAC Code – they'll handle the transfer of your phone number. It should take no more than 24 hours to transfer your phone number between networks – in the meantime calls and texts will continue to go to your old network/phone.
Our PAC Code Finder tool will take you through the entire process of switching networks step-by-step.
My new iPhone 4S tariff has a download limit of 500MB, 1GB or otherwise. What does it actually mean?
Whereas many iPhone tariffs previously included "unlimited" internet (notably O2 tariffs before June 2010), the vast majority of iPhone tariffs now have download limits ranging between 500MB per month and 1GB per month. These roughly correspond as follows:
| | 500MB corresponds to… | 1GB corresponds to… |
| --- | --- | --- |
| Basic webpages (mainly text) | 5,000 | 10,000 |
| Rich webpages (with multimedia, e.g. BBC) | 1,500 | 3,000 |
| Basic e-mails | 500,000 | 1,000,000 |
| Rich e-mails (with attachments) | 1,000 | 2,000 |
| Downloading/streaming music | 100 songs | 200 songs |
| Downloading/streaming video | 1 hour | 2 hour |
| Listening to online radio | 8 hours | 16 hours |
Source of estimates: O2 [1, 2]. Online radio calculation assumes 128kbps bitrate.
As a notable exception, Three currently offer the iPhone 4S on "The One Plan" with all-you-can-eat internet (no download limits). You'll also get free mobile broadband via tethering. On Three, you'll get 2000 minutes, 5000 texts and all-you-can-eat internet for £35/month. You'll need to pay upfront for the iPhone 4S too: £99 for the 16GB model, £189 for the 32GB model or £279 for the 64GB model.
Where can I buy the Apple iPhone 4S?
All of the UK's major networks (Three, O2, Orange, T-Mobile and Vodafone) are offering the iPhone 4S on contract. We've got a full review of the iPhone 4S on Three's One Plan (our recommended tariff) which offers 2000 minutes, 5000 texts, all-you-can-eat internet and free mobile broadband for £99 upfront and £35/month. It's also available for purchase directly from Apple starting at £499 for the 16GB edition.
For a comparison of 300+ tariffs, we've got an iPhone 4S price comparison calculator to help find the best value iPhone tariff for you.
Can I sell my old iPhone when I upgrade?
Yes. When you purchased your original iPhone on contract the phone was sold to you rather than rented to you. When you terminate your existing mobile phone contract, your iPhone remains your property. We've got a detailed guide to your options on what to do with your old phone but the main options available to you are passing it onto a friend or family member, selling it or recycling it. Providing you've unlocked your iPhone, you should be able to use it with a SIM-only tariff on any network. £10/month buys you a cheap SIM card with 300 minutes, 3000 texts and 1GB internet for your old iPhone.
I'd prefer not to upgrade to the iPhone 4S. What are the alternatives?
If you're looking to keep your existing iPhone, you should switch to a SIM-only tariff. This will save you approximately £15/month to £20/month (between £180-£240 per year).
If you'd like a new phone but you're looking for something a bit different, it's worth having a look at alternative smartphones such as the Samsung Galaxy S II, HTC Sensation, BlackBerry Bold or BlackBerry Torch. We've reviewed all of these iPhone alternatives.
About Ken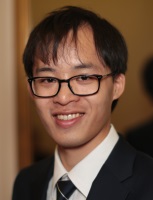 My passion is helping people to get the most out of their mobile phone. I've been blogging at Ken's Tech Tips since 2005.
Aside from writing about mobile technology, my interests are in software development, digital marketing and physics. Outside of the blog, I work with numerous technology companies helping them to explain their product and helping them to market it to consumers. Please get in touch for more information.