Unlimited texts tariffs from £5/month; fair usage policies and limits
July 23rd, 2010
Mobile tariffs with unlimited texts are available from £5/month on a variety of networks. We outline the tariffs and fair usage limits.
Just a few months ago, it would have been commonplace to pay around 10p to send a text message on Pay As You Go whilst those with mobile contracts would have an inclusive allowance of a few hundred inclusive text messages each month. However in the last month we've seen the advent of dozens of new tariffs offering "unlimited" texts from as low as £5/month. We look at the options out there and discover the fair usage policies for these tariffs.
What unlimited texts tariffs are out there?
You're spoilt for choice. The following deals offer unlimited texts for £5/month:
| Network | Tariff Type | Monthly Price | Texts | Minutes | Data |
| --- | --- | --- | --- | --- | --- |
| Giffgaff | Pay As You Go | £5 | Unlimited | 8p/minute | Free until 1st Oct |
| O2 | SIM Only Contract | £5 | Unlimited | 25p/minute | – |
| Three | SIM Only Contract | £5 | 1000 | 20p/minute; Skype free | – |
Of the three, Giffgaff offers the best deal. It's a Pay As You Go tariff but calls are pretty cheap at 8p/minute and you'll get free internet until 1st October too.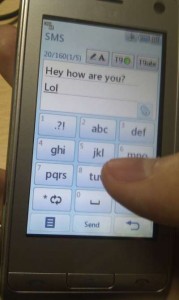 For an extra fiver a month, all of the major networks would offer you a monthly allowance of calls (up to 300 minutes) and unlimited texts. For example:
3 offer 300 minutes, 3,000 texts and 1GB internet for £10/month (1 month contract)
Giffgaff offer 250 minutes, unlimited texts and unlimited internet for £10/month (Pay As You Go; 1 month rolling Goodybag)
O2 offer 300 minutes and unlimited texts for £10/month (12 month contract)
Orange offer 200 minutes and unlimited texts for £10/month (18 month contract)
T-Mobile offer 100 minutes and unlimited texts for £10/month (1 month contract; choose the "Unlimited texts" flexible booster)
Vodafone offer 300 minutes and unlimited texts for £10/month (12 month contract)
See also tariffs which offer free texts with a top up but allow you to keep the credit.
What is the fair usage allowance for texts?
Unlike with fair usage limits for internet/data where it is quite easy to accidentally exceed your limit by using streaming or multimedia applications, generally you'd find it very difficult indeed to exceed your fair usage allowance for text messages. In fact, I've never heard of anyone who has managed to exceeded the fair usage limit for their "unlimited texts" package.
For most networks and tariffs, "unlimited" means at least 3000 texts per month. This equates to about 100 texts per day – equivalent to sending one text message every 10 minutes, all day, every day (assuming you are awake for 18 hours each day).
Although it may vary between tariffs, a rough guide to the fair usage allowances are as follows:
Network:
Three
O2
Orange
T-Mobile
Vodafone
Virgin Mobile
Fair usage limit:
5,000
12,000
(Text and Web)
3,000
1,000,000
(Pay Monthly)
3,000
3,000
Although some networks notionally offer fair usage allowances of more than 3,000 texts, I suspect you would receive a call from customer services if you went above 3,000 texts. The main purpose of the fair usage allowance for texts is to ensure you don't use their service to send unsolicited spam/marketing texts or for some other commercial reason.
See our detailed guide to fair usage allowances for more information.
Why are the networks less strict with text limits than with mobile data limits?
The networks are less strict with fair usage policies on text messages because the resources (bandwidth) required to send a text message are much smaller than the resources associated with data/internet use. Assuming you send 60 text messages all of the maximum length of 160 characters (hence each text message is 160 bytes in size). The total bandwidth required to send those messages is 9.6KB. This is about the size of a typical webpage. Similarly, watching YouTube or TVCatchup for an hour on your mobile uses the same resources as 3.1 million text messages. The fact is, text messages are an incredibly small drain on network resources and so there is no reason to set a prohibitive cap on "unlimited text message" plans except from to protect the network from spam.
As an interesting fact, the fact that texts require very little network resources combined with the fact that they are often so expensive means that texting is more expensive than receiving data from the Hubble Space Telescope.
About Ken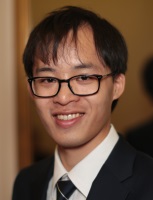 My passion is helping people to get the most out of their mobile phone. I've been blogging at Ken's Tech Tips since 2005.
Aside from writing about mobile technology, my interests are in software development, digital marketing and physics. Outside of the blog, I work with numerous technology companies helping them to explain their product and helping them to market it to consumers. Please get in touch for more information.