Top Mobile Faux Pas: Survey Results
October 9th, 2012
Survey of 10,000 Brits reveals the truth about our bad mobile phone habits.
Some of you will remember that several months ago we ran a survey with giffgaff on mobile phone etiquette and asked you which mobile phone "crimes" you commit on a regular basis. Over 10,000 of you responded and the results give some fascinating insights. Some of the key findings:
Liverpool scored the highest in terms of mobile phone crimes – 93% of Liverpudlians admitted to using the phone on the toilet. This comes on the back of a study last year which found that 16% of mobile phones were contaminated with potentially harmful E.coli bacteria which originates from .
About one-third of us would Google the answers for a pub quiz on our smartphones. Two-third of us would use Google to settle an argument with our friends.
Android owners tend to share less on social networks – 59% of Android users said that they rarely update their status compared to just 10% of BlackBerry owners and 26% of iPhone users.
BlackBerry owners are the most likely to take photos of themselves in the mirror whereas iPhone owners are most likely to take photos of their dinner. Windows Phone owners are the least likely to do both.
We ran a prize draw for everyone who participated in our survey – the lucky winner of a new Samsung Galaxy Note is Oliver Lomer. Congratulations Oliver!
The full mobile faux pas infographic can be found below:
About Ken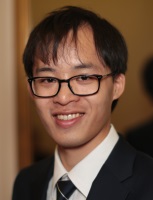 My passion is helping people to get the most out of their mobile phone. I've been blogging at Ken's Tech Tips since 2005.
Aside from writing about mobile technology, my interests are in software development, digital marketing and physics. Outside of the blog, I work with numerous technology companies helping them to explain their product and helping them to market it to consumers. Please get in touch for more information.