Top 10 Technology Gifts this Christmas
November 29th, 2009
This article was written in December 2009. For Christmas 2010, please see our updated guide.
Well, it's approaching December and it's almost Christmas time… and so begins the annual rituals of finding the perfect Christmas gifts for your loved ones. There are some very innovative and new products out this Christmas. In this post, Ken's Tech Tips outlines 10 of the bestselling and must-have technology gifts this Christmas.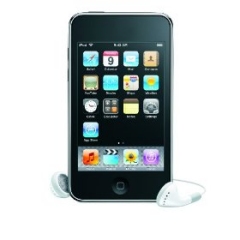 What is it? A personal music player with space for 1,750 songs. With the iPod Touch, you can connect to the internet  through Wi-Fi. You can browse the internet, send emails and also use the whole range of applications from Apple's Application Store. Essentially the iPod Touch is just the iPhone without the phone part!
Best Feature: The ability to connect to the internet and the wealth of apps available through App Store means you can do so many things without carrying a laptop around. The wealth of free wi-fi hotspots available means it shouldn't be too hard to find connectivity.
Perfect for: Anyone who loves music or gadgets.
Price: £139 from Amazon.co.uk for the 8GB model. If you're willing to shell out a bit more, you can get the 32GB model or 64GB model. Both give you dramatically more memory so you can store a lot more music.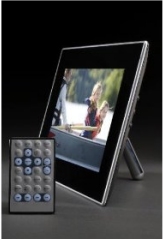 What is it? A photo frame with a high definition 800×480 LCD screen. A digital photo frame allows you to play photo slideshows, display videos or play music through the stereo speakers. You can insert the memory card from your camera straight into the digital photo frame.
Best Feature: The Linx Digital Photo Frame automatically rotates your photos to be the right way up. So you don't have to tilt your head 90 degrees again!
Perfect for: The living room.
Price: £39.99 from Amazon.co.uk.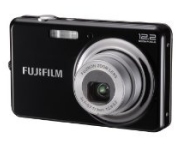 What is it? A 12-megapixel compact digital camera with 3x optical zoom. The camera has a 2.7″ LCD screen and is equipped with anti-blur technology.
Best Feature: This camera is packed full of technology. It's got anti-blur technology; a panoramic shooting mode; face detection; automatic red eye removal; automatic scene recognition.
Perfect for: Anyone who loves taking photos of those special moments.
Price: £69.99 from Amazon.co.uk.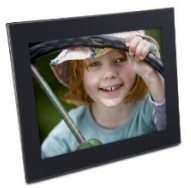 What is it? Another photo frame, but this time with a 7 inch screen (800×600 resolution). It accepts memory cards and can store 4,000 pictures on the built-in memory.
Best Feature: Kodak has built in their "colour science technology" which should give "richer colours, sharper details and more natural skin tones". Also the photo frame is energy-efficient and mercury-free.
Perfect for: The living room.
Price: £45.84 on Amazon.co.uk.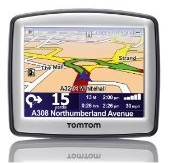 What is it? A GPS navigation system with maps for the UK and Ireland. The TomTom device gives turn-by-turn voice navigation instructions as well as displaying a map of where you are.
Best Feature: The device will warn you when there you are approaching a "safety camera".
Perfect for: Somebody who drives a lot or is new to the roads.
Price: £84.99 on Amazon.co.uk.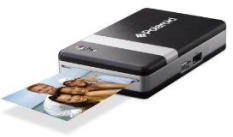 What is it? A portable 8 ounce printer which doesn't use any ink. The printer uses Polaroid's ZINK (Zero Ink) technology. You'll need to buy special paper from Polaroid. The paper consists of billions of crystals which are activated by heat. The printer produces heat pulses to turn your ZINK paper into a photo.
Best Feature: It's portable and runs off a battery!
Perfect for: Someone who loves taking photos: producing photos in an instant, without the hassle of connecting it up to a computer.
Price: £23.29 from Amazon.co.uk. You'll also need to buy a pack of ZINK paper (£11 for 70 prints).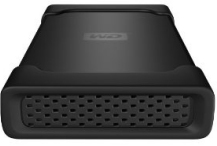 What is it? An external hard drive with a whopping terabyte of space. Fast and spacious, this drive provides a quick, pain-free and easy way to back up your photos, music and vital documents. You could also use it to transfer large files.
Best Feature: You can plug it straight into a PC or Mac and it'll work without any additional software.
Perfect for: Anybody who uses a computer and hates backing up! A good gift for students as I know many students who have lost weeks of coursework after "accidentally" deleting it.
Price: £64.99 from Amazon.co.uk.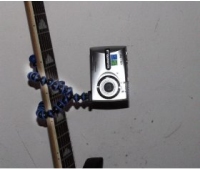 What is it? A tripod for your camera, but with a twist (literally). The Gorillapod has flexible joints which rotate in any direction so you can attach it to almost any object or surface. It also folds up so will easy fit in your bag.
Best feature: Being able to attach your camera to any surface, including a tree branch!
Perfect for: Anyone who has a camera. Goes well with a new camera. I know a few people who have switched from a standard tripod to a Gorillapod and never looked back.
Price: £9.67 for the compact camera version or £25.09 for the SLR version from Amazon.co.uk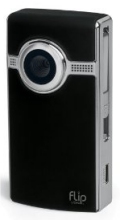 What is it? A pocket-sized digital camcorder with one-touch recording. Records 120 minutes of high definition video: connects to your PC, Mac or Television.
Best feature: It captures video in high-definition 720p video so your videos will look great on your new high definition TV.
Perfect for: Having in the family to record the special memories: Christmas, new year, school plays, sports days…
Price: £119.99 from Amazon.co.uk.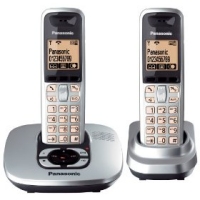 What is it? A set of two cordless handsets allowing you to pick up the phone from either handset and then go anywhere in the house whilst remaining on the phone. There is also an answer machine built in.
Best feature: There are some extra gadgets such as an address book, speakerphone, conference calling and an alarm.
Perfect for: Having in the home.
Price: £36.99 from Amazon.co.uk.
Other suggestions?
If you've got feedback on the top 10 technology gifts, any other recommendations or great Christmas gift ideas, please do leave us a comment below!
About Ken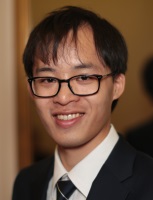 My passion is helping people to get the most out of their mobile phone. I've been blogging at Ken's Tech Tips since 2005.
Aside from writing about mobile technology, my interests are in software development, digital marketing and physics. Outside of the blog, I work with numerous technology companies helping them to explain their product and helping them to market it to consumers. Please get in touch for more information.