Top 10 Technology Gifts & Gadgets this Christmas
November 8th, 2010
As Christmas approaches, we outline the 10 top-selling and "most wished for" gadgets and gizmos: great gift ideas for the gadget lovers in your life.

The annual ritual of finding the perfect Christmas gift for friends and family has begun again. In this article, we outline some of the best selling gadgets which are out this Christmas. They range from e-book readers to digital cameras, and from MP3 players to mobile phones. We hope it gives you some inspiration.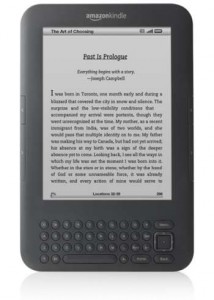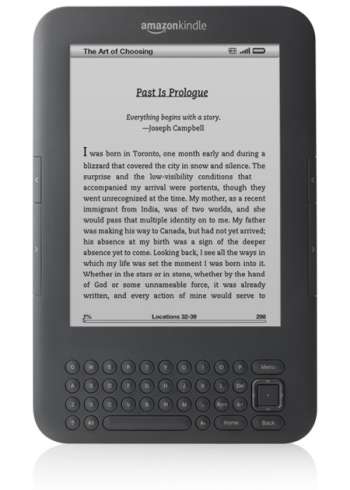 What is it? An e-Book reader from Amazon with a 6-inch e-ink screen. Because of the e-ink technology, text on the screen should look similar to text on real paper and you can even read it outside in bright sunlight. The Kindle can store up to 3,500 books, can read books out loud to you and allows you to purchase up to 450,000 e-Books through the built in Kindle e-book store.
Best Feature: Being able to store and search thousands of books, browse the internet and read PDF files and a battery which lasts for up to a month between charges. The 3G version should allow you to browse the web on the go for free even whilst abroad.
Perfect for: Someone who loves reading or students who want electronic textbooks. It's easier to find relevant information with the Kindle's search functionality and you'll no longer need to carry around that Quantum Mechanics textbook which weighs a ton!
Price: £109 from Amazon.co.uk for the Kindle with wi-fi connectivity. For £149, you can grab the Kindle with global 3G wireless connectivity.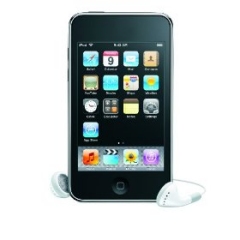 What is it? A personal music player with space for 1,750 songs. With the iPod Touch's wi-fi functionality, you can browse the internet, send emails and also use the full range of applications from Apple's "app store". Essentially the iPod Touch is just the iPhone without the phone part! The latest version of the iPod Touch features FaceTime video calling and Apple's Retina display.
Best Feature: The ability to connect to the internet, browse the web and the 200,000+ apps which can be downloaded from App Store.
Perfect for: Someone who loves music or playing with gadgets.
Price: £179 from Amazon.co.uk for the 8GB model. If you're willing to shell out a bit more, you can get the 32GB model or 64GB model. Both give you dramatically more memory so you can store a lot more music.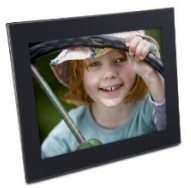 What is it? A photo frame with a high resolution 7-inch screen (800×600 resolution). You can insert memory cards and USB drives to view your photos straight away or you can store 4,000 pictures directly on the built-in memory.
Best Feature: Kodak has built in their "colour science technology" which should give "richer colours, sharper details and more natural skin tones". Also the photo frame is energy-efficient and mercury-free.
Perfect for: The living room.
Price: £38 on Amazon.co.uk.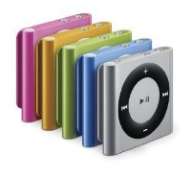 What is it? A small, wearable music player with 2GB storage. There's a control pad but there's no screen on this device – instead you can choose to have the name and artist of the currently playing song announced using the "VoiceOver" feature.
Best feature: The tiny size and the fact you can clip it onto your shirt. Just don't lose it!
Perfect for: Somebody who wants to listen to music on the go but doesn't want the full feature set of the iPod (or alternatively someone has no room in their pockets for yet another device!)
Price: £37 from Amazon.co.uk.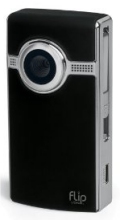 What is it? A pocket-sized digital camcorder with one-touch recording. Records 120 minutes of high definition video and can connect to your PC, Mac or directly to your high definition television.
Best feature: It captures video in high-definition 720p video and supports HDMI so your videos will look great on your new high definition TV.
Perfect for: Having in the family to record those special memories: Christmas, new year, school plays, sports days…
Price: £110 from Amazon.co.uk.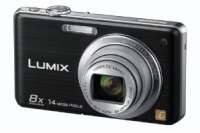 What is it? A 14-megapixel digital camera with 8x optical zoom. The camera is equipped with a 2.7-inch screen and a 28mm wide angle lens.
Best feature: The camera features an "Intelligent Auto" (iA) mode which combines 4 different detection functions (image stabiliser, ISO control, face detection and an intelligent scene detector) and optimises those settings to give better photographs.
Perfect for: Someone who loves taking photos of those special moments.
Price: £125 from Amazon.co.uk.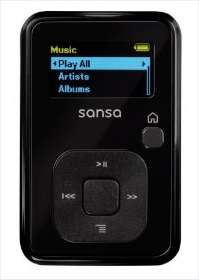 What is it? An MP3 player with 8GB internal memory (~2000 songs), a microSD card slot, FM radio and voice recording functionality.
Best feature: The price and simplicity of the device. It's a fraction of the cost of an iPod and whilst it doesn't play videos, browse the web or support apps like the iPod Touch will, it will play all of your MP3 files and has a built in FM radio.
Perfect for: Someone who wants a simple, straightforward and affordable device to listen to music on the go.
Price: £39 from Amazon.co.uk.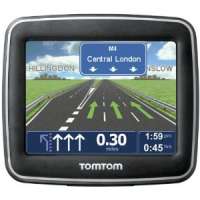 What is it? A GPS navigation system with pre-loaded maps for the UK and Ireland. The TomTom device gives turn-by-turn voice navigation instructions as well as displaying a map of where you are.
Best Feature: An intelligent route analysis algorithm which takes into account the time of day and the likely traffic conditions when calculating the fastest route.
Perfect for: Someone who drives a lot or is new to the roads.
Price: £90 on Amazon.co.uk.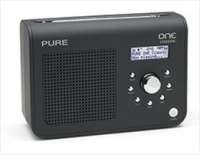 What is it? A radio which can receive both digital DAB signals and the more traditional FM signals. You can pause and rewind live radio for up to 15 minutes and connect your iPod to it.
Best Feature: Live "pause and rewind" functionality to hear that song one more time or to skip the annoying adverts. Up to 55 DAB radio stations available in some areas.
Perfect for: The home.
Price: £45 on Amazon.co.uk.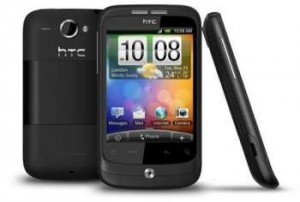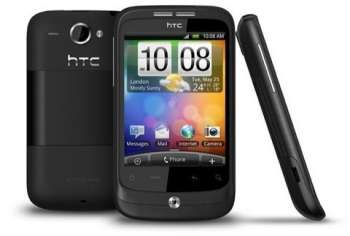 What is it? An Android-powered touchscreen smartphone with a 5-megapixel camera, Facebook integration, free turn-by-turn GPS navigation and access to 100,000+ apps on Android Market.
Best feature: The HTC Sense user interface makes this phone a joy to use. The range of applications available.
Perfect for: Anyone who loves to socialise and uses their phone for a lot more than just calling and texting. There are some really great free apps in the Android Market ranging from games to productivity tools.
Price: £186 from Amazon.co.uk SIM-free and unlocked to use on any network.  If you prefer to buy from a network (may be locked), it's £160 on Vodafone and £190 on Three.
Your suggestions…
What are you buying for your loved ones this Christmas? What must-have Christmas gifts have you seem? Drop us a comment below: we'd love to hear your thoughts and contributions.
About Ken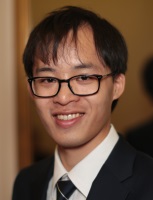 My passion is helping people to get the most out of their mobile phone. I've been blogging at Ken's Tech Tips since 2005.
Aside from writing about mobile technology, my interests are in software development, digital marketing and physics. Outside of the blog, I work with numerous technology companies helping them to explain their product and helping them to market it to consumers. Please get in touch for more information.