Top 10 Bestselling Technology Gifts & Gadgets: Christmas 2011
November 9th, 2011
As Christmas approaches, we outline 10 of the bestselling and "most wished for" gadgets and gizmos: great gift ideas for the tech fans and gadget geeks in your life.


As we approach Christmas, the annual ritual of finding that perfect Christmas gift begins again. In this article, we outline some of the bestselling gadgets and gizmos this Christmas according to Amazon.co.uk. They include e-book readers, digital cameras, MP3 players, GPS navigation devices and accessories to make your television smarter. We hope this list gives you some inspiration.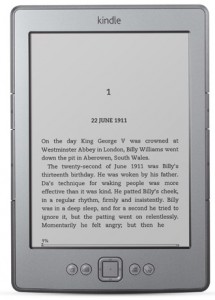 What is it? An e-book reader from Amazon with a 6-inch electronic ink display. Electronic ink displays differ from the displays found on smartphones and tablets – because they work using the same principles of real physical paper, you can read it outside in bright sunlight without glare. The Kindle holds up to 1,400 books and is small enough to be portable and to fit in your pocket.
Best Feature: Being able to search through Amazon's library of 750,000 e-books, newspapers and magazines and to download and start reading a new book in under a minute. You can also read your own PDFs and personal documents. Battery life is great with about a month's usage on a single charge and the electronic ink display looks great.
Perfect for: Bookworms who love reading and students who can replace their heavy textbooks with a light and portable device.
Price: £89 from Amazon.co.uk for the latest version of the Kindle with wi-fi connectivity. For £149, you can grab the Kindle with a keyboard and global 3G wireless connectivity.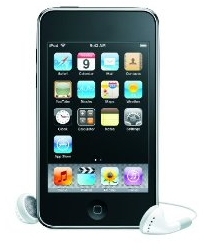 What is it? A personal music player with space for 1,750 songs. The iPod Touch runs the same operating system as the iPhone: iOS. That means you can use all of the same applications you would on the iPhone and play all the same games (Angry Birds, Cut The Rope, Fruit Ninja, etc). The iPod Touch features wi-fi connectivity so you'll be able to use it to browse the web, make video calls and watch YouTube videos wherever you've got a wi-fi connection. Think of it as an iPhone minus the ability to make phone calls.
Best Feature: The iPod Touch runs the same iOS operating system as the iPhone meaning you'll have access to all of the same applications and games.
Perfect for: Someone who loves music or playing with gadgets. The iPod Touch is a much more appropriate Christmas gift than the iPhone as no contract is required. It's also a lot cheaper than the iPhone 4S.
Price: £149.95 from Amazon.co.uk for the 8GB iPod Touch. It's also available in a 32GB edition for £218 and a 64GB edition for £286.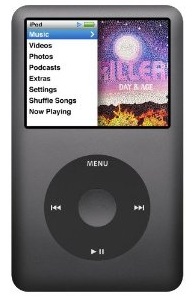 What is it? A personal music player with space for 40,000 songs or 200 hours of videos. Unlike the iPod Touch, the iPod Classic features the classic iPod design. You won't be able to run the same applications as you can on the iPod Touch but you'll get absolutely tons of space for all of your music at a low price. With the 160GB hard drive, you've got space for 40,000 songs – something even the biggest music fan will struggle to fill.
Best Feature: The sheer amount of disk space on the iPod classic – you really can carry your entire music collection in your pocket.
Perfect for: The music or video buff. With the 160GB disk drive, this is the ideal device for anyone who owns a huge collection of music or video – no song or video needs to be left behind.
Price: £175 from Amazon.co.uk.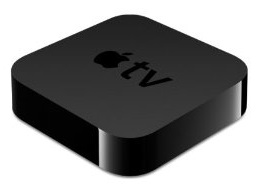 What is it? A small box which attaches to your high-definition television through a HDMI slot. It allows you to stream content straight from your iTunes library, iPod or iPhone to your television screen as well as online content such as iTunes film rentals, YouTube, Flickr and MobileMe galleries.
Best Feature: The ability to stream content from iTunes or your iPhone directly to your high-definition television. Apple TV also allows you to use your iPhone or iPod Touch as a television remote control.
Perfect for: Someone who has a lot of photo and video content stored on their mobile devices, on iTunes or online. Being able to view your content on a large high-definition TV ensures you get the full multimedia experience for which the content was designed.
Price: £95.30 from Amazon.co.uk.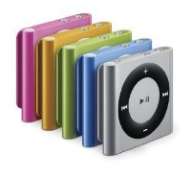 What is it? A small, wearable music player with 2GB storage. There's a control pad but there's no screen on this device – instead you can choose to have the name and artist of the currently playing song announced using the "VoiceOver" feature. The iPod Shuffle is available in five trendy colours: blue, silver, green, pink and orange.
Best Feature: The tiny size and the fact you can clip it onto your shirt. Just don't lose it!
Perfect for: Somebody who wants to listen to music on the go but doesn't want the full feature set of the iPod (or alternatively someone has no room in their pockets for yet another device!). At £37, the iPod Shuffle can be a fairly affordable technology gift for almost anyone.
Price: £37 from Amazon.co.uk.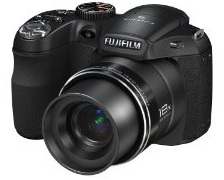 What is it? A high-tech digital camera which can take ultra-sharp photos with 14 megapixel resolution and videos in 720p high definition. The FinePix S2950 features 18x optical zoom and a large 3-inch display for reviewing the photos you've just taken. The camera also features HDMI output for connection to a TV and face & blink detection.
Best Feature: The camera sports an 18x high precision optical zoom lens (28mm – 504mm). This means you're able to take high-resolution photos even when you're a long way away from the subject. The camera also has built in image stabilisation technology.
Perfect for: Someone who'll want to capture the memory of those special moments with a great point-and-shoot camera.
Price: £114.20 from Amazon.co.uk.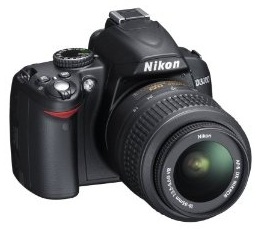 What is it? An affordable digital SLR camera for greater control over the look of your photos. With a 10.2-megapixel sensor and a 3-inch LCD display, the Nikon D3000 comes with an 18-55mm lens kit and a scene recognition system which analyses the composition of your shot and automatically adjusts for exposure, focus and white balance.
Best Feature: The Nikon D3000 features an integrated dust removal system. When the camera is turned on or off, the filter is made to vibrate at certain frequencies that will releas dust from the filter.
Perfect for: Someone who wants to explore the more artistic side of photography. An SLR offers much more control over the composition of a photograph and tends to produce much crisper images than a normal point-and-shoot camera. The trade-off is that SLRs are less portable.
Price: £299.99 from Amazon.co.uk.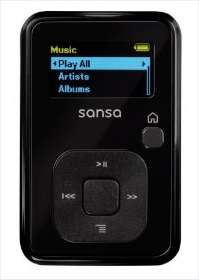 What is it? A MP3 player with 8GB internal memory (~2000 songs), a microSD card slot, FM radio and voice recording functionality.
Best feature: The price and simplicity of the device. It's a fraction of the cost of an iPod and whilst it doesn't play videos, browse the web or support apps like the iPod Touch does, it will play all of your MP3 files and has a built in FM radio.
Perfect for: Someone who wants a simple, straightforward and affordable device to listen to music on the go.
Price: £35 from Amazon.co.uk.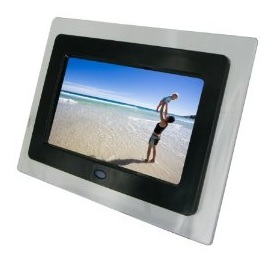 What is it? A photo frame with a 7-inch display (320×234 resolution). It's lightweight and portable and you can insert memory cards or USB drives directly into the device to view your photos. A rotating bracket allows the device to be used in either portrait or landscape orientation.
Best Feature: The digital photo frame can be used either for a photo slideshow, a fixed image, music or a video.
Perfect for: Someone who wants to relive the memories without the hassle of connecting their camera to a computer or television.
Price: £20.99 from Amazon.co.uk.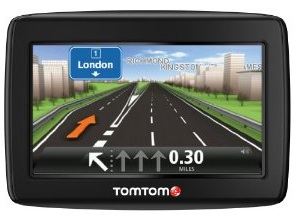 What is it? A GPS navigation system with pre-loaded maps for the UK and Ireland. Featuring a 4.3-inch touchscreen display, the TomTom is intuitive to use and gives clear guidance directions through the on-screen map and the turn-by-turn voice navigation instructions. The device provides spoken street names and lane guidance.
Best Feature: An intelligent route analysis algorithm (IQ Routes) which takes into account the time of day and the likely traffic conditions when calculating the fastest route.
Perfect for: Someone who spends a lot of time on the roads.
Price: £107 from Amazon.co.uk.
Source: Amazon.co.uk Most Gifted Electronics & Photos Items
Your suggestions…
What are you buying for your loved ones this Christmas? What must-have Christmas gifts have you seen out there? Drop us a comment below: we'd love to hear your thoughts and contributions.
About Ken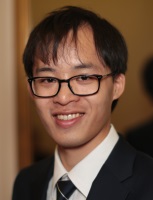 My passion is helping people to get the most out of their mobile phone. I've been blogging at Ken's Tech Tips since 2005.
Aside from writing about mobile technology, my interests are in software development, digital marketing and physics. Outside of the blog, I work with numerous technology companies helping them to explain their product and helping them to market it to consumers. Please get in touch for more information.