Three's launch UK's cheapest Apple iPhone tariffs yet, provide free memory upgrade
June 27th, 2010
Three have launched the iPhone 3G S on their network – and have undercut the prices of the other networks in the process. Plus a free storage upgrade from 8GB to 32GB.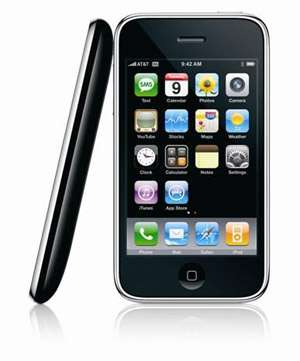 Since O2 lost their exclusivity on the iPhone, we've been waiting for iPhone prices to drop. It looks like we've might have just seen that now  as Three have just released their iPhone tariffs and they undercut the competition pretty substantially. The lowest priced tariff (£129 upfront plus £25/month for 32GB iPhone 3G S) costs roughly the same as a cutting-edge Android phone such as the HTC Desire as well as having 4x as much storage and a larger internet download allowance.
The iPhone 4 will be available soon on tariffs from £30/month with 500 minutes, 5000 texts and 1GB internet (more in a subsequent post).
iPhone 3G S: Get 32GB of storage for the same price as 8GB
Most networks offer 3 different models of the iPhone: 8GB iPhone 3G S, 16GB iPhone 4 and 32GB iPhone 4. Three are currently unique as being the only network to offer a 32GB iPhone 3G S too. Bizarrely, the 32GB model doesn't cost a penny more than the 8GB model – which means that anyone considering buying an iPhone 3G S can quadruple their storage for free by choosing the 32GB model on 3. One thing though: the 8GB model is in Black and the 32GB model is in White.
For comparison between the 8GB and 32GB models:
Minutes
Texts
Internet
Cost of iPhone 3G S (8GB Black)
iPhone 3G S (32GB White)
Effective cost per month*
500
5000
1GB
£129 + £25/mo.
£129 + £25/mo.
£30.38
900
5000
1GB
£35/mo.
£35/mo.
£35.00
2000
5000
1GB
£99 + £35/mo.
Released 1st July
£99 + £35/mo.
Released 1st July
£39.13
* The effective cost per month is the total cost of the contract (initial cost for phone + monthly cost) divided by the number of months. It is provided for ease of comparison with contracts which provide a free phone.
How does this compare to the iPhone 3G S on other networks?
Typically, we've found that the 3 tariffs work out about £5/month cheaper than the best deal on the other networks. Furthermore, the fact you get a model with 32GB of memory instead of 8GB coupled with the larger internet download limit makes the Three deals extremely attractive.
Number of Minutes
Best Deal (other networks)
Effective cost per month
500
600 minutes, unlimited texts, 1GB internet
Vodafone (£35/month)
£35.00
900
900 minutes, unlimited texts, 1GB internet
Vodafone (£40/month)
£40.00
2000
Unlimited minutes, unlimited texts, 1GB internet
Tesco Mobile (£45/month)
£45.00
How does this compare to the HTC Desire?
Three provide the HTC Desire on two tariffs:
£30/month for 500 minutes, 3000 texts, 500MB internet
£33/month for 900 minutes, 3000 texts, 500MB internet
We find that the iPhone 3G S is priced very similarly to the HTC Desire – the "better" phone depends on your personal preference.
What about the iPhone 4?
Three have announced their iPhone 4 tariffs but do not currently sell the iPhone 4 due to "stock issues". We've listed all of their iPhone 4 tariffs here and we'll update this page as soon as it's available for order.
How does 3's internet download limits compare to the other networks?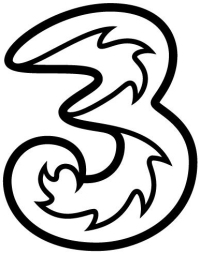 Three are offering 1GB/month of internet access on their iPhone tariffs. This means the download limit beats O2 and Orange and is the same as Tesco and Vodafone.
3 – 1GB/month
O2 – 500MB/month
Orange – 750MB/month (advertised as "unlimited")
Tesco Mobile – 1GB/month
Vodafone – 1GB/month
What's the 3 network like?
3 run their own 3G network with 10,000 masts and will fall back on the Orange network when 3 masts are not available. You can use the coverage checker on the 3 website to ensure you can receive 3 where you live.
Can I keep my number if I switch to iPhone on 3?
Yes. You need to ask your existing network for a PAC code and you need to provide this to Three when you sign up for your new contract. It takes up to 2 days to transfer your number between networks.
I already have an iPhone. Do 3 have any SIM-only deals for iPhone?

photo: Incase.
Yes. Three have a range of SIM-only (iPhone 3G S) and microSIM-only (iPhone 4) tariffs.
What other tariffs can I get the iPhone on across the networks?
We're tracking the release of the iPhone across 3, O2, Orange, Tesco Mobile, T-Mobile and Vodafone over at our iPhone tariff listing. All the tariffs are sorted by contract length and price for ease of comparison. We're currently tracking 52 individual tariffs.
How can I compare iPhone tariff prices?
Our iPhone price comparison tool makes it easy to find the cheapest tariff for you. We ask you to for the number of minutes/texts you typically use in a month and then we work out an estimate of how much you'd actually pay each month (taking into account the upfront cost for the phone and also excess charges for calls/texts outside the allowance). We also calculate the cost of the iPhone using some pricing loopholes and SIM-only tariffs and we'll let you know if you'd save money by exploiting these deals.
About Ken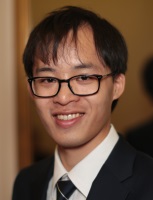 My passion is helping people to get the most out of their mobile phone. I've been blogging at Ken's Tech Tips since 2005.
Aside from writing about mobile technology, my interests are in software development, digital marketing and physics. Outside of the blog, I work with numerous technology companies helping them to explain their product and helping them to market it to consumers. Please get in touch for more information.