Three offering "refreshed" iPhones from £20/month; £25/month with all-you-can-eat data on The One Plan
August 8th, 2011
Three are currently offering a "refreshed iPhone" on a £20/month contract with £29 upfront. You'll get 500 minutes, 5000 texts and 1GB internet – a great price for entry to the iPhone world.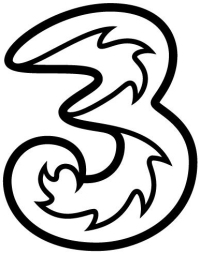 If you're looking for an ultra-cheap way to get an iPhone, Three are currently offering a "refreshed" version of the iPhone with discounts of up to £260. "Refreshed" (or refurbished) versions of both the 8GB iPhone 3G S and the 16GB iPhone 4 are available. Whilst the refreshed phones aren't new, you do get them for a pretty exceptional price and on some pretty decent tariffs. Tariffs start from £20/month with an upfront cost of £29: for that you'll get 500 minutes, 5000 texts and 1GB internet. That's a saving of £5/month compared to buying a brand new 8GB iPhone 3G S on the same plan: for a new phone you'd expect to pay £25/month.
If you're looking for all-you-can-eat data with no download limits, a refreshed version of the 8GB  iPhone 3G S is available on The One Plan for £25/month plus £69 upfront. You'll get 2000 minutes, 5000 Three-to-Three minutes, 5000 texts and all-you-can-eat data. If you're currently a SIM Only One Plan customer (£25/month on a 30-day rolling contract), it means you can bag yourself an iPhone 3G S for a one-off payment of just £69 and making a commitment to stay for 24 months. This makes it a great way to acquire an iPhone: it's a good £98 cheaper than buying a new 8GB iPod Touch for £167 (which doesn't have the phone/3G capability).
What is a refreshed iPhone?
A "refreshed" iPhone is Three's term for a refurbished iPhone. According to Three, refreshed iPhones "have passed both cosmetic standards as well as functional standards by Apple, however some devices 'may' have minor marks from use". All of the accessories (headphones, charger, etc) which come with a refreshed iPhone are new. The refreshed iPhone is packaged in a Three box and comes with a 12 month warranty from Three.
Two refreshed iPhone versions are available from Three:
8GB iPhone 3G S (available in black)
16GB iPhone 4 (available in either black and white)
What tariffs are the refreshed iPhones available on? How does the price compare to buying a new iPhone?
It is possible to pick up a refreshed version of the 8GB iPhone 3G S or the 16GB iPhone 4 (in either white and black). The tariff combinations are as follows:
Why are Three offering refreshed iPhone devices at such low prices?
A new version of the iPhone (perhaps the iPhone 5) is widely expected to be released sometime this autumn. Whilst little is currently known about the "iPhone 5", retailers such as Three are believed to be keen to shift their current iPhone inventory, particularly the handsets which are refurbished. For this reason, it's now possible to get an iPhone on a contract as low as £20/month. If you opt for an iPhone now, it's important to be aware of the fact it'll become out-of-date very quickly: particularly if you opt for the iPhone 3G S which is already 2 years old (it was originally released in June 2009). Still… the iPhone 3G S is as good a phone today as it was the day it was released.
Which other networks offer a refreshed iPhone?
O2 also offer a refurbished 8GB iPhone 3G S and a refurbished 32GB iPhone 4. We recommend avoiding the refurbished 8GB iPhone 3G S on O2 as O2 do not actually provide a discount compared to a new 8GB iPhone 3G S. The refurbished 32GB iPhone 4 on O2 does provide some savings compared to buying a new iPhone 4. However the phone still comes with substantial upfront costs and is much pricier than on Three.
I'm moving to Three. Can I keep my existing phone number?
Yes. You'll need to ask your existing mobile network for a PAC Code. Provide your PAC Code to Three and they'll handle the transfer of your phone number. It should take no more than 24 hours to transfer a phone number. Our PAC Code Finder tool will take you through the entire process of switching networks step-by-step.
Where can I get a refreshed iPhone on Three?
Refreshed iPhone deals are only available from the Three website:
About Ken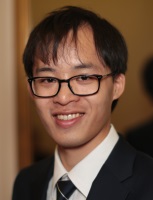 My passion is helping people to get the most out of their mobile phone. I've been blogging at Ken's Tech Tips since 2005.
Aside from writing about mobile technology, my interests are in software development, digital marketing and physics. Outside of the blog, I work with numerous technology companies helping them to explain their product and helping them to market it to consumers. Please get in touch for more information.