Three offering Nokia E63 business smartphone from £10/month with internet
May 30th, 2010
The Blackberry-inspired Nokia E63 business smartphone is available from Three from £10/month with 500MB internet.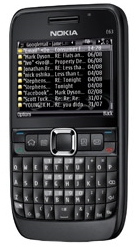 Three are offering the Blackberry-inspired Nokia E63 business smartphone for free on a range of contracts from £10/month with "unlimited" internet. Designed for business users, the E63 features a full QWERTY keyboard and the Symbian OS with access to a whole range of applications from the Ovi Store.
The £10/month "Internet Talker 100" tariff offers a mix-and-match of 100 minutes/texts as well as "unlimited" internet (fair use 500MB/month). Like the rest of Three's tariffs, it also comes with free 3-to-3 calls, Skype calls, Windows Live Messenger, voicemail and 2 months Spotify Premium. Typically you'd be looking at £15/month just for a smartphone data tariff even without a free phone so in this respect, the tariff is remarkably good value for money.
The 24-month "Internet Talker 100" tariff comes to a total cost of £240 over 24 months – £90 more expensive than buying the phone SIM-free without a contract (£150 on Amazon for the blue version) but probably worth it given the airtime you get with the contract.
Three have a range of tariffs and upgrades including 300 minutes/texts for an extra £3/month and unlimited texts for an extra £5/month.
Who is the Nokia E63 for?
The E63 is a phone designed primarily for business users. It has good support for web browsing and the standard email technologies such as POP3, IMAP, Windows Live, Microsoft Exchange and push e-mail. Like the Blackberry, the phone features a full QWERTY keyboard, support for viewing & editing attachments, and QuickOffice software which allows you to view & edit Microsoft Office documents on your phone.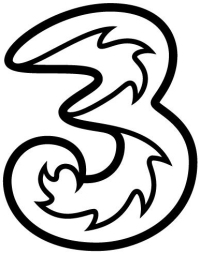 Whilst the E63 is a decent multimedia phone but it isn't an area in which it excels. The camera is limited to just 2 megapixels (it does have a LED flash however) and there is no built-in GPS reciever in the phone meaning you'll need to use it in conjunction with a separate GPS receiver if you want to make use of the GPS service in Nokia's "Ovi Maps" service (there is an additional charge for this service). The other downside of the phone is that whilst the phone supports 3G, it doesn't support HSDPA (a higher speed version of 3G). However, unless you are downloading a large file or attachment, you're probably unlikely to notice the difference between 3G and HSDPA networks.
Why is this deal notable?
Typically, it's difficult to find a smartphones on a tariff of less than £25/month. Usually any tariffs which are available come with a hefty upfront charge for the handset or impose extra charges for using the internet connection. Furthermore, even SIM-only tariffs for smartphones usually cost at least £15/month – meaning that this deal is at least competitive with SIM-only and possibly cheaper.
What tariffs are available?
The full list of tariffs available from 3 are as follows:
What's the fair usage policy on the "unlimited internet"?
Although Three advertise the contract as coming with "unlimited internet", they have a fair usage policy of 500MB across all of their tariffs. The E63 can connect to wi-fi networks and wi-fi data does not count towards this limit:
Can I keep my existing number?
Yes. You will need to ask for a PAC code from your existing network. This will allow you to transfer your number to Three.
How do I get this deal?
This deal is available on the 3 website.
Updated 31st May 2010: It appears the Nokia E63 does not come have access to free Ovi Maps GPS navigation and that there are extra charges for this service.
About Ken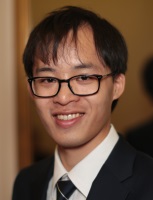 My passion is helping people to get the most out of their mobile phone. I've been blogging at Ken's Tech Tips since 2005.
Aside from writing about mobile technology, my interests are in software development, digital marketing and physics. Outside of the blog, I work with numerous technology companies helping them to explain their product and helping them to market it to consumers. Please get in touch for more information.