Three launch iPhone 4 and it's the lowest prices on the market
July 30th, 2010
Three have launched the iPhone 4 on their network – and they're providing the best value deals on the market so far.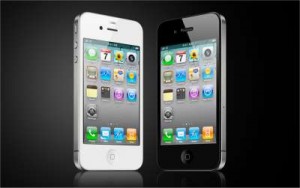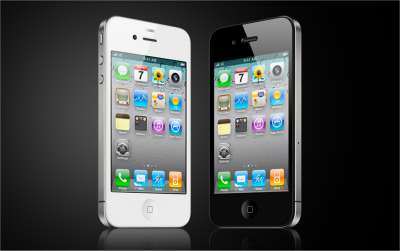 Three have today launched the iPhone 4 in both 16GB (stores only) and 32GB models and in both black and white editions. The cheapest tariff they've made the iPhone 4 available on is £30/month and offers 500 minutes, 5000 texts and 1GB internet every month. Aside from that, there are another three tariffs including Internet Texter 900 (which offer 900 minutes, 5000 texts, 1GB internet) and "The One Plan" (which offers 2000 minutes, 5000 texts, 1GB internet and is considered to be essentially "unlimited everything").
What tariffs is the iPhone 4 available on?
In total, the iPhone 4 is available on 4 tariffs:
All Three iPhone tariffs come with 5000 Three-to-Three minutes, free voicemail, free Skype-to-Skype calls and Windows Live Messenger.
How do Three's tariffs compare to the competition?
Generally we've found that Three offer more minutes and data for the same monthly cost and a smaller upfront cost. This means it's a better deal for most people. They're also accepting orders from new customers. We're tracking all the tariffs over at our iPhone tariff comparison page but to give you an idea of the differences, here's the list of £30/month tariffs across the networks:
| Network | Monthly Cost | 8GB iPhone 3G S | 16GB iPhone 4 | 32GB iPhone 4 | Minutes | Texts | Data (MB) |
| --- | --- | --- | --- | --- | --- | --- | --- |
| O2 | £30.00 | £95.00 | £179.00 | £279.00 | 300 | Unlimited | 500 |
| Orange | £30.00 | £59.00 | £169.00 | £269.00 | 150 | 250 | 750 |
| Three | £30.00 | £29.00 | £99.00 | £189.00 | 500 | 5000 | 1000 |
| T-Mobile | £30.00 | £79.00 | £219.00 | £299.00 | 300 | 300 | 500 |
| Vodafone | £30.00 | £59.00 | £169.00 | £269.00 | 300 | Unlimited | 1000 |
 What does 1GB internet actually mean? How does it compare to the other networks?

Three offers a 1GB internet limit on all of their iPhone tariffs. This compares to the 500MB provided by O2 (up to 1GB for higher priced tariffs), 750MB by Orange, 500MB by T-Mobile and 1GB by Vodafone. 1GB is roughly 10,000 basic webpages or 1,000,000 basic emails. See our detailed guide for more information on the meaning of these terms.
What other networks offer the iPhone 4?
All of the major 5 mobile networks and Tesco Mobile are offering the iPhone 4. We've listed every single UK iPhone tariff here. You can use our price comparison tool to find the cheapest tariff for you.
What's the Three network like?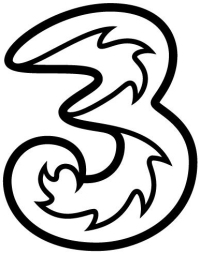 Three run their own 3G network with 10,000 masts and will fall back on the Orange network (2G) when 3 masts are not available. Three share their 3G masts and network with T-Mobile. You can use the coverage checker on the 3 website to ensure you can receive 3 where you live.
Can I keep my number if I switch to iPhone on Three?
Yes. You need to ask your existing network for a PAC code. You need to provide this code to Three when you sign up for your new contract. It can take up to 2 days to transfer your number between networks.
I already have an iPhone. DoThree have any SIM-only deals for iPhone?
Yes. Three have a range of SIM-only (iPhone 3G S) and microSIM-only (iPhone 4) tariffs.
What about the iPhone 3G S?
Three also offer the 8GB iPhone 3G S on a range of contracts from £25/month.
About Ken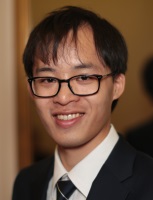 My passion is helping people to get the most out of their mobile phone. I've been blogging at Ken's Tech Tips since 2005.
Aside from writing about mobile technology, my interests are in software development, digital marketing and physics. Outside of the blog, I work with numerous technology companies helping them to explain their product and helping them to market it to consumers. Please get in touch for more information.