Three introduces 'Essential Internet' (250MB) and 'Ultimate Internet' (All You Can Eat) plans
March 15th, 2012
Three have revamped their Pay Monthly tariffs with two new ranges: The 'Essential Internet' range with 250MB internet and the 'Ultimate Internet' range with all-you-can-eat internet.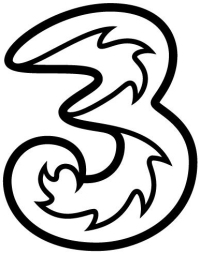 Three have just refreshed their Pay Monthly line-up by replacing their old line-up of "Talk" and "Text" tariffs with two new tariff ranges: "Essential Internet" and "Ultimate Internet".
The entry-level tariff range, "Essential Internet", comes with between 100-500 minutes, 5,000 texts and 250MB internet. Meanwhile, the "Ultimate Internet" range offers up to 1,000 minutes per month with all-you-can-eat data and 5,000 texts. The new tariff range dispenses completely with out-of-bundle data charges: customers on "Essential Internet" who exceed their 250MB monthly download allowance will need to purchase an add-on to continue using 3G internet on their smartphone.
The One Plan remains as Three's flagship tariff.
What Pay Monthly tariffs do Three offer?
Three offers 3 Pay Monthly tariff ranges: the "Essential Internet" range, the "Ultimate Internet" range and the flagship tariff "The One Plan".
All tariffs are 24 months in length. If you're looking for a SIM only tariff (a contract without a new handset), it is possible to get it either on a 1 month or 12 month contract. SIM only tariffs start from £10/month.
What does the 250MB download allowance of "Essential Internet" correspond to?
Three's "Essential Internet" tariffs come with a monthly download allowance of 250MB. In terms of webpages, e-mails, music or video, this approximately corresponds to:
| | 250MB corresponds to… |
| --- | --- |
| Basic webpages (mainly text) | 2,500 |
| Rich webpages (with multimedia, e.g. BBC) | 750 |
| Basic e-mails | 250,000 |
| Rich e-mails (with attachments) | 500 |
| Downloading/streaming music | 50 songs |
| Downloading/streaming video | 30 minutes |
| Skype voice call | 7.5 hours |
| Skype video call | 1 hour |
| Listening to online radio | 4 hours |
| Downloading/updating apps | 40 apps |
Source of estimates: O2 [1, 2]. Our testing found a Skype mobile voice call consumes around 0.55MB/minute (70kbps). Skype video call uses 4MB/minute (500kbps). Online radio calculation assumes 128kbps bitrate. Average size of app is 6.1MB (based on top 20 free Android apps).
For more information, see our complete guide to download limits and what they correspond to in reality.
What happens if I use up my 250MB download allowance on the "Essential Internet" plan?
If you're on an "Essential Internet" plan and reach your 250MB limit for the month, your internet connectivity will automatically be disabled (there are no automatic charges for extra data usage). To continue accessing the internet over 3G, you have two options. The first option is to purchase an additional 250MB of internet for £2. The second option involves purchasing an 'all-you-can-eat data' add-on for £5. Both add-ons last for 30 days. Alternatively, to access the internet for free it is still possible to use wi-fi.
"Ultimate Internet" tariffs do not come with a download limit as they include all-you-can-eat data. There are no additional data charges associated with the "Ultimate Internet" product unless you use your smartphone abroad.
Should I opt for "Essential Internet" or "Ultimate Internet"?
The average smartphone owner consumes around 200MB of data per month but this can vary strongly depending on your usage patterns. At Ken's Tech Tips, we typically advise choosing a tariff with a download allowance of at least 250MB per month. The "average" user shouldn't encounter problems with Three's "Essential Internet" tariffs – though it may occasionally be necessary to purchase an add-on for 250MB of extra data. Fortunately, as it only costs £2 for an extra 250MB of data, the combined monthly cost of "Essential Internet" plus the add-on is still less than the cost of "Ultimate Internet".
For heavy data users (e.g. if you regularly share photographs, download applications, listen to music online or watch YouTube videos from your smartphone), we recommend opting for either Ultimate Internet or The One Plan. Both of these tariffs have no download limits allowing you to use the full functionality of your smartphone on-the-go. The inclusion of tethering with The One Plan is hugely attractive as it can be used as a mobile broadband service – a huge cost saving compared to paying for mobile broadband separately.
Is tethering included with the "Essential Internet" or "Ultimate Internet" plans?
No. Tethering means sharing your phone's internet connection with other devices such as a tablet, laptop or MP3 player. It is not permitted on Three's "Essential Internet" and "Ultimate Internet" plans.
If you'd like to tether, you should opt for Three's The One Plan which starts at £25/month. For this, you'll get all-you-can-eat data with free tethering as well as 2000 minutes, 5000 Three-to-Three minutes, 5000 texts and inclusive voicemail. This is a good alternative to standalone mobile broadband and can be substantially cheaper than paying for a mobile phone contract and mobile broadband contract separately.
Do any other networks offer unlimited data or "all-you-can-eat" data?
Besides Three, T-Mobile and Giffgaff also offer unlimited ("all-you-can-eat") data with no fair usage limits. T-Mobile's "The Full Monty" plan  starts from £36/month for a new phone, 2000 minutes, unlimited texts and unlimited internet (see our full review of 'The Full Monty'). Meanwhile, Giffgaff  offers unlimited internet from £10/month with one of their Giffgaff Goodybag plans, though you'll need to provide your own phone (see our full review of Giffgaff). Giffgaff are offering free SIM cards here.
Are there any changes to Three's SIM only offerings?
No. Three have not made any changes to their SIM only tariffs at this stage. "SIM Only" plans are designed for people who already own their own smartphone and are happy to continue using it. Because "SIM Only" plans do not include a new handset, they provide much better value – typically £15/month cheaper than a comparable 'Pay Monthly' tariff with a new phone. "SIM Only" deals are also available on a much shorter contract term (either a 1 month rolling contract or a 12 month contract. Three are currently offering 300 minutes, 3000 texts and 1GB internet for £10/month.
As Three's SIM Only offerings have a different tariff structure to their Pay Monthly offerings, there are no changes to them in this revamp. SIM only tariffs are available with either 1GB internet or all-you-can-eat data.
I'm switching to Three. Can I keep my existing phone number?
Yes. You'll need to ask your existing mobile network for a PAC Code. This should be provide to Three once you've signed up for your new phone has arrived. Three will then handle the process of transferring of your phone number. It can take up to 24 hours for your phone number to transfer, though you'll continue to receive service on your current network during that time. Our PAC Code Finder tool will take you through the entire process of transferring your phone number to Three.
Where can I find out more about Three's new plans?
You can find out about Three's new tariffs on their website.
About Ken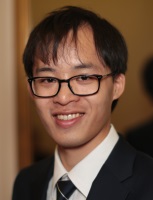 My passion is helping people to get the most out of their mobile phone. I've been blogging at Ken's Tech Tips since 2005.
Aside from writing about mobile technology, my interests are in software development, digital marketing and physics. Outside of the blog, I work with numerous technology companies helping them to explain their product and helping them to market it to consumers. Please get in touch for more information.