The Full Monty VS The One Plan – Prices, Networks & Handsets Compared
February 4th, 2012
T-Mobile's new tariff "The Full Monty" aims to take on Three's flagship plan "The One Plan". We compare the prices of the two tariffs and networks behind them.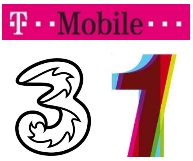 February has only just begun and it's already turned out to be an eventful one for the mobile industry here in the UK. In response to Three's The One Plan which has offered unlimited all-you-can-eat data with inclusive tethering since the start of 2011, T-Mobile have just launched their new plan 'The Full Monty'. Like The One Plan, The Full Monty also comes with unlimited data and free tethering. In this article, we'll put the spotlight on both 'The Full Monty' and 'The One Plan'. We'll find out how they compare in terms of the prices of their tariffs, the phones available and the coverage and download speeds you can expect from them.
How do 'The Full Monty' and 'The One Plan' compare in terms of tariff features?
In terms of the basic features of The Full Monty and The One Plan, the two tariffs are incredibly similar. Both tariffs are essentially marketed as "unlimited everything" tariffs: pay a flat-rate each month and you shouldn't have to worry about being any additional costs for spending too long on the phone or for browsing too many web pages. The One Plan offers greater choice and flexibility with their one-month rolling SIM only version of the tariff as well as featuring a selection of phones available from £25/month. The Full Monty starts from £36/month and is only available as a 24 month plan.
With regards to the number of minutes and texts, The Full Monty wins on a side-by-side comparison with The One Plan. Whilst The One Plan comes with 2,000 minutes and 5,000 texts, they are unlimited on The Full Monty. However, we feel that most people are unlikely to ever reach The One Plan's limits of 2,000 minutes and 5,000 texts as it would correspond to making 67 minutes of outgoing phone calls and sending 167 text messages every day. For this reason, we feel the comparison is mainly academic and is unlikely to matter to end users.
The Full Monty (T-Mobile)
The One Plan (Three)
Network
T-Mobile
Three
Contract Length
24 month contract with new phone
No SIM free version available
24 month contract with new phone
OR 1 month SIM-only contract
Price
From £36/month
From £25/month
Minutes
2,000 cross-network minutes (£36/month)
OR unlimited minutes (from £41/month)
2,000 cross-network minutes
Same-network minutes
Unlimited T-Mobile to T-Mobile minutes*
5,000 Three-to-Three minutes*
Texts
Unlimited
5,000
Internet
Unlimited
No fair usage limits
Unlimited (all-you-can-eat)
No fair usage limits
Download Speed
Up to 21Mbit/s with HSPA+
Unknown coverage
Up to 21Mbit/s with HSPA+
80% UK coverage
Tethering
Yes, included
Yes, included
Voicemail
Essentially free (part of minutes allowance)
Free
BT Openzone Wi-Fi
Unlimited
Not included
* The approximate market share of T-Mobile is 19% whereas the approximate market share of Three is 7%. On the face of it, this would make unlimited calls to T-Mobile numbers a much better proposition than unlimited calls to Three numbers. However, the high number of inclusive minutes on both plans means this is unlikely to make very much difference.
What out-of-plan costs could be incurred on 'The Full Monty' and 'The One Plan'?
Both plans cover the cost of calls, texts and browsing in the UK as well as tethering and voicemail. Other costs such as calls to special phone numbers, picture messages (MMS), calls and texts to international numbers and roaming (using your phone abroad) will be billed separately as "out of plan" costs. These "out of plan" costs compare as follows:
What handsets are available on 'The Full Monty' and 'The One Plan'? How do their prices compare?
Both plans have a good selection of handsets, with The One Plan being cheaper in most cases. This is particularly significant for low-range and mid-range phones such as the Apple iPhone 3G S, Apple iPhone 4 or the HTC Wildfire S. The One Plan also stands out by offering a SIM only version of the tariff on a 30-day rolling contract for £25/month. This is ideal for anyone who already has a smartphone that they're happy to keep, and allows you to get a plan with all-you-can-eat data without a 24 month commitment.
How do coverage and download speeds compare?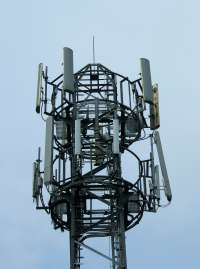 Both T-Mobile and Three provide good signal quality and coverage cross the UK. Whilst T-Mobile's network uses both 2G and 3G technologies, Three's network only uses third-generation 3G technologies. The benefit of Three's approach is that you'll experience faster and more reliable downloads in more places but the downside being that coverage is poorer. Three claims to offer coverage to 97% of the population whereas T-Mobile claims 99% of the UK population.
Both The Full Monty and The One Plan offer download speeds up to 21Mbit/s if your local mast is HSPA+ enabled and you have a HSPA+ capable devices. HSPA+ capable devices include the Samsung Galaxy S II. The Apple iPhone 4S supports HSPA+ speeds up to 14Mbit/s. Older 3G-capable devices with HSDPA technology can offer download speeds up to 7.2Mbit/s. These speeds are all theoretical limits however – typical download speeds are closer to 4Mbit/s on HSPA+ and 1.5Mbit/s on HSDPA.
Three and T-Mobile share many of their 3G masts through the MBNL joint venture so coverage quality should be similar for both networks across much of the UK (download speeds may differ however).
Are there download speed limits on 'The Full Monty'?
T-Mobile previously stated on their Twitter account that The Full Monty had an artificial speed limit of 1Mbit/s. As of 4th February, T-Mobile said this was incorrect and that there are no download speed limits on 'The Full Monty' – you'll get the maximum download speed possible.
I'm switching to either 'The Full Monty' or 'The One Plan'. Can I keep my existing phone number?
Yes. You can keep your existing phone number when switching to either tariff – both of them will allow you to keep your existing phone number. In order to keep your existing phone number, you'll need to ask your current mobile network for a PAC Code. This is a 9-digit code which will authorise T-Mobile or Three to transfer your current mobile phone number to your new mobile phone. The entire process of transferring your phone number takes no more than 24 hours. Our PAC Code Finder can walk you through the whole process.
Where can I find out more about 'The Full Monty' or 'The One Plan'?
You can find out more about 'The Full Monty' at the T-Mobile website and more about 'The One Plan' at the Three website. We also have in-depth reviews of The Full Monty and The One Plan on this website.
About Ken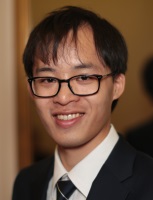 My passion is helping people to get the most out of their mobile phone. I've been blogging at Ken's Tech Tips since 2005.
Aside from writing about mobile technology, my interests are in software development, digital marketing and physics. Outside of the blog, I work with numerous technology companies helping them to explain their product and helping them to market it to consumers. Please get in touch for more information.