The "Always On" Nomad Culture
April 13th, 2008
The Economist has a really good special report regarding wireless technology and how it's changing the way we live. There are some really interesting stories in this report: about being nomads, labour movement and commuting, how we're likely to get closer to family and friends but more distant from strangers, new architecture, location-based mobile services, grass roots democracy and advocacy and effects on our culture: from language to dumping someone via your Facebook relationship status.
Interesting points:
Humans used to live in cultures where they would have one place where they work and play. Blacksmiths, farmers, etc. all worked from home. With industrialisation came the separation of the home and the workplace. The new "nomad" culture could see a shift back to places where we both work and play.
Buildings are likely to be built as more open spaces, not with a defined purpose but a defined character or etiquette. For example, you'll be able to log on to your work from anywhere: but you have a choice of whether you want to work from a quiet library or a cosy coffee bar.
When you're in a meeting with somebody, what's the etiquette of what to do when they answer the phone? You can't look like you're eavesdropping in on the conversation, so most likely you'll feign focus on something like your own mobile phone.
Researchers in America have developed a system with a network of mobile phones equipped with radiation detectors. In the event of somebody carrying a "dirty bomb", the detectors on the phones will detect the radiation. When data from many mobile phones is collected, authorities can tell from the intensity of the radiation on different phones where the radioactive source is. Intel has mentioned detectors for carbon monoxide, pollen, temperature and more.
There is a trend that young people are micro-managing their own lives using their phone to avoid having to make a fixed commitment to a certain person at a certain time.
With SMS messaging, predictive texting and so on, language has been evolving in a multitude different ways. This is IMO a good thing… if language doesn't adapt and new words don't come, you can't express new ideas. But not everyone is such a big fan.
About Ken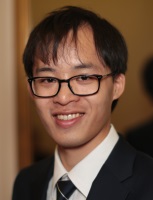 My passion is helping people to get the most out of their mobile phone. I've been blogging at Ken's Tech Tips since 2005.
Aside from writing about mobile technology, my interests are in software development, digital marketing and physics. Outside of the blog, I work with numerous technology companies helping them to explain their product and helping them to market it to consumers. Please get in touch for more information.