Texting more expensive than Hubble Telescope
April 26th, 2008
An interesting article in the newspaper today about the extortionate costs of sending SMS text messages.

photo: Mr. Physics
A typical SMS text message contains up to 160 characters and costs 10p. As each character takes up one byte*, the SMS message costs 10p for 160 bytes or £625 per megabyte. Of course, most people don't use the full 160 characters most of the time so the cost could be closer to £1,000 per megabyte.
To compare this, NASA pays just £84 per megabyte to receive and process data from the Hubble Space Telescope which is located 600km above the Earth. This means UK consumers are paying roughly 10x as much to send our SMS text messages as it costs NASA to receive some fantastic images from outer space.
To be fair to the phone companies, you can transfer data for £2 per MB (capped at £1 per day on some networks).
You can also save absolutely shed loads of money by shopping around. Lots of companies now offer free texts – both on Pay As You Go tariffs and Pay Monthly tariffs. We've got a list of all the free Pay As You Go SIM card offers, many of whom offer free texts with a top up. If you're considering a contract, several networks are offering unlimited texts from just £5/month.
* More accurately, texts are encoded in such a way that each character takes 7 bits. So a 160-character text message only takes up 140 bytes. Of course, this pushes the price per MB even closer up to £1000/MB.
About Ken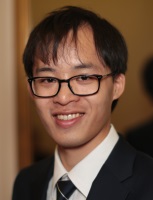 My passion is helping people to get the most out of their mobile phone. I've been blogging at Ken's Tech Tips since 2005.
Aside from writing about mobile technology, my interests are in software development, digital marketing and physics. Outside of the blog, I work with numerous technology companies helping them to explain their product and helping them to market it to consumers. Please get in touch for more information.