Teens won't give a monkeys about Orange's Monkey music service
August 2nd, 2009

photo: law_keven
I reported last week that Orange were to launch a new PAYG mobile service aimed at teenagers that would offer some free credit. Full details have now been released:
Orange is launching a new mobile music service aimed squarely at the youth market. It will give pre-pay customers unlimited access to tracks from Universal Music's extensive catalogue and let them play them on any mobile phone.

…

Orange will send users free offers and promotions based on their tastes, using the technical expertise recently acquired through its partnership with the mobile advertising specialist Blyk. Monkey is also backed by Channel 4, which is planning to relaunch its 4Music brand in September to tie in with the new mobile service.

Orange UK's head of Pay As You Go, Pippa Dunn, said anyone could join the new tariff but it was designed to lure 16 to 24-year-olds away from illegal online file-sharing. "We wanted to find a legal way for them to get free music but ensure that the artists get paid for their work," she said.
Subscribers to the Monkey service can dial 247 on their music to listen to music playlists which will be streamed as a call over the Orange network.

photo: Sappymoosetree
It won't suit the target audience…

The target audience of the Monkey service (16 to 24-year-olds) are the people who are most likely to have a reasonably powerful phone which plays MP3s or an iPod. In fact, I don't know anyone in this age range who doesn't have either one.
Teens want to be able to choose the music they listen to – where they want it and when they want it. That's why services such as Spotify and iTunes are so popular. Orange's Monkey does nothing more than stream radio.
Practically, it'll never work…
Have you ever tried listening to music down the phone? It sounds terrible. Mobile phone calls won't be in stereo – and won't be anywhere close to 128kbps – the accepted minimum bitrate for music.
Nobody will listen to music by holding a phone up to their ear, so this will require a handsfree kit at the very least. I challenge anybody to find a phone which has a handsfree kit, doesn't support MP3 and doesn't support FM radio.
Phones will last for several days in standby, but when you're in a call most phones will only have about 3 or 4 hours of power.
If you're listening to music, other people will get an engaged tone when they try to call you. Doesn't that defeat the whole point of a phone?
There is a usage limit of the music service which works out at about 20 minutes per day. That's what… 4 songs per day?
Good luck with this Orange… you're going to have a real uphill challenge selling this to teenagers. I say this as somebody who is in the target 16-24 age group: the service isn't at all practical, and doesn't appeal to your target audience at all.
About Ken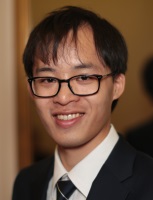 My passion is helping people to get the most out of their mobile phone. I've been blogging at Ken's Tech Tips since 2005.
Aside from writing about mobile technology, my interests are in software development, digital marketing and physics. Outside of the blog, I work with numerous technology companies helping them to explain their product and helping them to market it to consumers. Please get in touch for more information.