T-Mobile revamp tariffs with 'Flexible Boosters', new SIM Only tariffs
February 1st, 2010

T-Mobile revamped their Pay Monthly tariffs today as well as extending their Pay As You Go 'Free Texts and Internet' offer for another month. In this article, we look at what's new and how the new tariffs compare against the rival networks.
What has changed?
T-Mobile has entirely scrapped their old Combi, Flext and Solo tariffs. They have been replaced with new Pay Monthly tariffs (18 month or 24 month contract) and SIM Only tariffs (30 day rolling contract or 12 month contract). Pay Monthly tariffs provide customers with free/subsidised phones whereas SIM only tariffs don't.
The new tariffs start from £10/month – one of the lowest in the market. They also feature 'Flexible Boosters' which allow you to customise the tariffs – this makes it possible to have features such as 'unlimited' internet for as little as £10/month plan.
On Pay Monthly, it is possible to get a free phone on contracts from £10/mo. An interesting deal is the free Blackberry Curve 8520 on a £15/mo. contract (300 minutes, 300 texts, 1 booster, 24-month contract).

photo: Kenny Miller
What are Flexible Boosters?
Flexible Boosters are add-ons to your base tariff. The neat thing is that T-Mobile are providing all customers with one free Flexible Booster so it is possible to customise your tariff for how you use your phone. Flexible boosters can be changed every month and additional flexible boosters can be purchased for £5/mo.
The following flexible boosters are available:
Unlimited texts
Unlimited internet – fair usage of 1GB per month
Unlimited calls to landlines – all numbers beginning with 01, 02 and 03
Unlimited calls to T-Mobile
Euro talk & text – Make 17 minutes of calls, receive 39 minutes of calls or send 68 texts from Europe. No, we don't know how they chose those figures either.
USA & Canada talk– 120 international calling minutes to landlines and mobiles in Europe and Australasia. The minutes are to be used from within in the UK.
Europe & Australasia talk – 60 international calling minutes to landlines and mobiles in Europe and Australasia. The minutes are to be used from within in the UK.
What SIM only tariffs are available?
The following SIM only tariffs are all available with a free flexible booster:
| Price | Length | Minutes | Texts |
| --- | --- | --- | --- |
| £10 | 30 days | 100 | 100 |
| £15 | 30 days | 350 | 300 |
| £15 | 12 months | 600 | 500 |
| £20 | 30 days | 600 | 500 |
| £20 | 12 months | 900 | 500 |
| £25 | 30 days | 900 | 500 |
| £25 | 12 months | 1200 | 500 |
Considering just the base airtime (minutes and texts), the inclusive airtime isn't the best in the market. However, it could be a lot more attractive once you've factored in the Flexible Boosters.

photo: f650biker
Of particular note is that for £10/month it is possible to get a SIM only tariff with 1GB internet. We believe is the cheapest tariff in the UK suitable for use with a smartphone – previously 3 had the cheapest tariff at £15/mo. Granted, 100 minutes and 100 texts isn't a huge amount and Three's offering has a much more generous allowance of texts and minutes. However if you find yourself e-mailing a lot and calling infrequently, this could be a good deal for you.
What about Pay Monthly tariffs?
Just glancing through the tariff pages, a few interesting points we noted:
The minutes/text allowance on each 24 month contract is the same as that for the SIM-only tariff of the same price.
It is possible to get a £10/month contract with 100 minutes, 100 texts and a free phone. You can choose from the LG Pop, Nokia 6303, Samsung Tocco Lite or Samsung S3100. The downside is that this is a 24 month contract.
The Blackberry Curve 8520 smartphone is available for free on the £15/mo. contract with 300 minutes, 300 texts and 1 flexible booster. Not bad at all for a smartphone.
The HTC Hero Android smartphone (marketed as 'T-Mobile G2 Touch') is available for free on the £25/mo. contract with 900 minutes and 500 texts and 1 flexible booster.
All tariffs are available on both 18 months or 24 months. The 24 month contracts cost an extra £5/mo.
Do let us know if you spot any interesting deals within the tariff pages.
Our Verdict

We really like the way that T-Mobile have moved towards a simpler and easier to understand price structure for their tariffs. We like the concept of 'Flexible Boosters' – we think it's a great way to customise and extend your tariff. We expect that the "unlimited" internet (1GB) option will be a popular option and should provide sufficient data for most smartphone users (providing you don't tether).
About Ken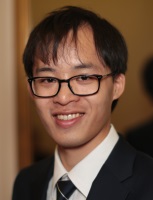 I'm a freelance writer specialising in mobile technology. I've been blogging at Ken's Tech Tips since 2005 with the aim of demystifying mobile technology for the rest of us.
Before writing about mobile technology, my background was in space & atmospheric physics. I have also worked in software development. Nowadays, I help companies to explain mobile technology to their customers. Please check out my portfolio or get in touch for more information. I'm also on Google+.