T-Mobile remove free tethering from 'The Full Monty'
August 12th, 2012
T-Mobile has removed tethering for new customers on their flagship "The Full Monty" plan.

T-Mobile have announced that from August 8th onwards, tethering will be removed from their flagship tariff, "The Full Monty", for new customers. Previously one of the key selling points of tariff, the ability to tether means being able to share your phone's 3G data connection with other devices such as a tablet, e-book reader, laptop or games console. It is supported by most smartphones including the Apple iPhone 4S, Samsung Galaxy S 3 and HTC One X.
The removal of inclusive tethering on The Full Monty leaves Three's "The One Plan" as the only tariff that offers both unlimited data and inclusive tethering. We've got an in-depth review of The One Plan and a guide on how you can use it as a replacement for mobile broadband.
Why have T-Mobile decided to remove tethering from "The Full Monty"?
T-Mobile have not stated the reason for the removal of tethering from The Full Monty. Their statement simply reads "The Full Monty has been designed for using the internet on your smartphone. It includes an unlimited data allowance for using our internet service on your phone at a fantastic price. From 8th August, tethering is not permitted for new customers under the terms and conditions of the Full Monty."
Various theories have been floated for the removal of tethering from The Full Monty. Some observers theorise that since the launch of "The Full Monty" in January, T-Mobile may have seen a dramatic increase in the amount of data transferred over its network. The restriction of tethering on The Full Monty is one key method of reducing data consumption and lowering costs whilst preserving an unlimited internet offering.
Another potential explanation for the removal of tethering on "The Full Monty" is that the price of entry to the tariff has been reduced. The tariff was originally available only as a 24-month contract at £36/month and above. T-Mobile have since made available a SIM-only version of "The Full Monty". This version of the tariff is available for £21/month and only has a 12-month commitment. As the price of entry for consumers to "The Full Monty" has been reduced, tethering may no longer be commercially viable.
Three's "The One Plan" (see our full review) continues to be available from £25/month as a SIM-only tariff with inclusive tethering. It has included all-you-can-eat data and free tethering since January 2011 and can be used as a great value alternative to mobile broadband.
Why would I want to use tethering on my mobile phone?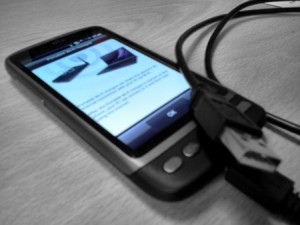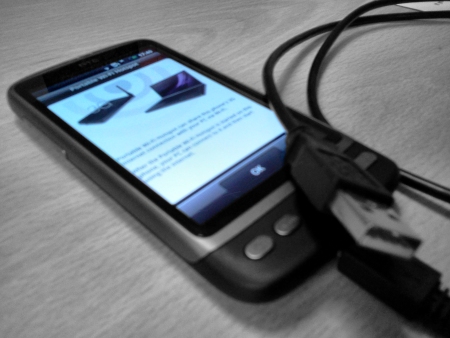 Tethering allows you to share your phone's 3G mobile internet connection with other wi-fi enabled devices. This allows you to get online from any of your devices wherever you are. Devices that could benefit from a tethered internet connection include tablets such as the iPad, e-book readers such as the Kindle, games consoles such as the PSP and laptop computers.
In order to use tethering, you'll need a phone which supports the mobile wi-fi hotspot feature. Most modern smartphones including the iPhone and Android handsets come with support for wi-fi hotspot. For details of how to get it up and running, we've got a detailed guide on tethering.
How does "The Full Monty" now compare to Three's "The One Plan"?
"The Full Monty" and "The One Plan" are both marketed as "unlimited everything" tariffs. Both tariffs offer unlimited internet with no fair usage policy (this is marketed as all-you-can-eat internet on Three), 2000 cross-network minutes and unlimited texts (technically 5,000 texts on Three but this is essentially unlimited).
Up until now, it's generally been difficult to pick a winner from the two tariffs except from directly comparing their prices. For some users, the removal of tethering from The Full Monty will be a big deal. As tethering is a great replacement for mobile broadband, you can save substantially by replacing your mobile broadband contract with a mobile phone contract that includes tethering. It can also be incredibly convenient to be able to access the internet from devices such as an iPad, PSP and Amazon Kindle when you're out and about.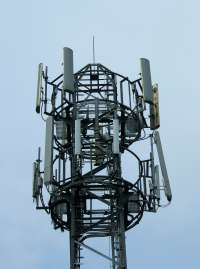 For other users, tethering may be a seldom used feature. For these users, it may not even come into consideration when comparing the two tariffs.
Does the removal of tethering affect existing customers on "The Full Monty"?
No. If you joined "The Full Monty" before August 8th 2012 you'll keep the inclusive tethering service that was included with your plan. Tethering has only been removed for customers who join "The Full Monty" from 8th August 2012 onwards.
Where can I find out more about "The Full Monty"?
You can find out more about "The Full Monty" on the T-Mobile website. We also have a full review of "The Full Monty".
About Ken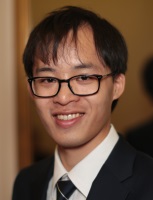 My passion is helping people to get the most out of their mobile phone. I've been blogging at Ken's Tech Tips since 2005.
Aside from writing about mobile technology, my interests are in software development, digital marketing and physics. Outside of the blog, I work with numerous technology companies helping them to explain their product and helping them to market it to consumers. Please get in touch for more information.